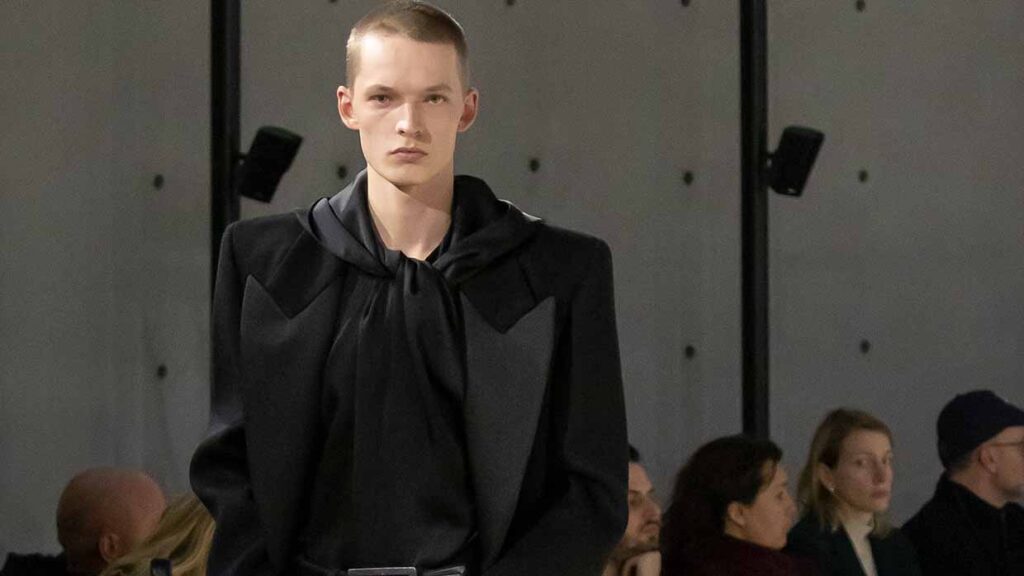 A sequel to preceding seasons, the latest Saint Laurent collection presents Anthony Vaccarello's evolving vision in the rotunda of the Bourse de Commerce – Pinault Collection. Art and Saint Laurent have been complicit since the beginning, making Japanese architect Tadao Ando's radical structure-within-a-structure a natural setting for tonight's concise and intimate presentation. The gleaming concrete cylinder echoes the luminous circle at the center of the brand's last menswear show, almost inadvertently, the O shape, a symbol of perfection and purity of execution, becomes a recurring, pertinent thread at Saint Laurent.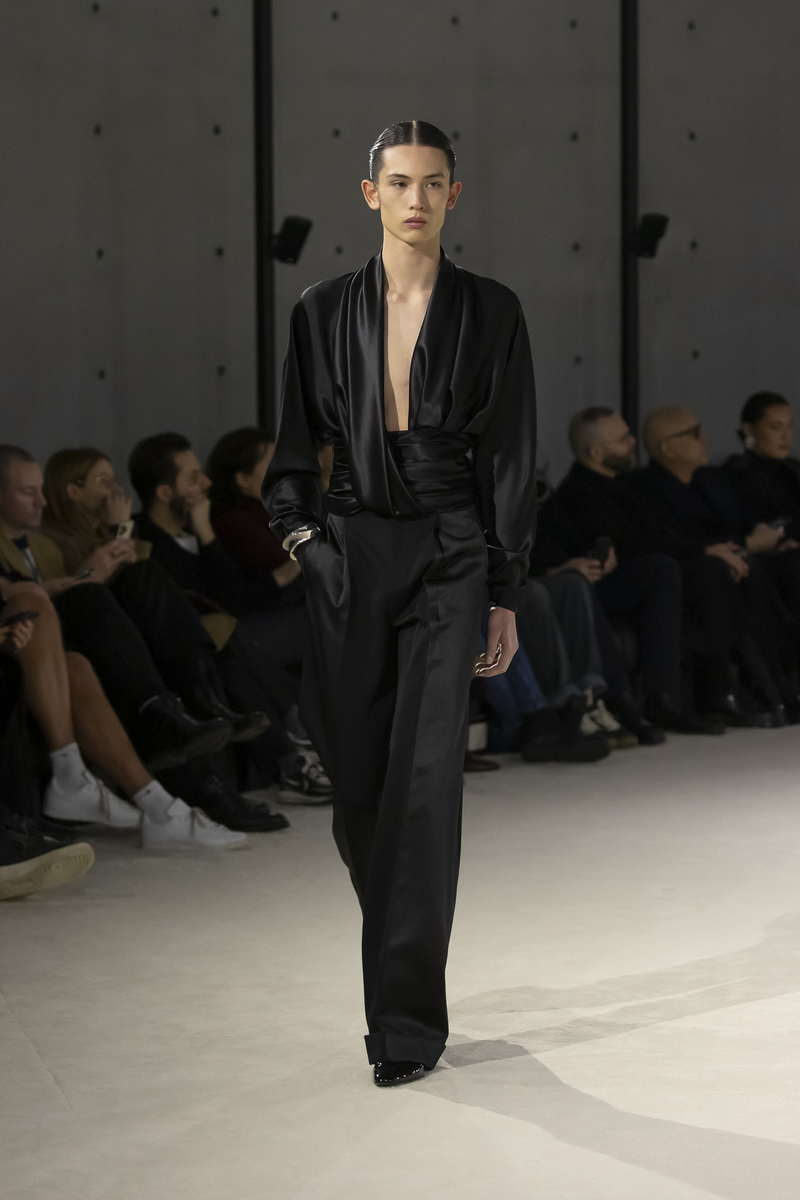 The ultra-focused presentation is characterized by refined, exhaustively thought-out details. A long, fluid silhouette is punctured with assertive shoulders and a narrow waist. A restrained palette – black, white, camel, navy, flashes of silver – reinforces a sense of bold sophistication. Each look is considered to a fault.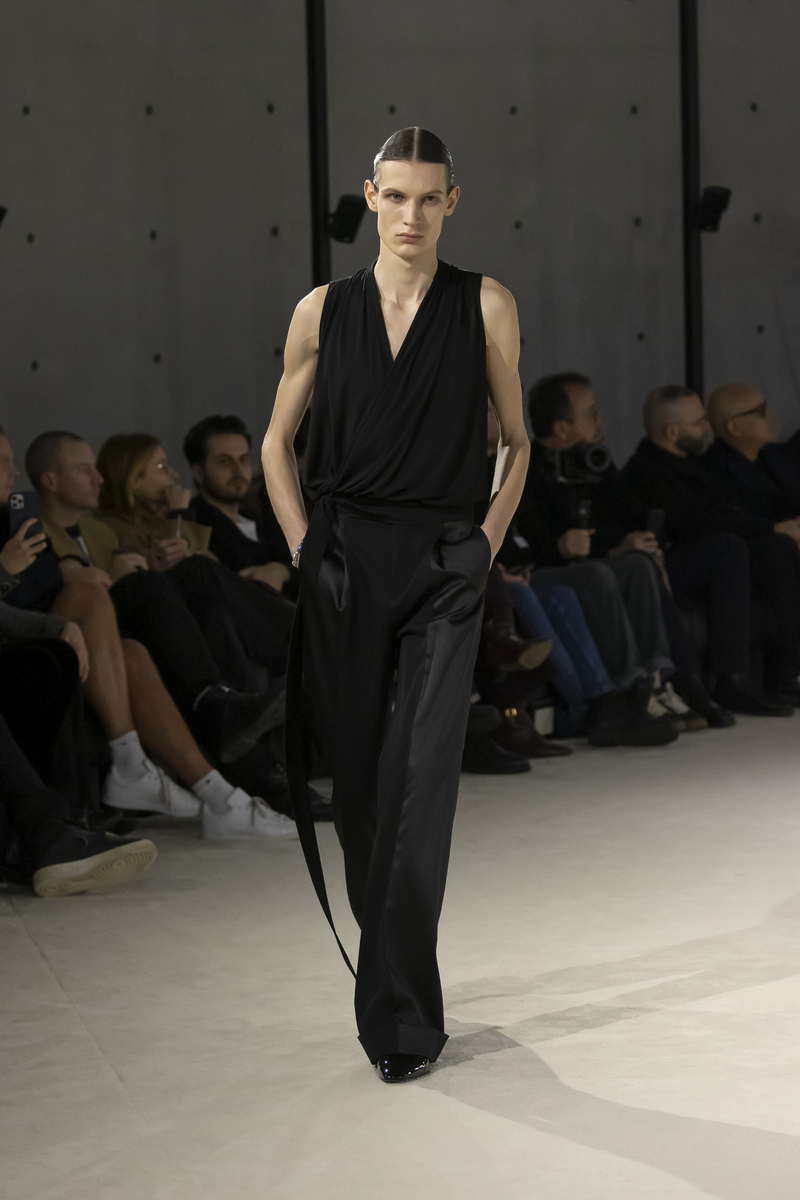 An unexpectedly confident chiffon shirt and hooded knitwear tunics are paired with ground-skimming, sweatpants-inspired trousers that inject ease to the overall precision. Coats introduce a new, ample volume. Shape and length are reconsidered to produce exciting pieces that reinterpret established brand codes. Soft fabrics – including mohair, cashmere, satin and velvet – contrast with hard-edged textures. Throughout, the point-of-view is strikingly unified.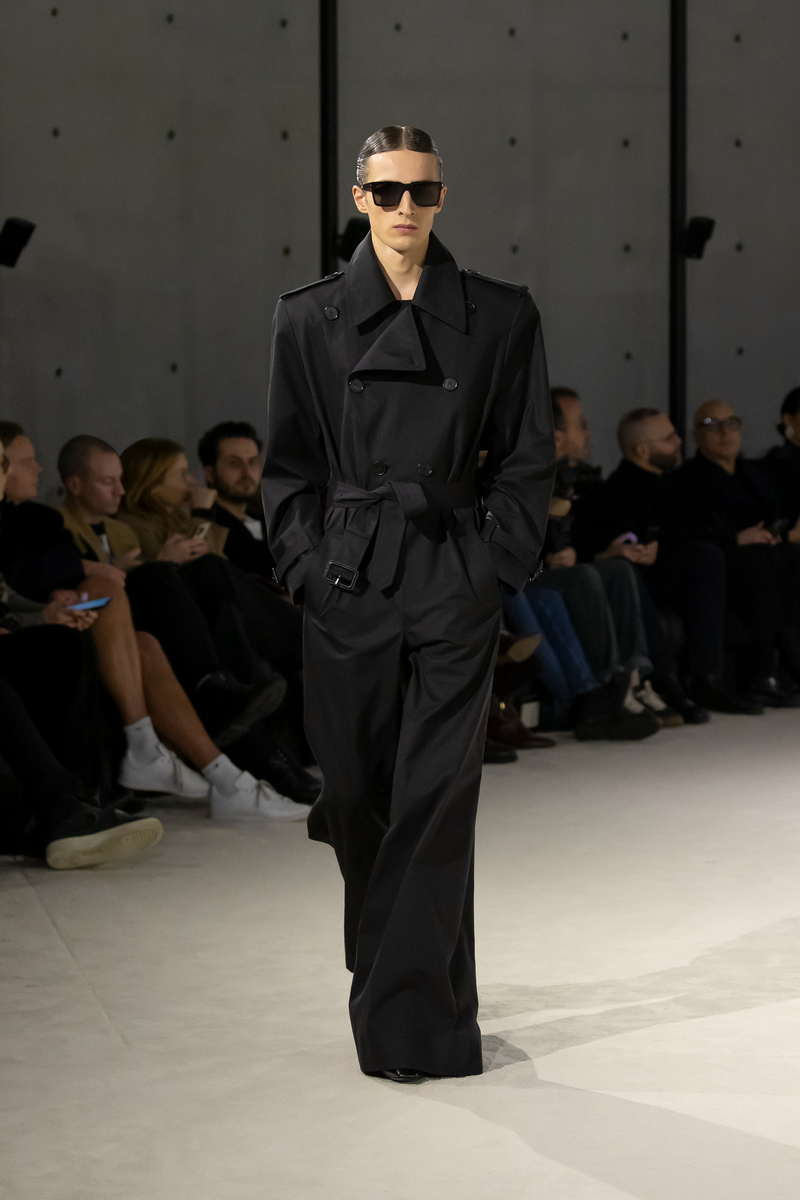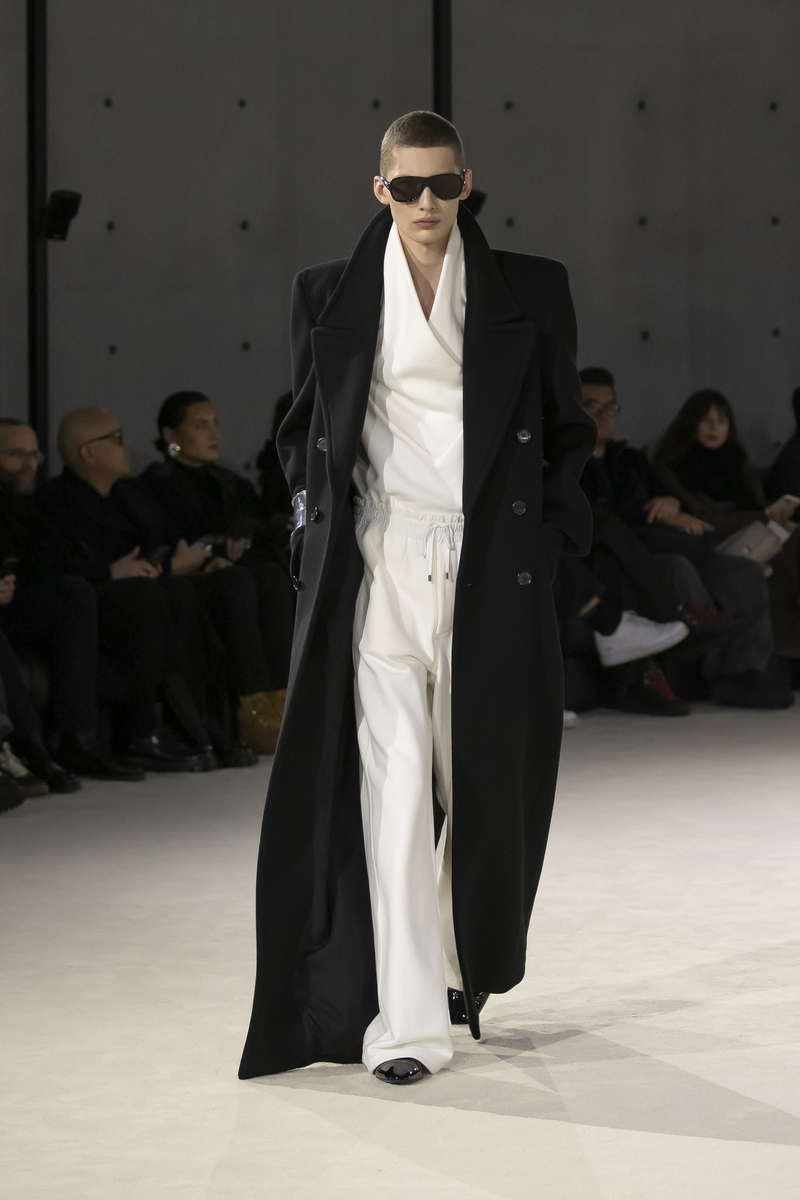 The house's signature dialogue between masculine and feminine continues with increasing fluidity: while borrowed male elements always inform Saint Laurent womenswear, here a reciprocal influence is inescapable. It is evident in the masterful play of proportions and an idea of wrapping the body: further developing the hooded silhouettes of the most recent Saint Laurent women's collection, a number of men's looks for Winter 2023 extend up to cover the head with cagoules.