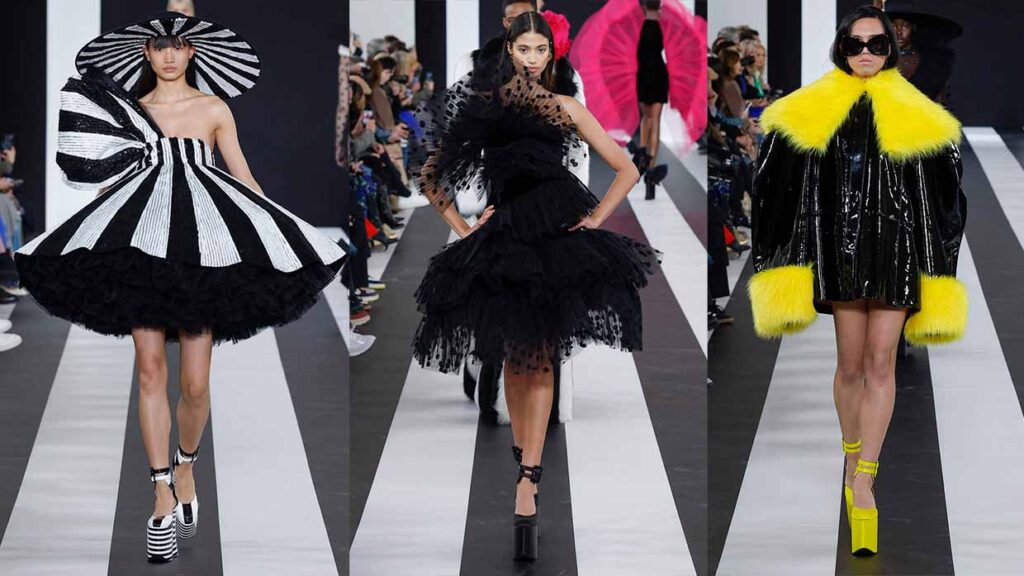 The Nina Ricci Fall/Winter 2023 collection marks Harris Reed's debut as Creative Director at the Maison. Shot through with femininity and frivolity, the collection takes its cues from the romantic drama of the Maison's couture shows in the exuberant 1980s and 1990s era, expressed at Nina Ricci in lashings of micro-pleated tulle, bold polka dots, jewel tones, and audacious silhouettes.
For Fall, those signatures are passed through Reed's gender-fluid lens to comprise magnetic tailoring, high-octane loungewear, extravagant outerwear and spotlight-grabbing gowns – all energized by larger-than-life accessories.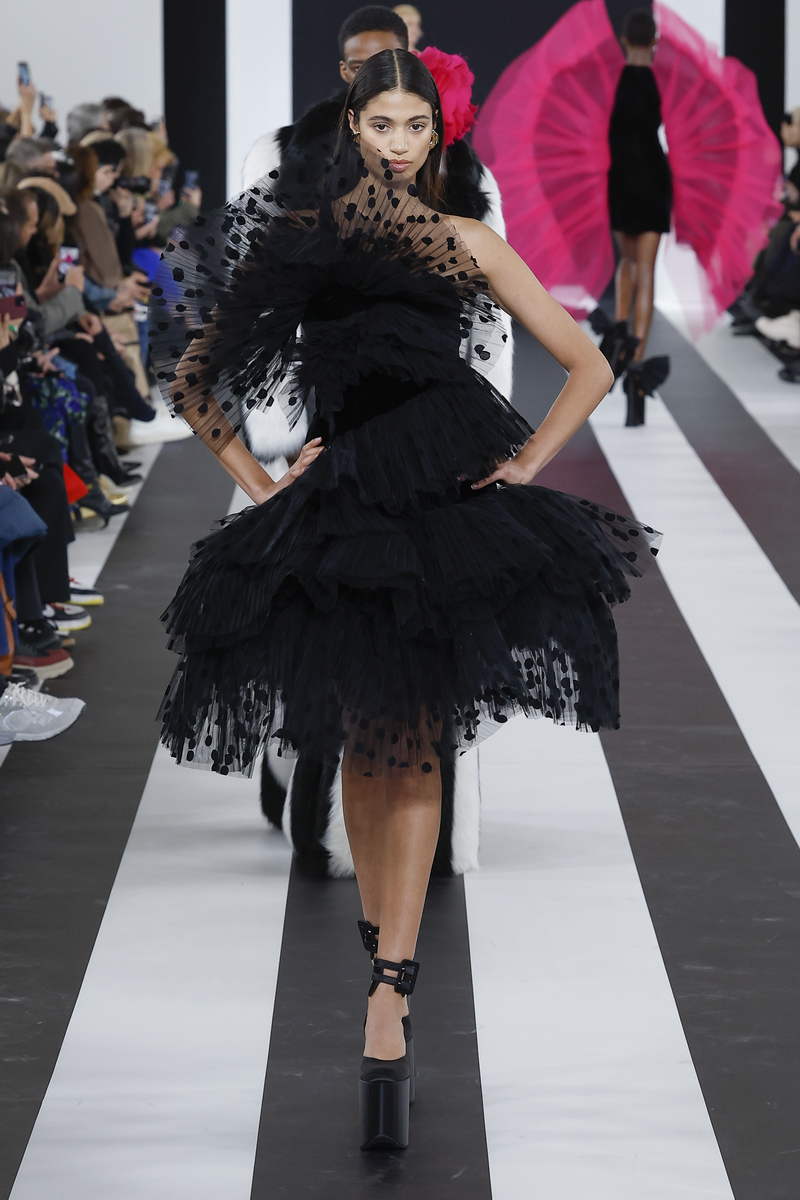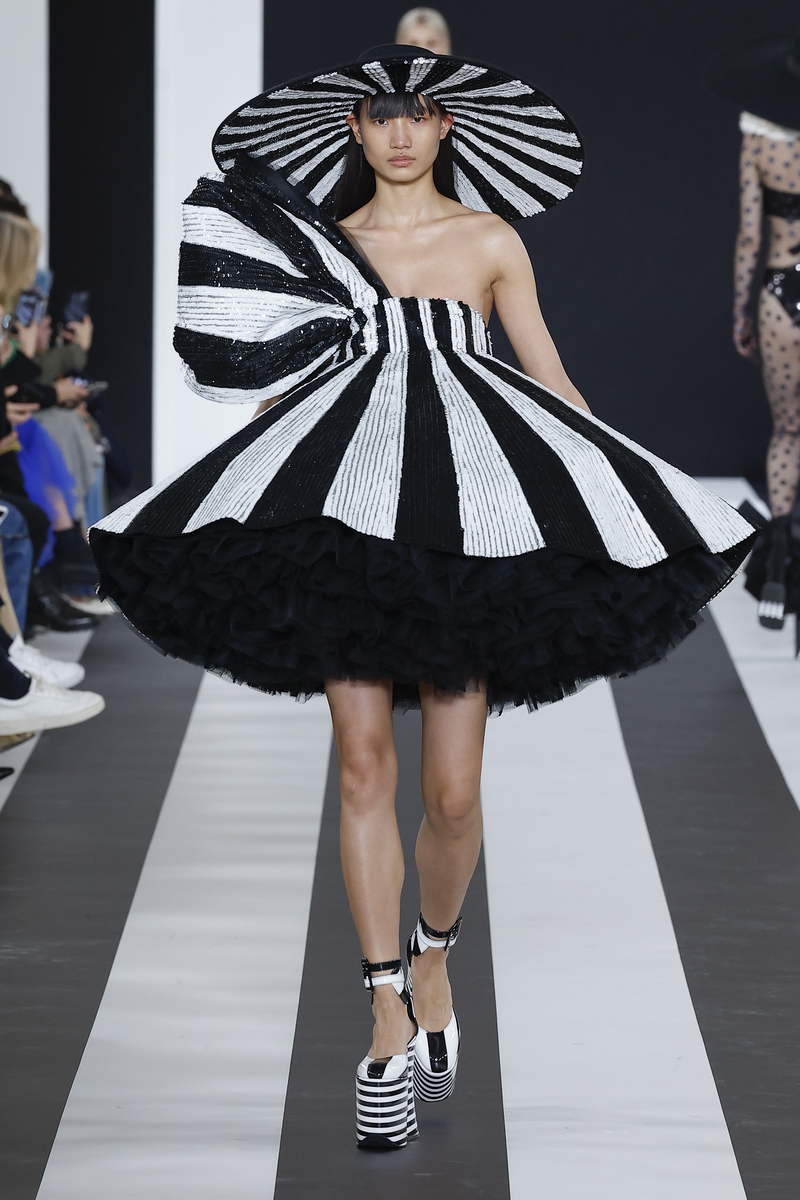 The collection is playful in proportion and silhouette, with an optimistic colour palette and youthful spirit that both nods to the archive and chimes with today's pop-culture predilections. Tailoring, eveningwear, sportswear and denim combine in a day-to-night wardrobe proposition that fizzes with femininity.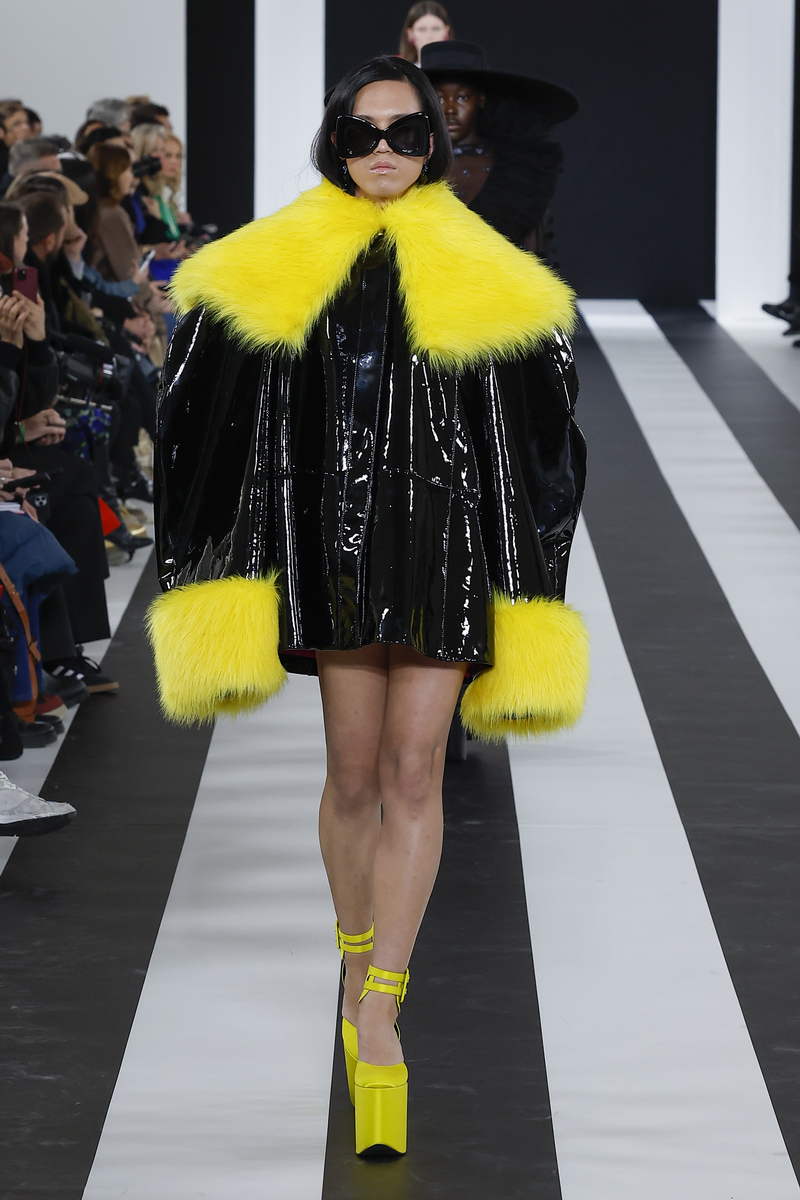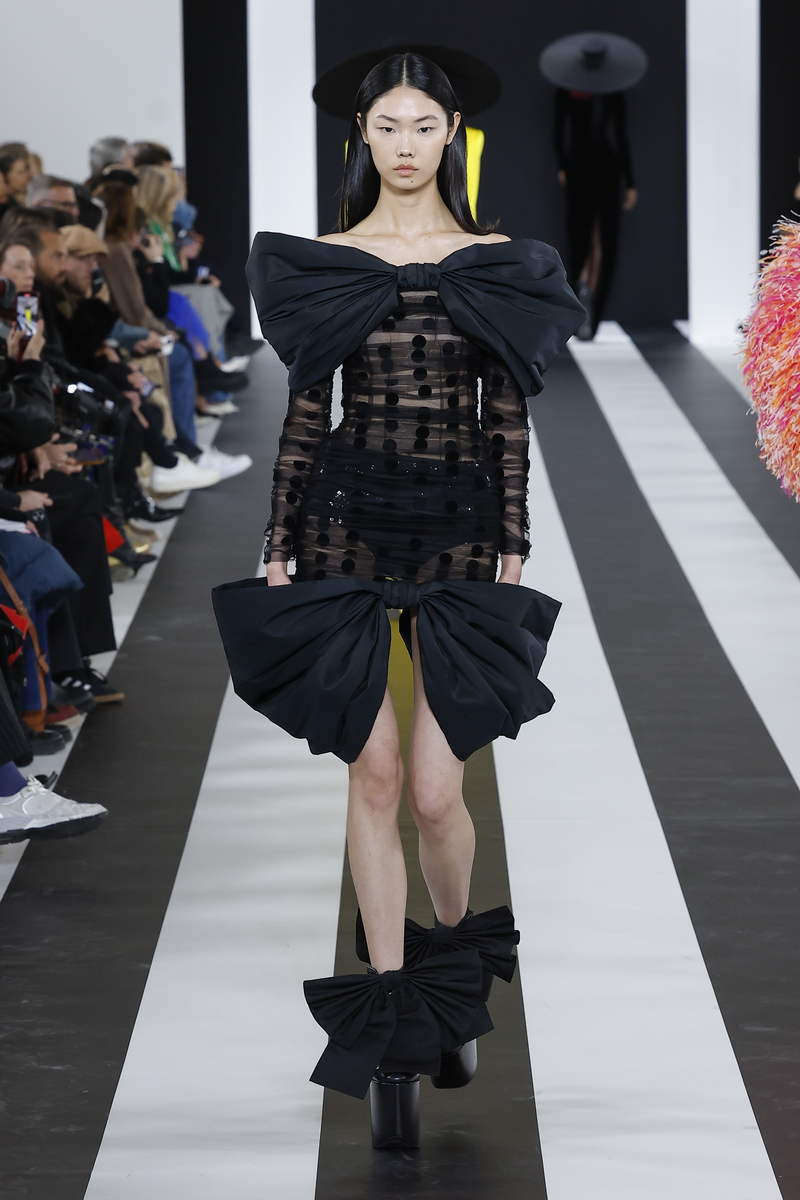 Cocooning and floor-sweeping outerwear in faux-fur stripes and cheetah print meets its match in sequin-embellished loungewear. For evening, cropped cocktail dresses in taffeta come with tulle-pumped skirts, while gowns in polka-dot or micro-pleated tulle are adorned with outlandish bows and sport fishtail hems. Every look is elevated by bold platform heels, underlining the collection's glamorous attitude.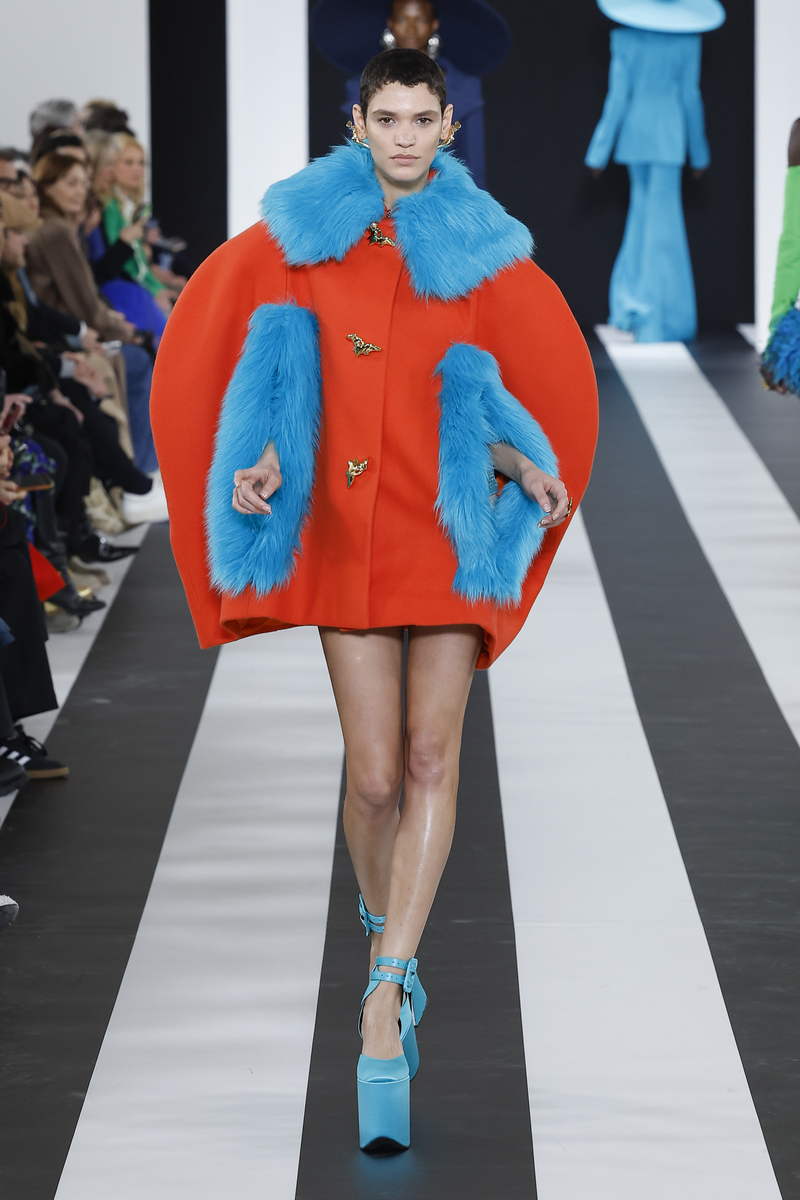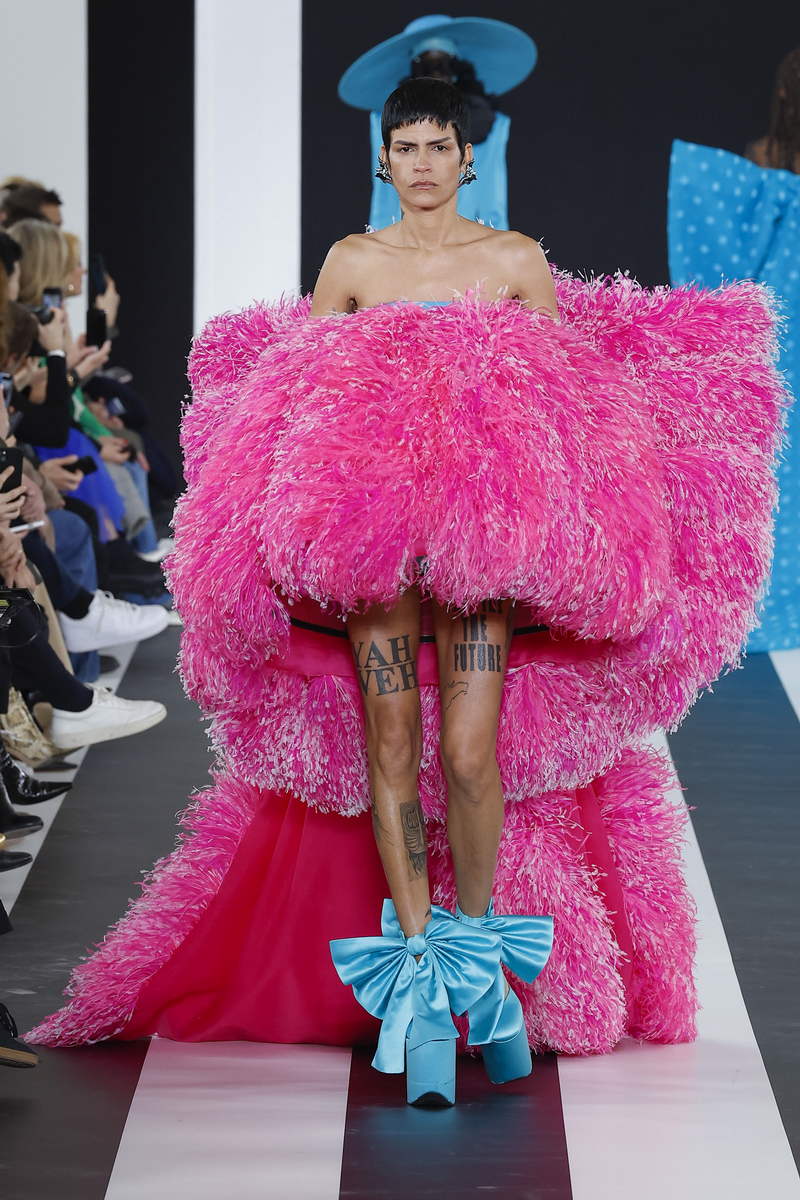 Couture-inflected materials reference the refined flamboyance of the Maison's archive, mixed in with modern-day staples: taffeta, tulle, Chantilly lace and double-faced crepe mingle with denim, leather and faux fur.