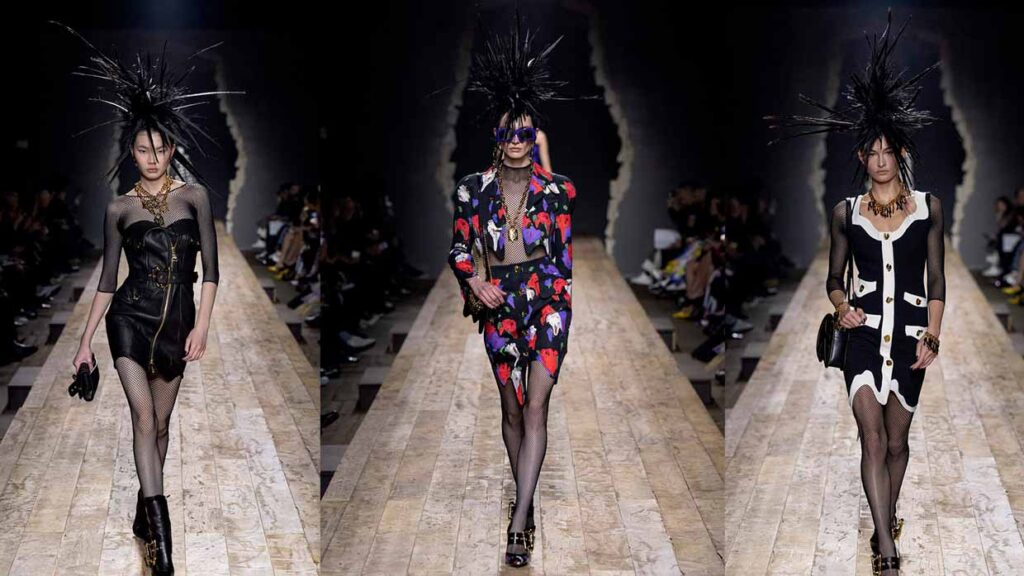 The Moschino Women's Fall/Winter 2023 collection encompasses aristo-punk glamour and Salvador Dalí-esque surrealism, giving rise to an original reinterpretation of the fashion house's emblematic aesthetic canons. The runway show revolves around the spectacular distortion between oversize spikes, glittering bijoux parures and liquid-effect hemlines.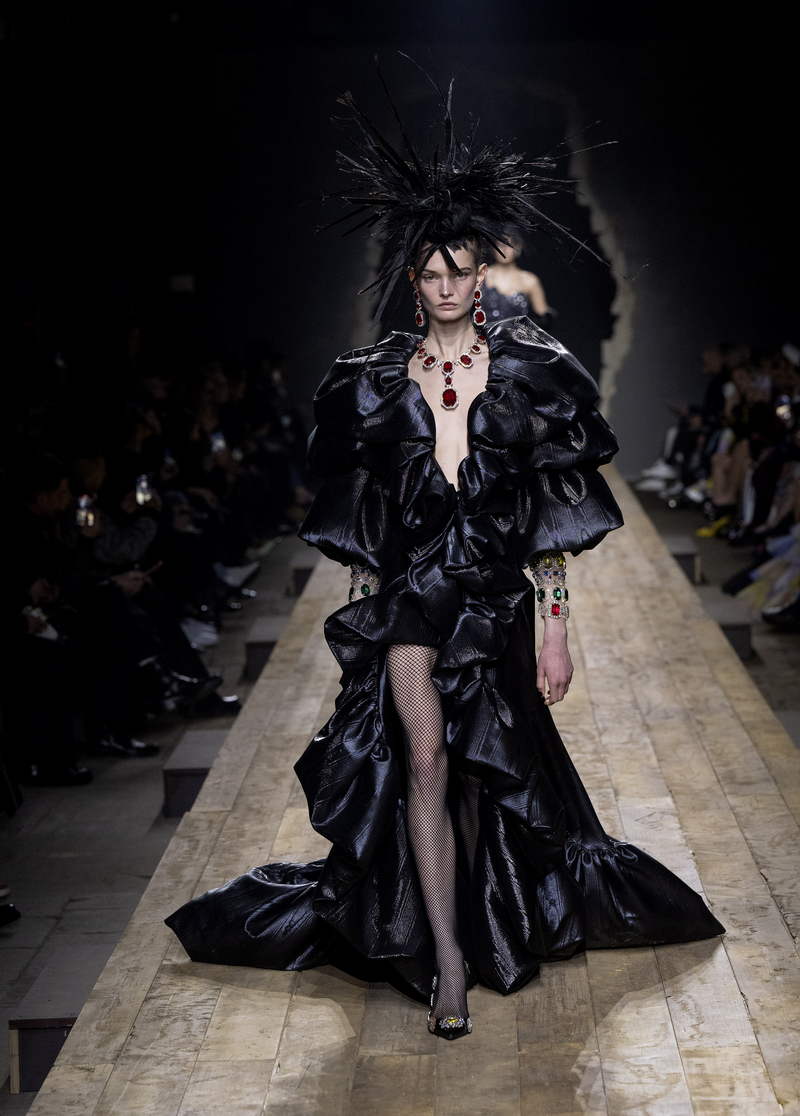 Moschino's must-haves, including biker jackets, classic suits, logo lettering necklaces, and gold or pearl buttons seem to merge and alter in the same way as the dangling bodies and watches imagined by Dalí. A peace-symbol bag melts with each step the model takes, pocket flaps drip, houndstooth liquefies, and the buckles of bags and boots, gilded and glittering, are fancifully distorted.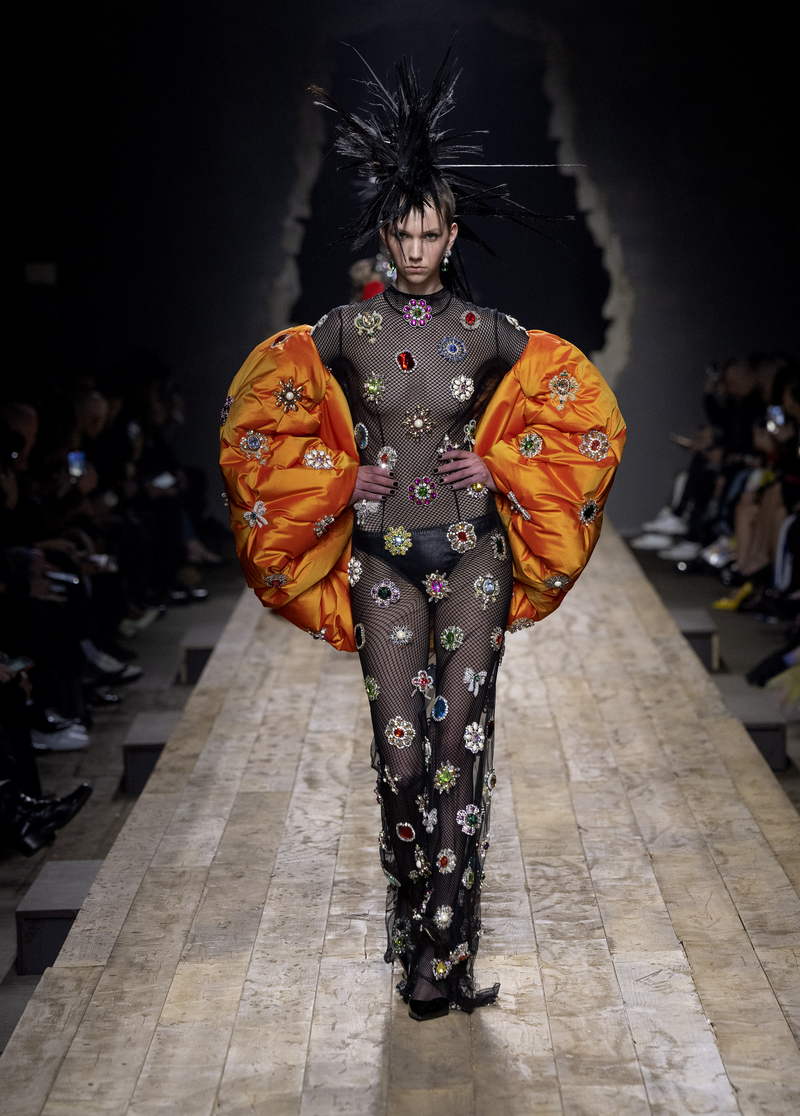 These altered codes embody the Brand's desire to defy convention and define a new punk spirit that exudes decadence. A revolutionary verve emerges powerfully in the collection: mega studs placed along shoulder seams and on the hems of skirts.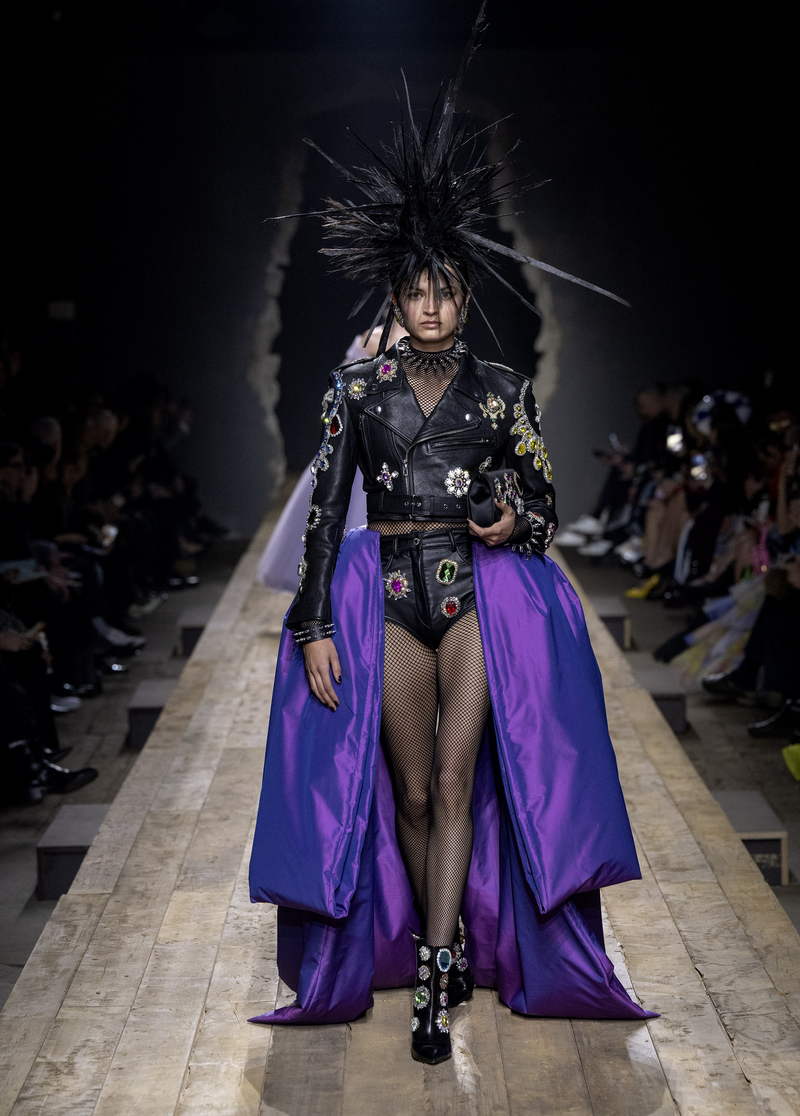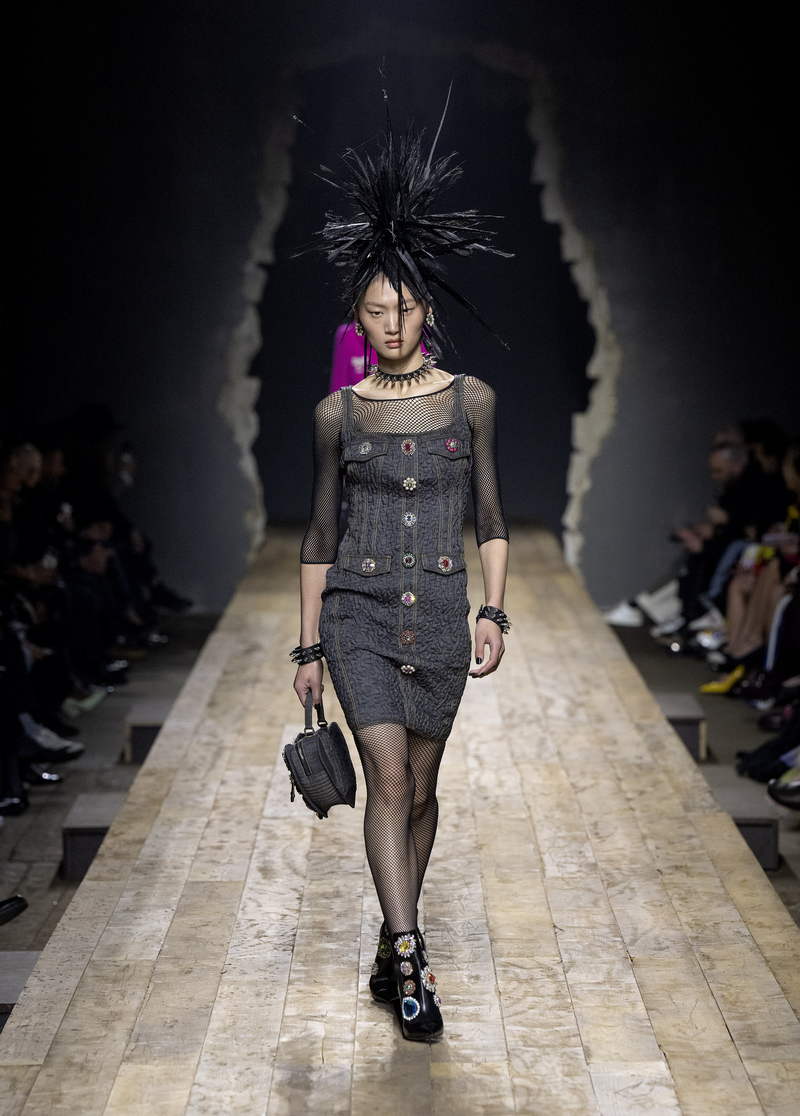 A ball gown seems to have a jewelry box spilled over the endless layers of tulle given the amount of embroidered stones and crystals. Cascades of sparkling 1920s-style fringe decorate a dazzling gown. It is a rebellion tinged with surrealism and infused with a hint of nonconformist royalty.