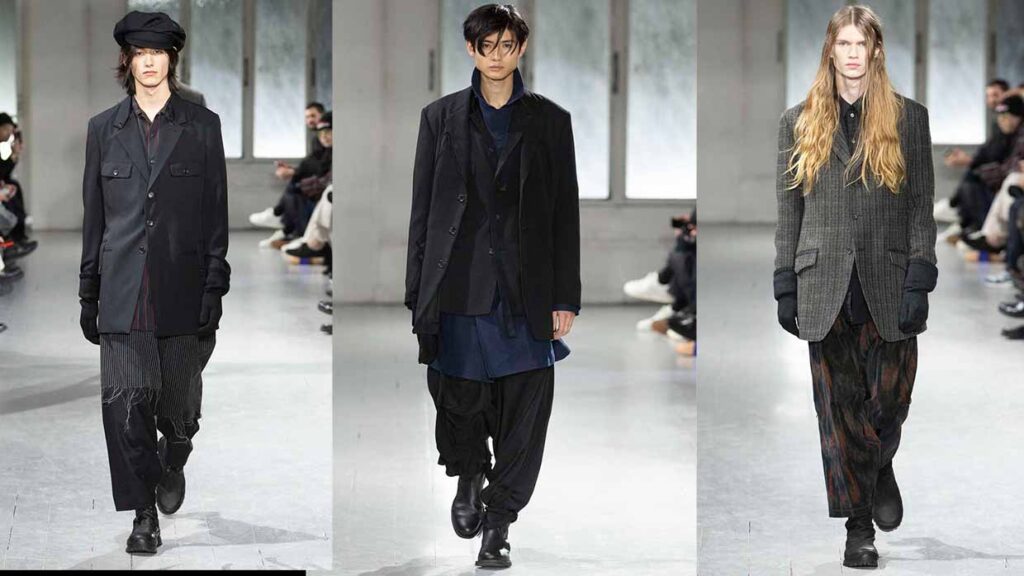 "Culture is a mix of everything," he said. A journey along the Silk Road. A melting pot of ancient and middle European civilizations and languages, a cultural wealth in a sartorial reinterpretation through a
delicate and sophisticated mix, layering colorful patterns and finishes.
The pinnacle of fabric technicality is the development of the double-faced fabric printed twice with different Icat motifs appearing on jackets, trousers, and coats illustrating the cross alliances between Asian and European Cultures. "There is no border with materials." he said.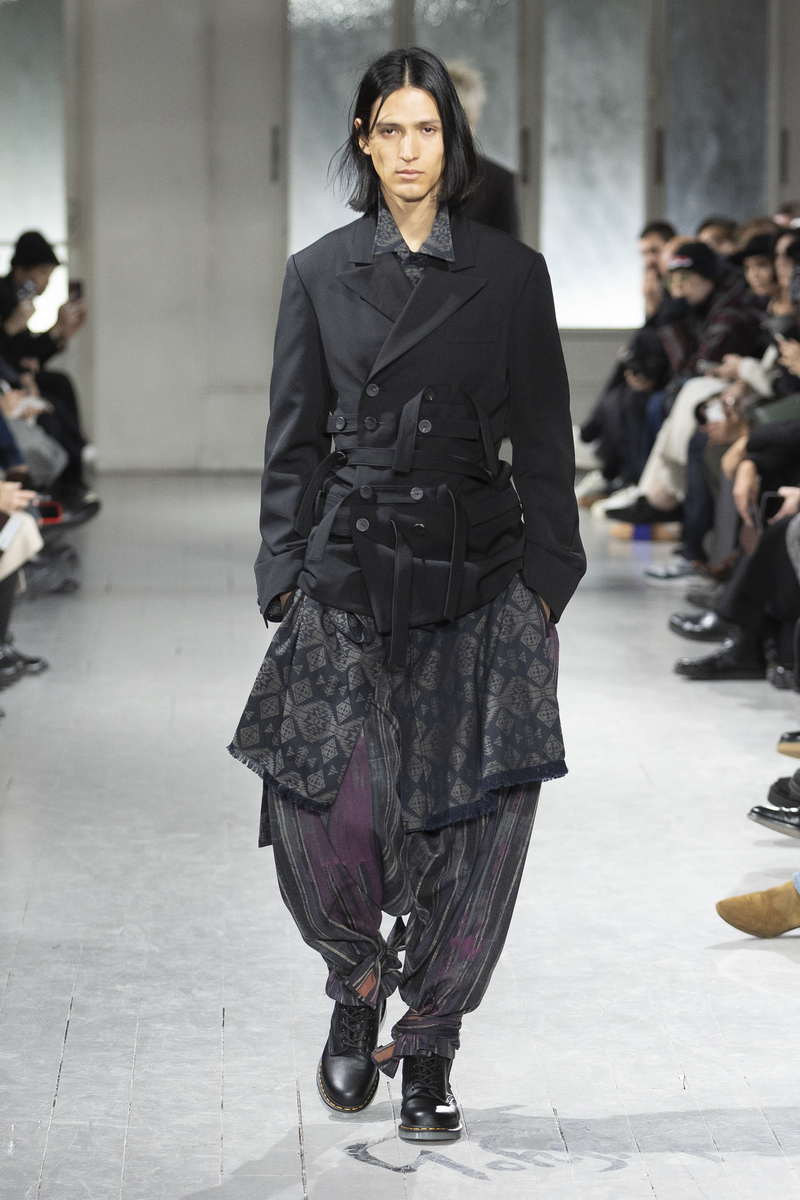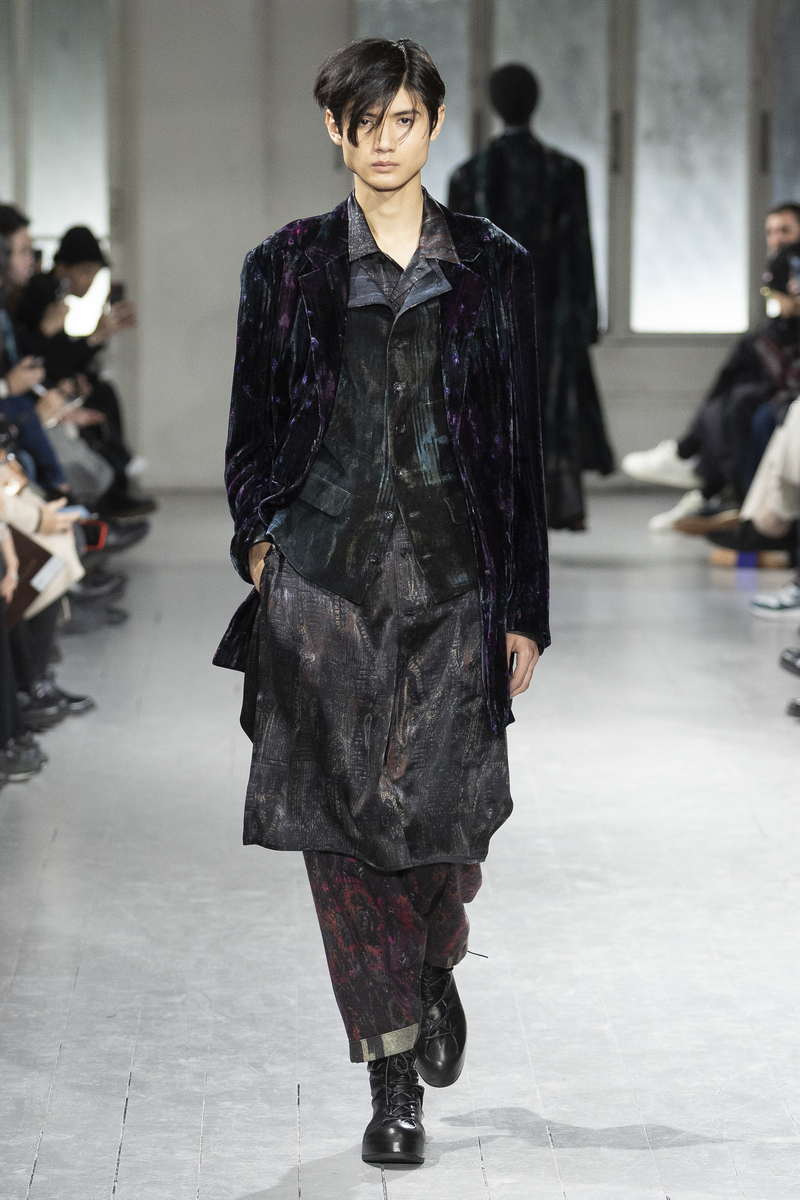 Pieces made of noble materials, including several types of Japanese silk, velvet and thick brocade in dark, resonant shades layered on top. Japanese denim is worked in an elevated way with refined trench and sweeping cape. "I wanted to do something unprofessional." he said.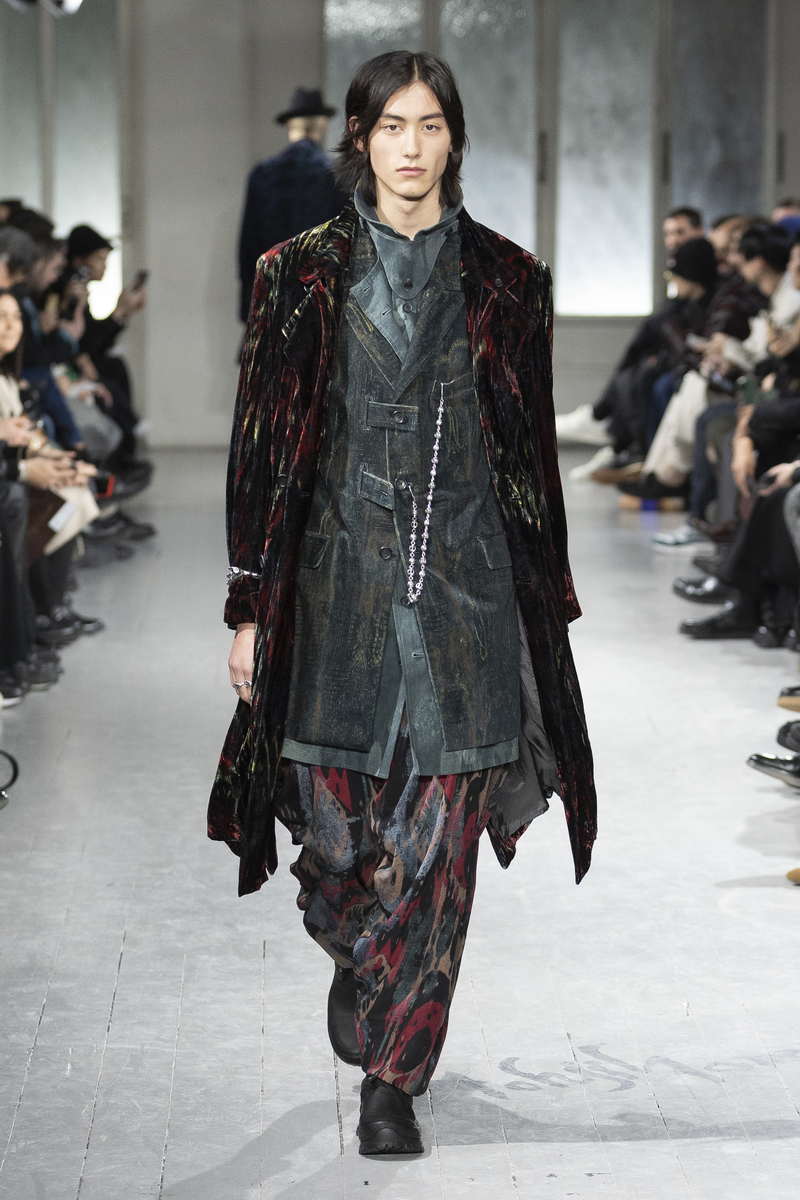 The tweed lining of a black coat folds in on itself to double as a new overcoat. Elsewhere, the jackets showed a restrained explosion of folded loose rectangles set in contrasting white. Large finely striped trousers interrupted below the knee to be released in floating white threads, wide skirts, superb triple-breasted jackets with bias and straps, trousers tied at the ankle with a ribbon.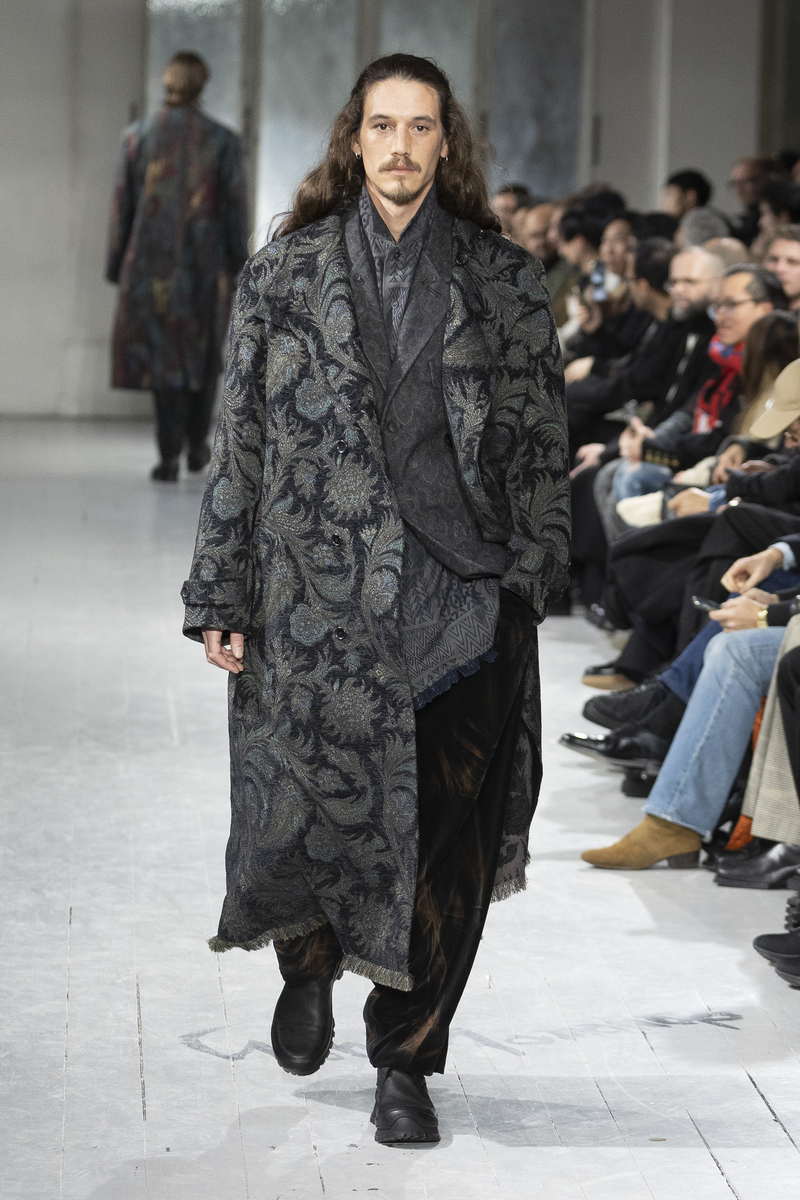 This season again we have a collaboration with Japanese jewelry designer « RIEFE » accessories that completes the looks with claw cuff evoked falconry inspired by Central Europe. The shoes from show are the first collaboration with Italian brand 'Guidi'.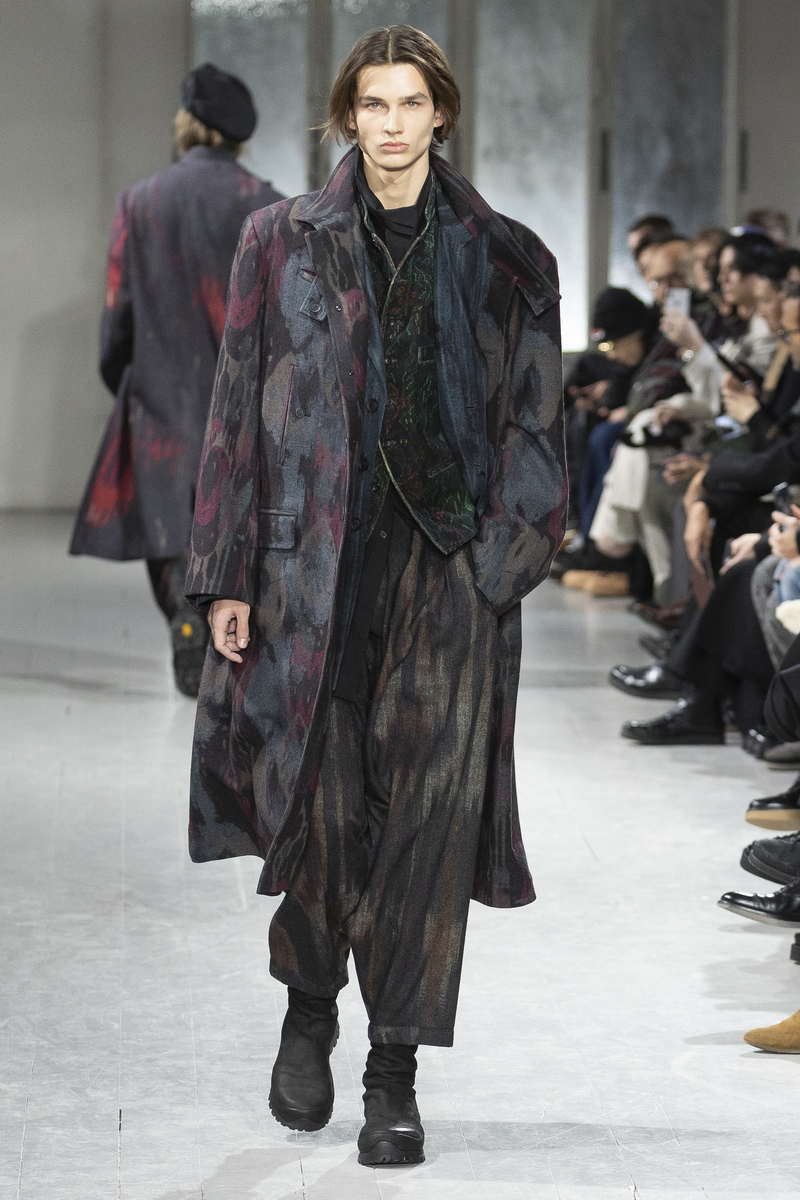 The return on Y's for MEN.
10 looks mixing with Y's for MEN collection to unveils new work for the first time in 13 years. Inspirations of the 80's, a younger collection, more casual and affordable. A zig zag stitches as a distinction. It comes embellished with chemises, trousers and narrow jackets, looser pants, single-breasted and checked. 39 looks in total of next level of cadences to Yamamoto's heart