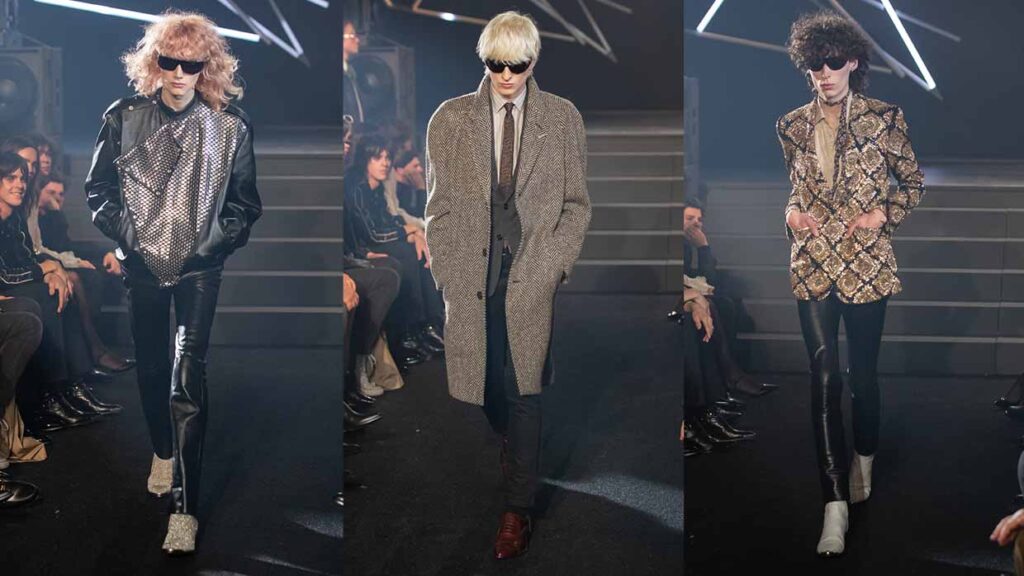 Hedi Slimane delves into today's youth's rediscovery of the 2000's electro clash and electronic rock sounds and scenes, a movement appearing in major cities like Paris, London and New York. He pays tribute to New York's cult proto-punk band suicide formed in 1977 by Alan Vega and Martin Rev, a band who in 2023 still intrigues and inspires the emerging music scenes.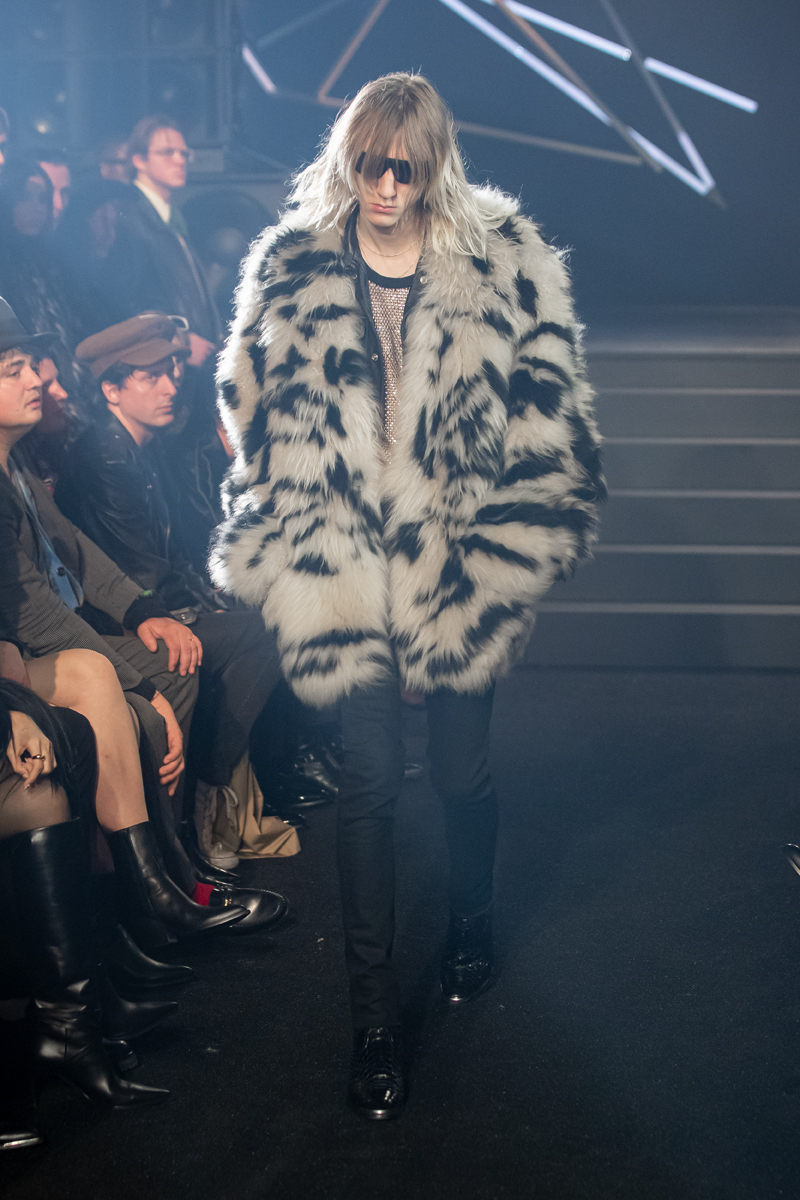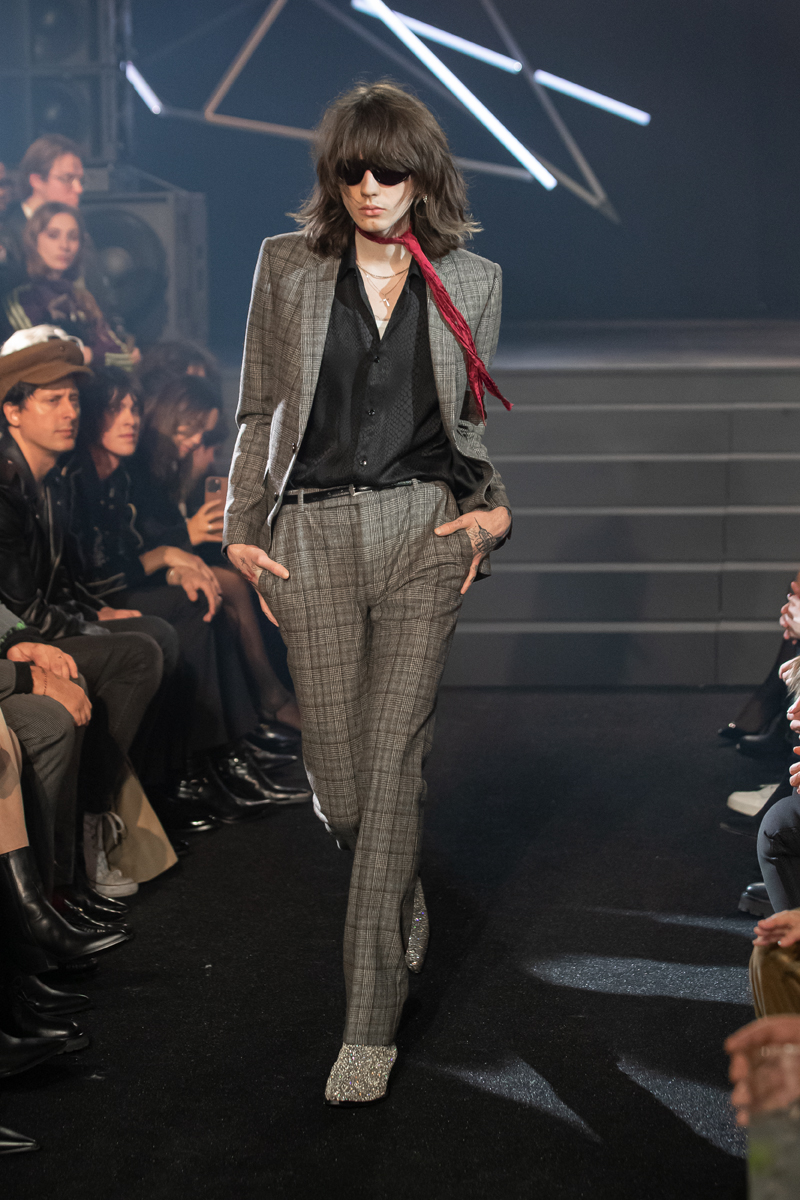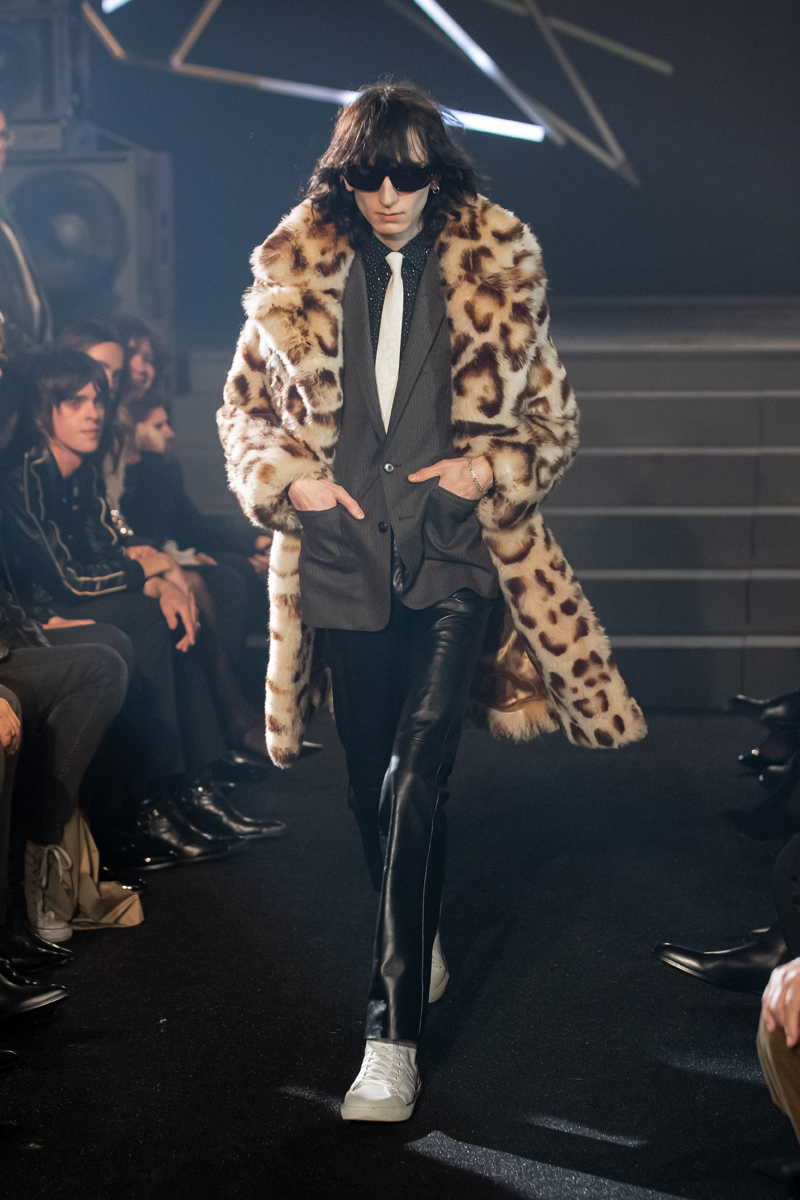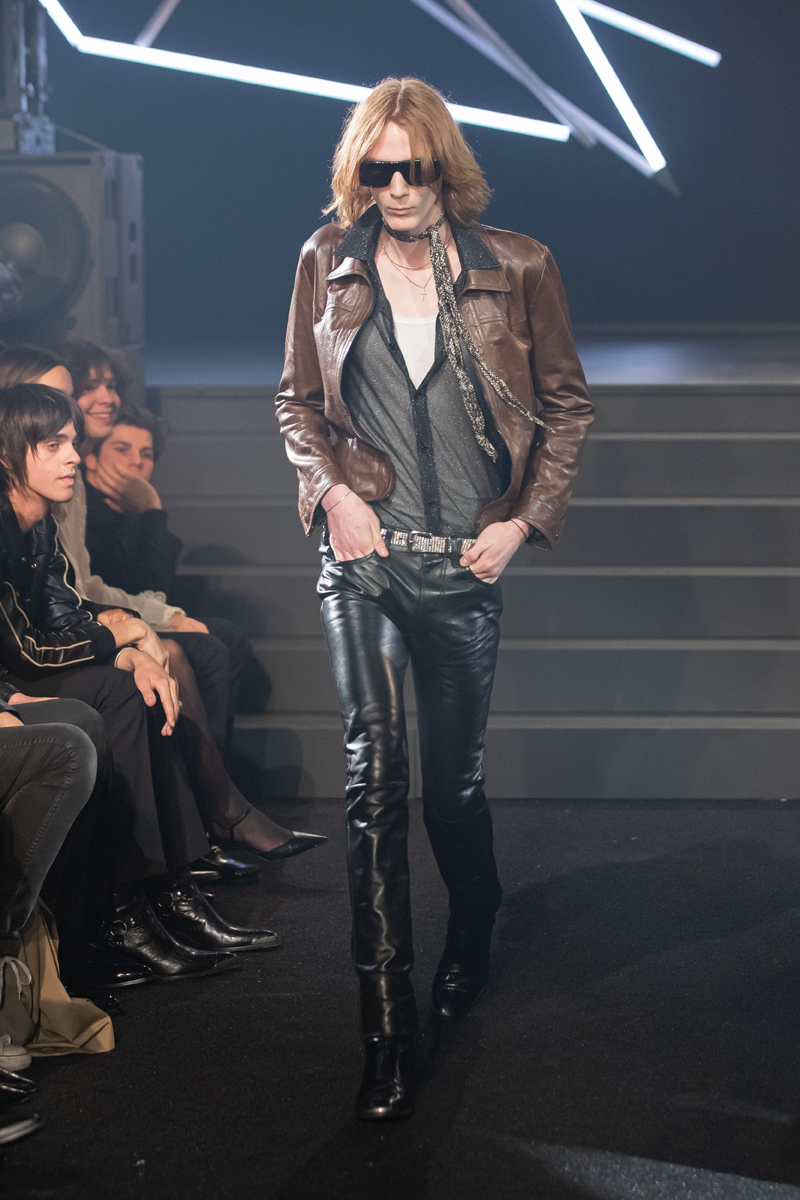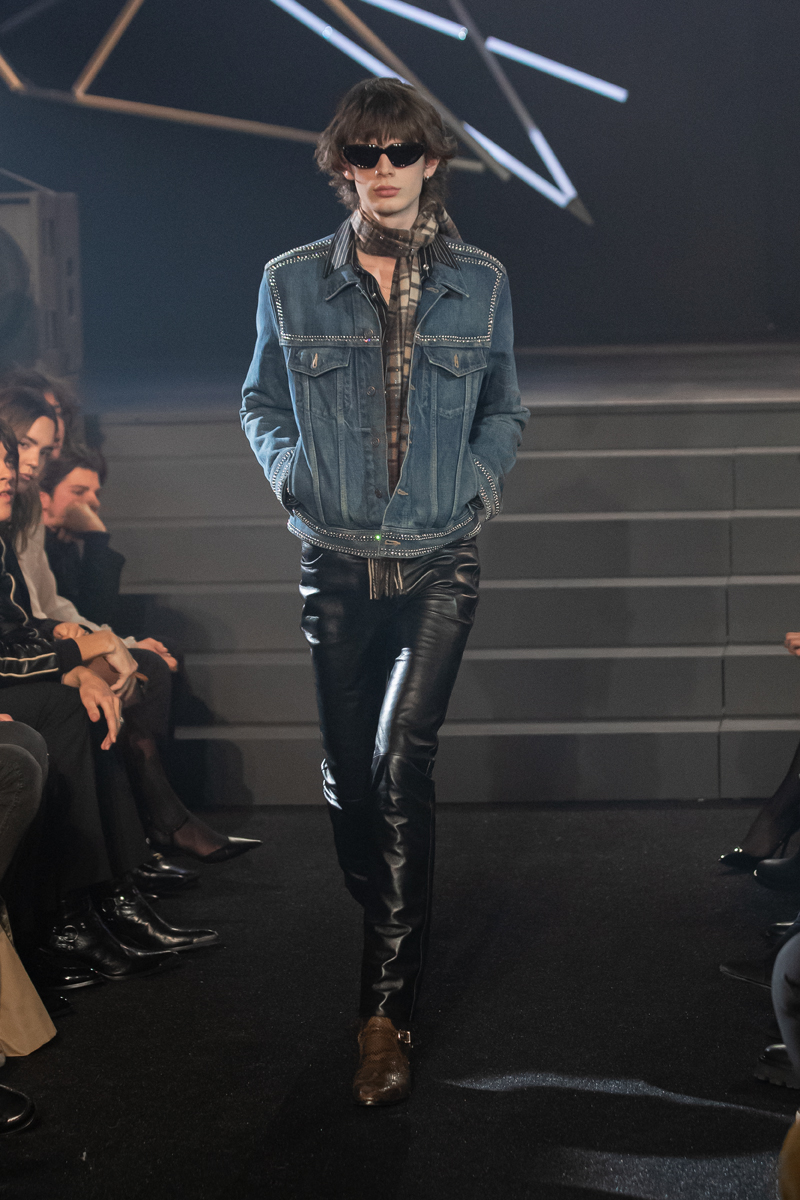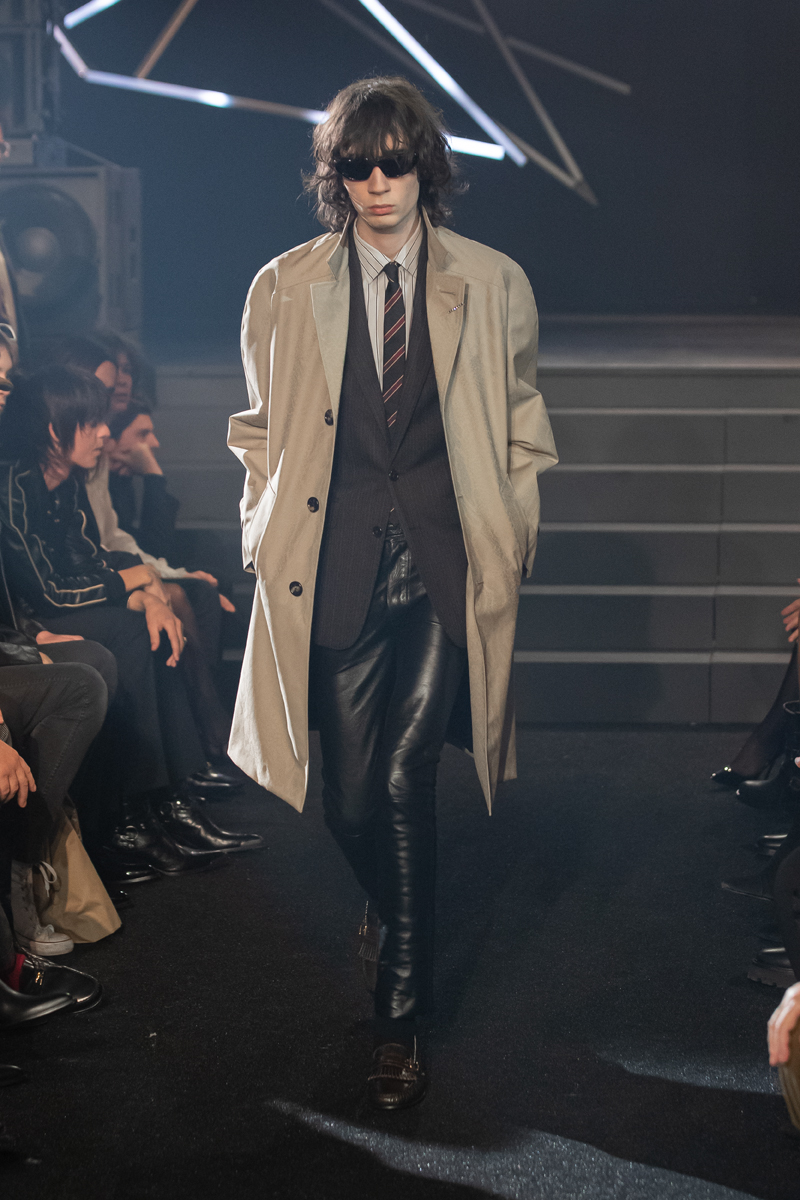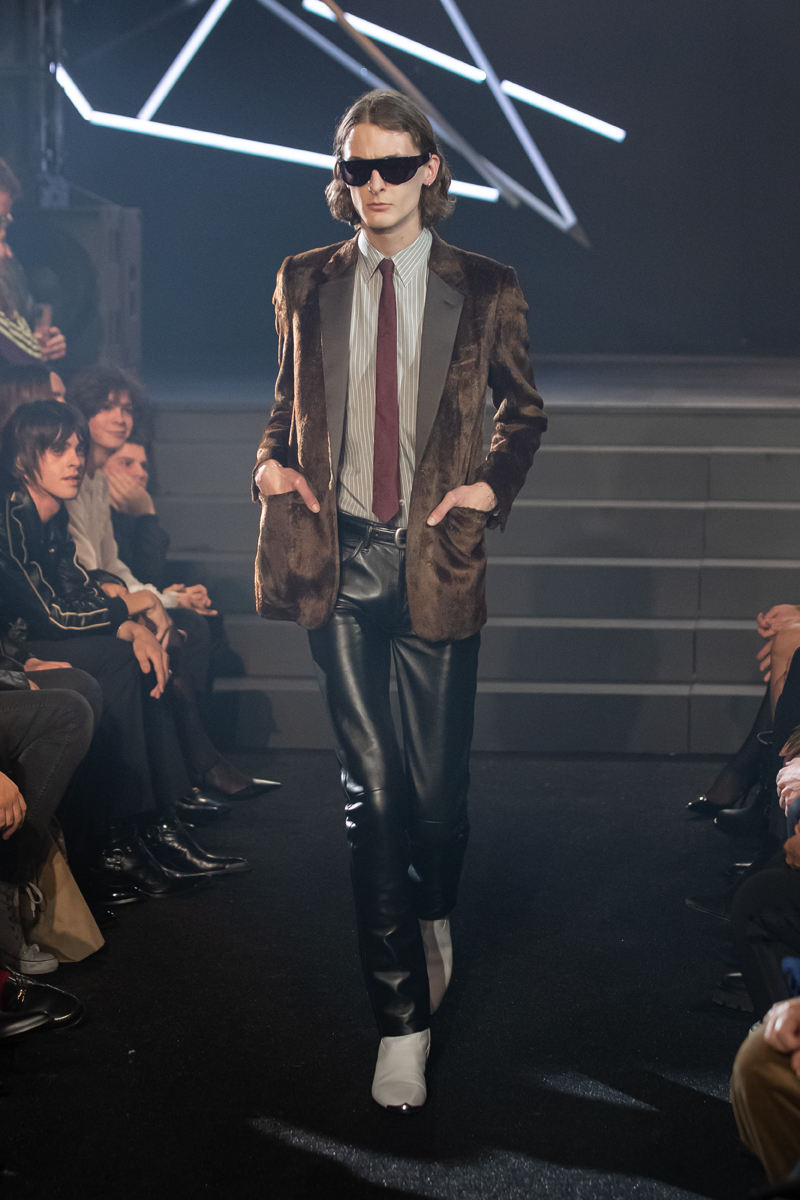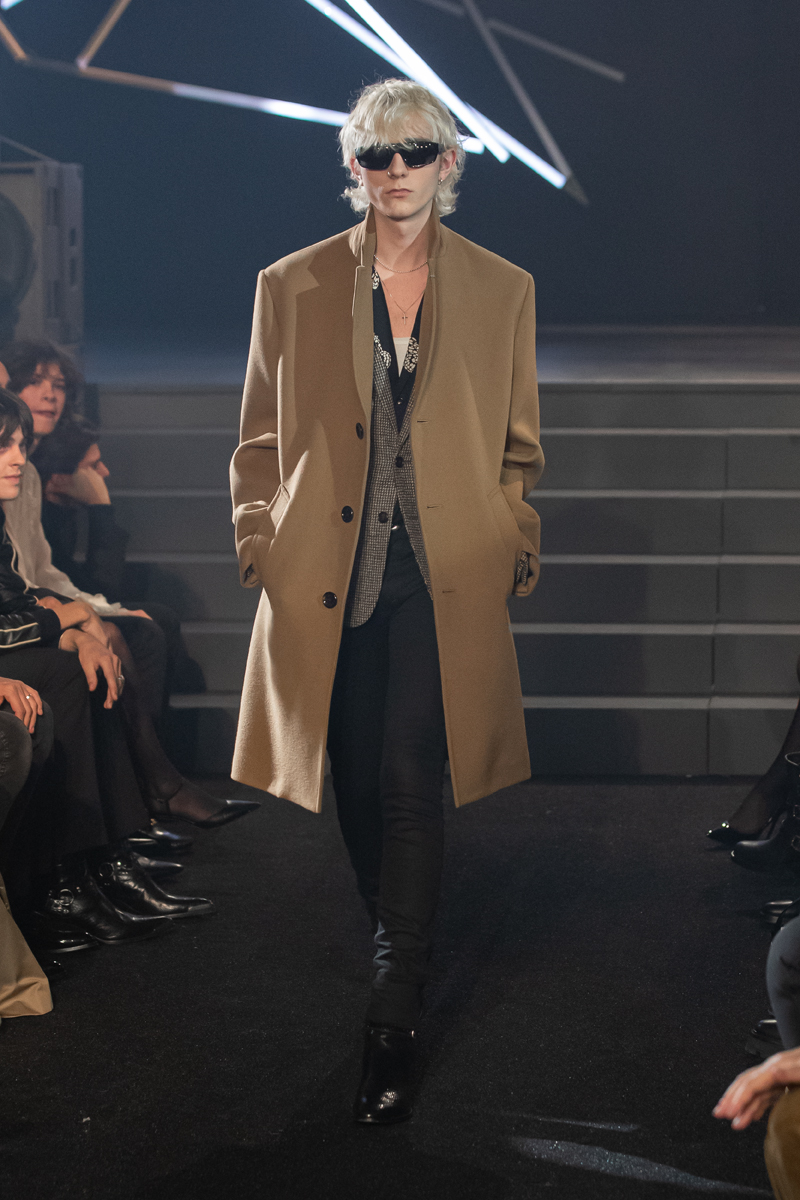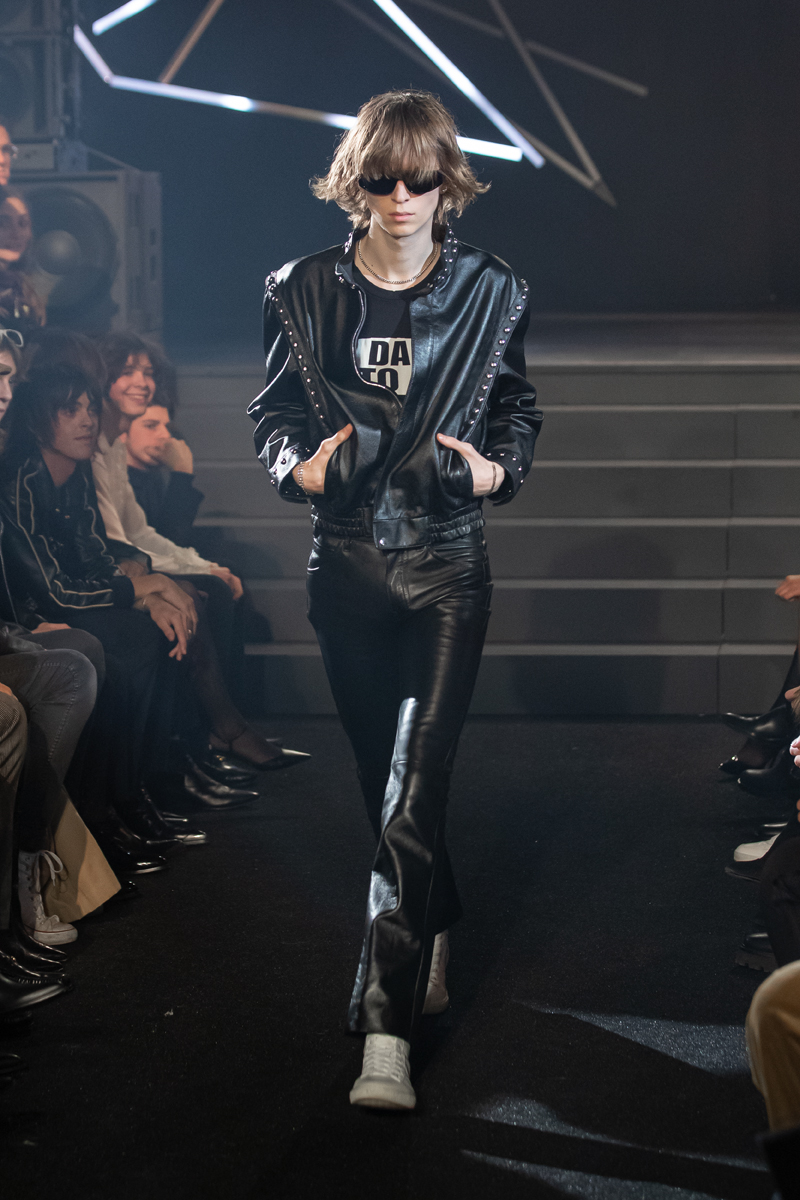 Key to the collection, the tight black leather Celine pants, are paired in "double leather" with biker and racer jackets customized with studs or rhinestones. The Celine coats are worn oversized and are cut out of cashmere or English tweeds recreated on a traditional loom.
The Celine suits are slightly raised, worn with cropped flared trousers. The embroideries are handmade in the Parisian couture ateliers. The giant leopard and tiger printed coats are made from shearling cashmere. The models wear "nightclubbing" perfume, part of the Celine haute parfumerie collection. The pieces that pay tribute to le palace iconic years are limited edition.