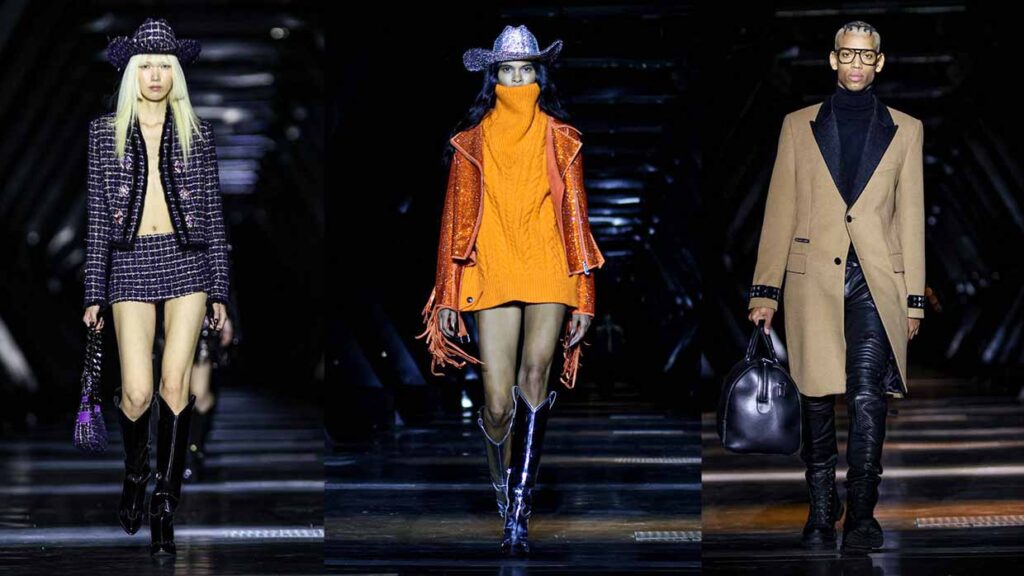 The show begins, and the noise of motorbikes accompanies the models' entrance. Cowboys and cowgirls enter the scene like in a contemporary western movie: they are ready to ride the catwalk! It is a western world where chrome, colours, and prints from the collection blend together. The models embody characters who transport the western world into a punk rock key as reinterpreted by Philipp Plein, giving it a contemporary and maximalist twist.
Comprised of 80 looks divided between menswear and womenswear, the new collection is a tribute to the designer's trademark aesthetic.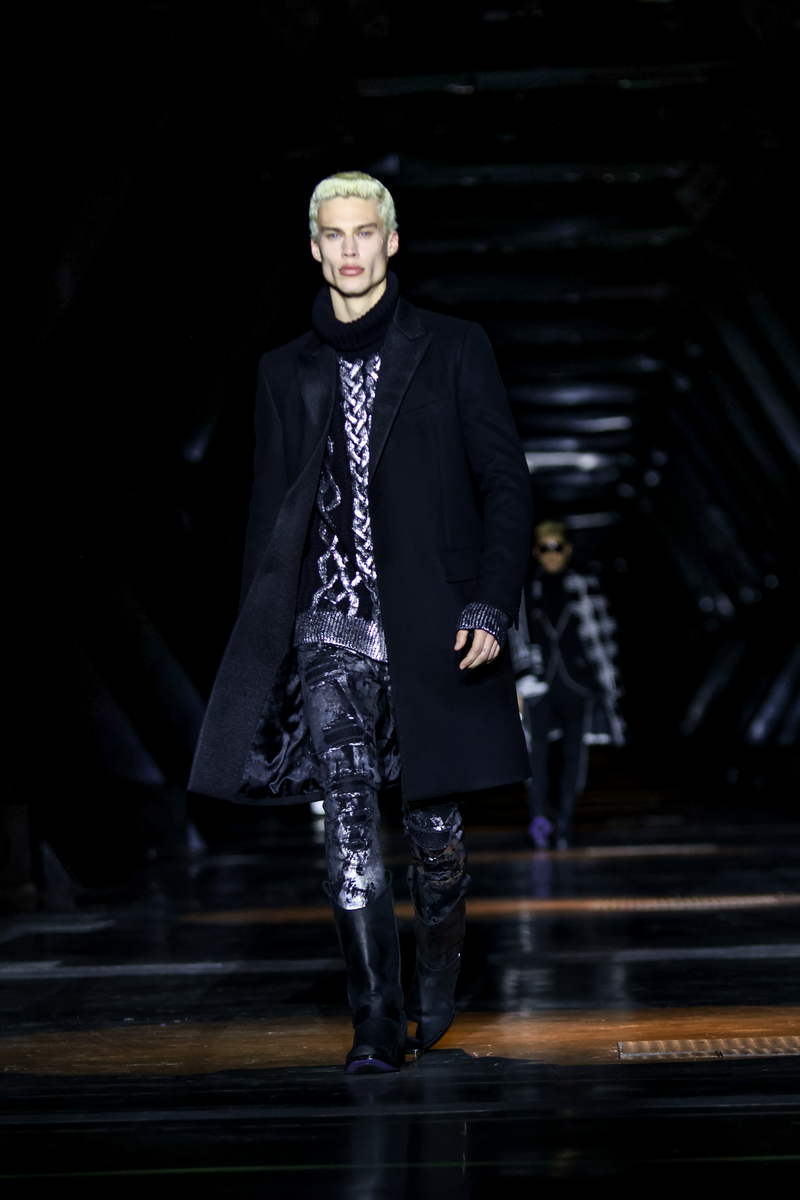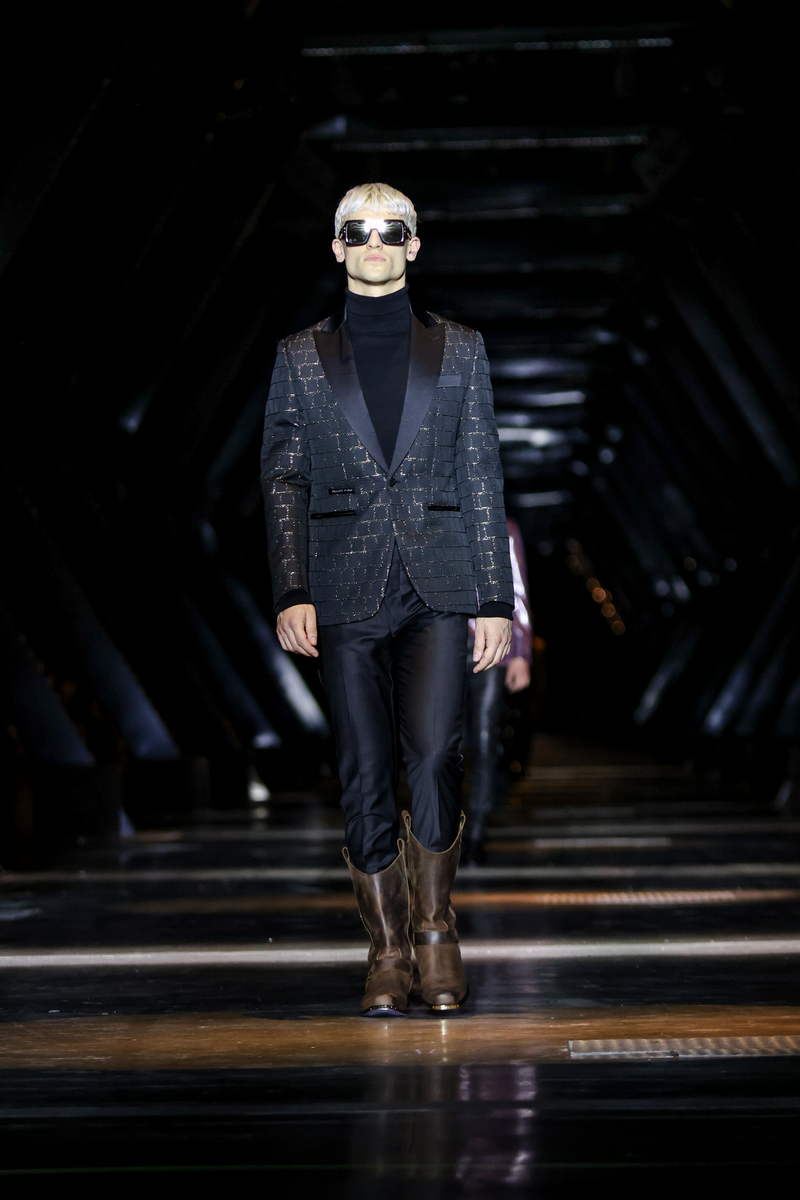 The Plein man is a rock cowboy. A cyberpunk reimagining of the iconic figure, Texas meets Los Angeles. Tailored denim combines with chromatic florals, studs and crystals, and accessories in gold and an iridescent silver mix. Softly sparkling boots, maxi bags, and eyewear made under license from De Rigo complete every outfit.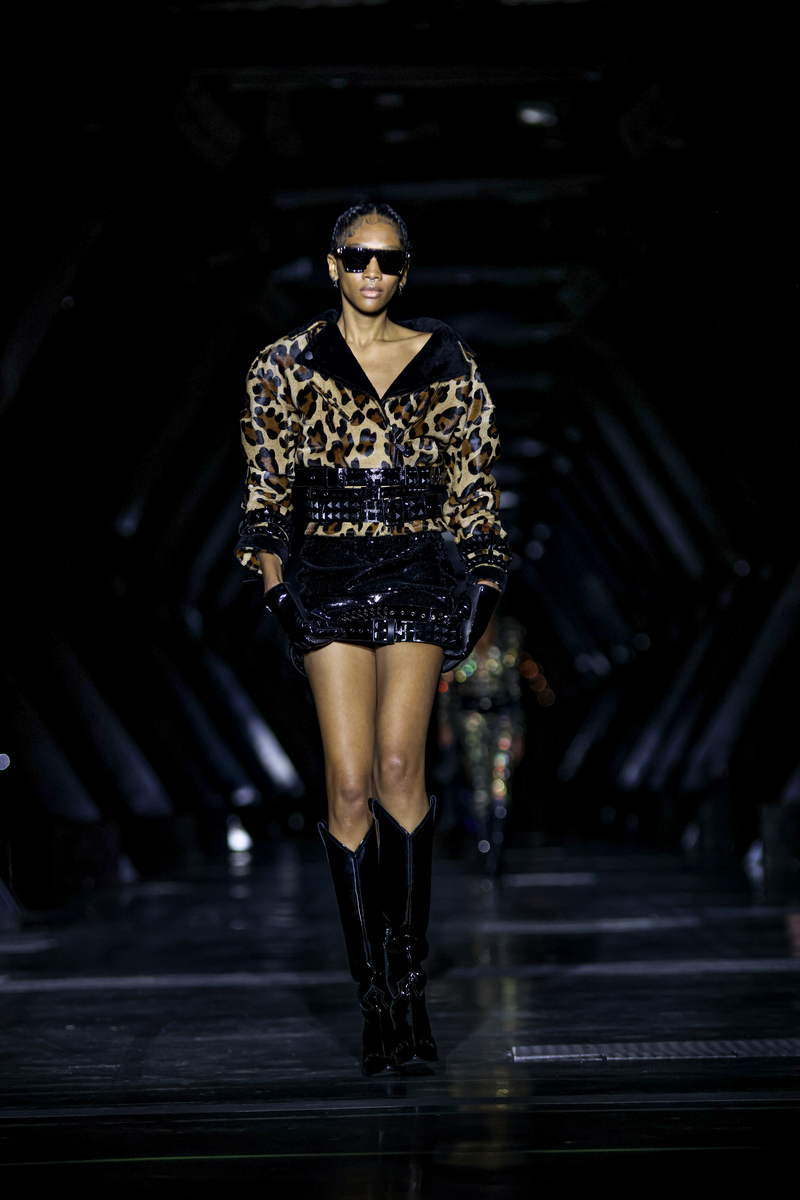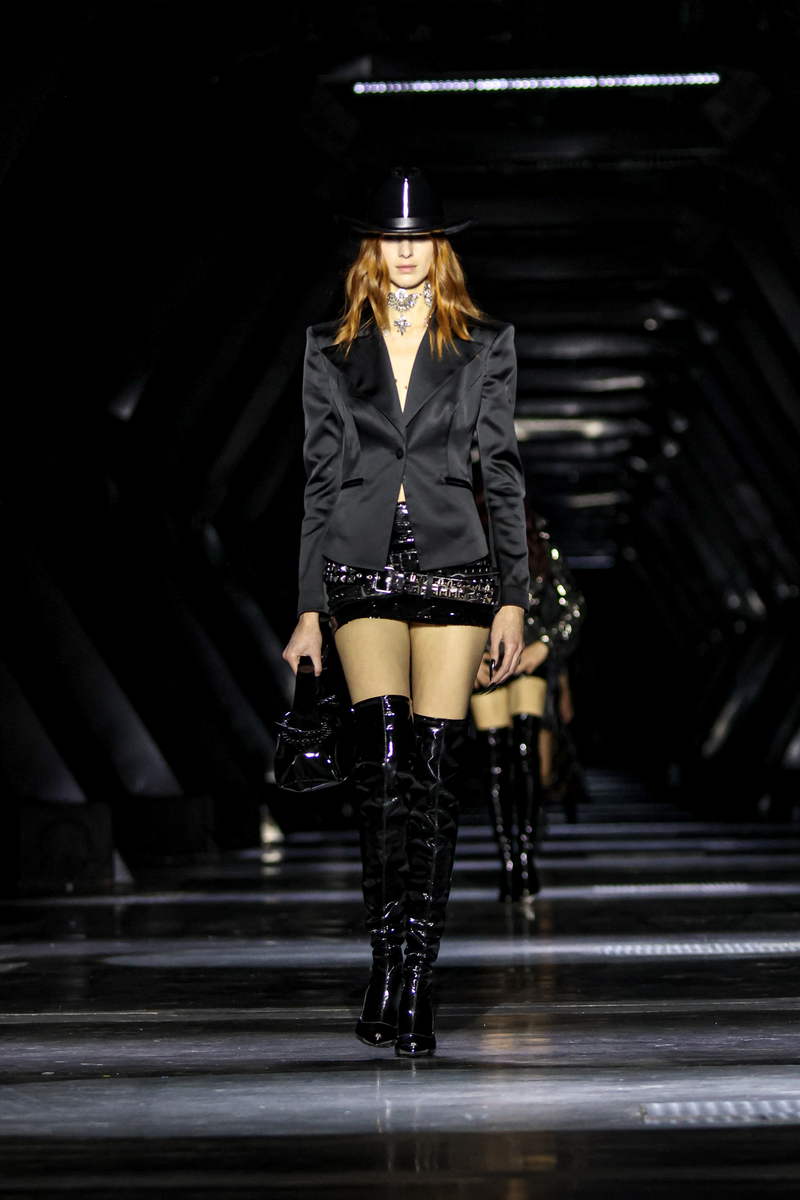 A sensual and daring cowgirl is accompanied by tailored denim mini-skirts, animalier bomber jackets in leopard print, floral prints in shades of purple, as well as fringed jumpsuits and leather jackets. Silver boots form a must-have component of the look, with long lame tweed dresses perfectly completing the collection.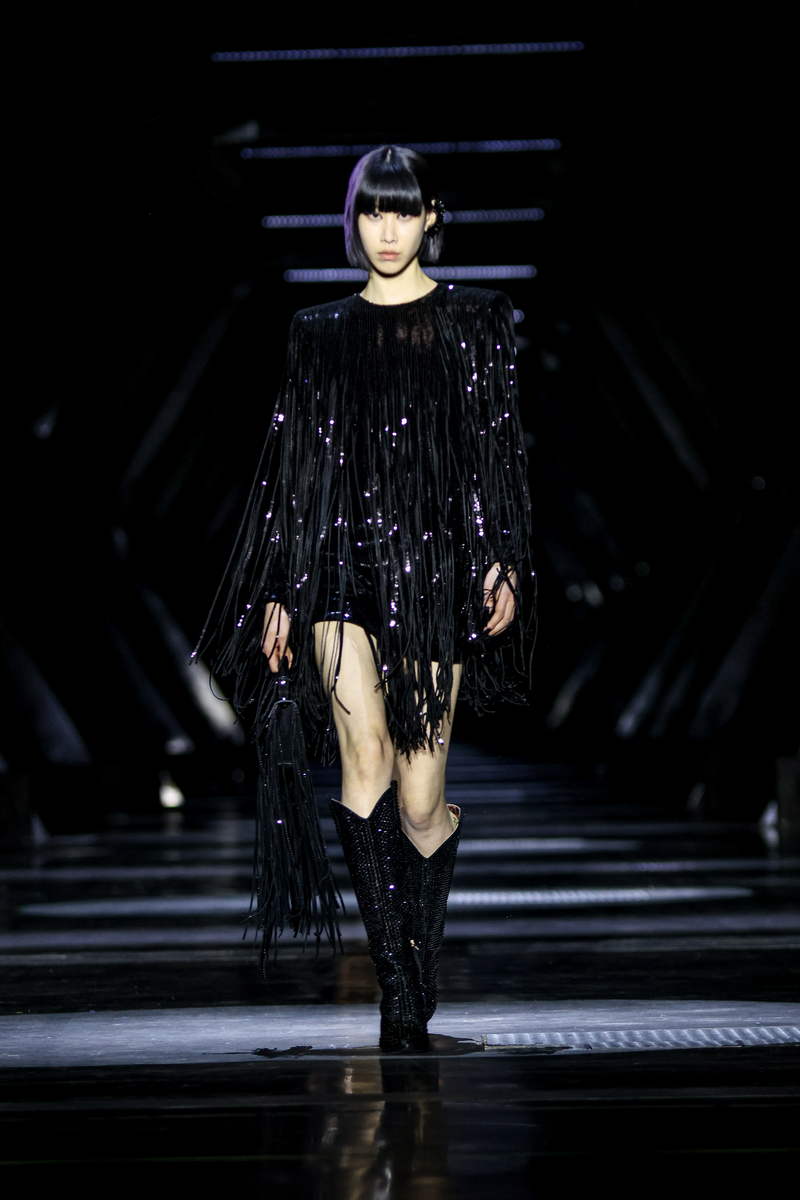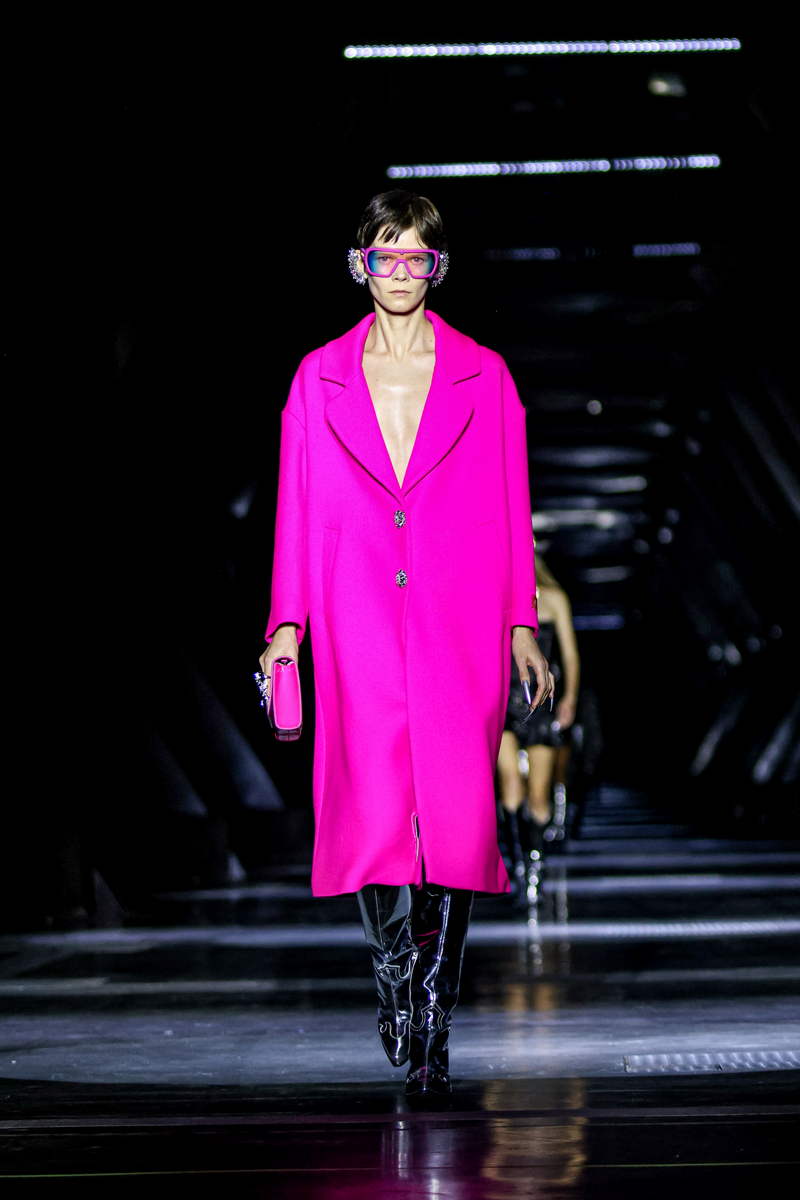 Commenting on the collection, Philipp Plein remarks, 'I found the inspiration for my new collection driving across the US, merging the western vibe into a punk rock interpretation. I wanted to create a collection synonymous with maximalism and energy and full of hyper-feminine elevated details! It's my way to celebrate Winter'23, crafting a selection of looks for people who love to be wild and free!'