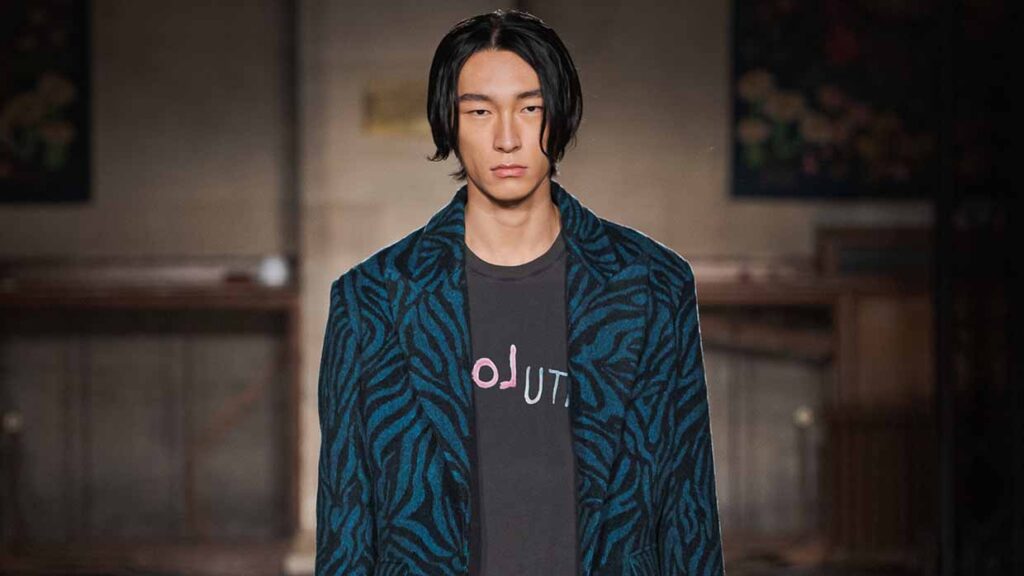 The perpetual voyage that drives BLUEMARBLE is never about arriving at a single destination. Each collection is a vibrant admixture of places and stories, of memories and moods. Ideas and inspirations are personal, cultural, aspirational and even, sometimes, the stuff of dreams. This season, BLUEMARBLE conjures a high-energy wardrobe influenced by the carnivals of New Orleans and Venice – channeling two legendary celebrations where people shed their inhibitions and dress up as their most carefree and colorful selves.
The collection plays out with even greater emphasis on individual expression. Looks are com[1]posed of eclectic layers that reveal tactile materials and intricate surface details. Fake fur in a rainbow wash envelops reversible outerwear and spills out from flared denim. The brand's recognizable wave pattern shimmers in sequin decoration, from the fronts of shirts to the sides of trousers that make up a pinstripe suit. Where tailoring appears relaxed, a lilac workwear ensemble splashed with beaded diamonds deconstructs the Harlequin costume as a contemporary statement.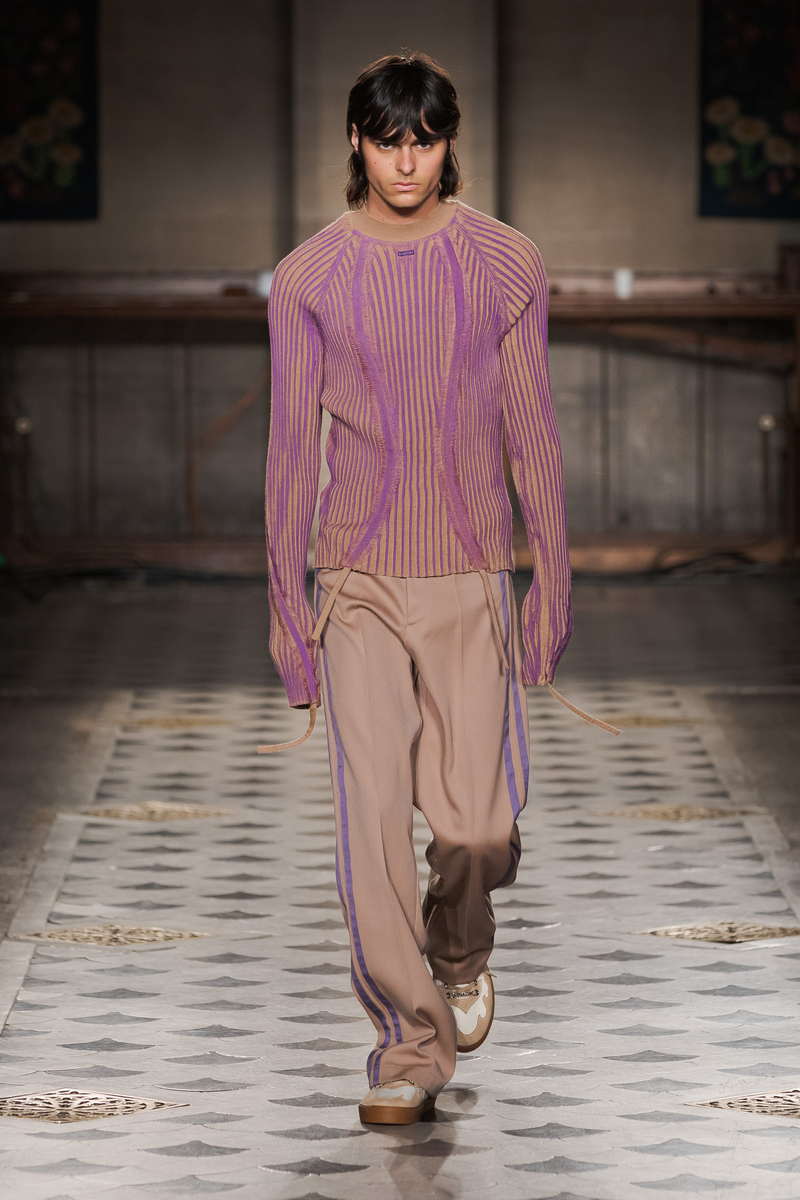 The BLUEMARBLE style continues to juxtapose visual excitement and youthful silhouettes: drawstring striped tops; a button-front shirt in the season's silk print, a dazzling assortment of carnival symbols; blousons echoing of Americana; and hooded caftans embellished with studs all convey eccentricity worn with ease. Artisanal and machine techniques are in constant dialogue. Sequins shimmer from within the seams and pleats. The same floral motif quilted into a sporty jacket is transposed to thick hand-embroidery on jeans.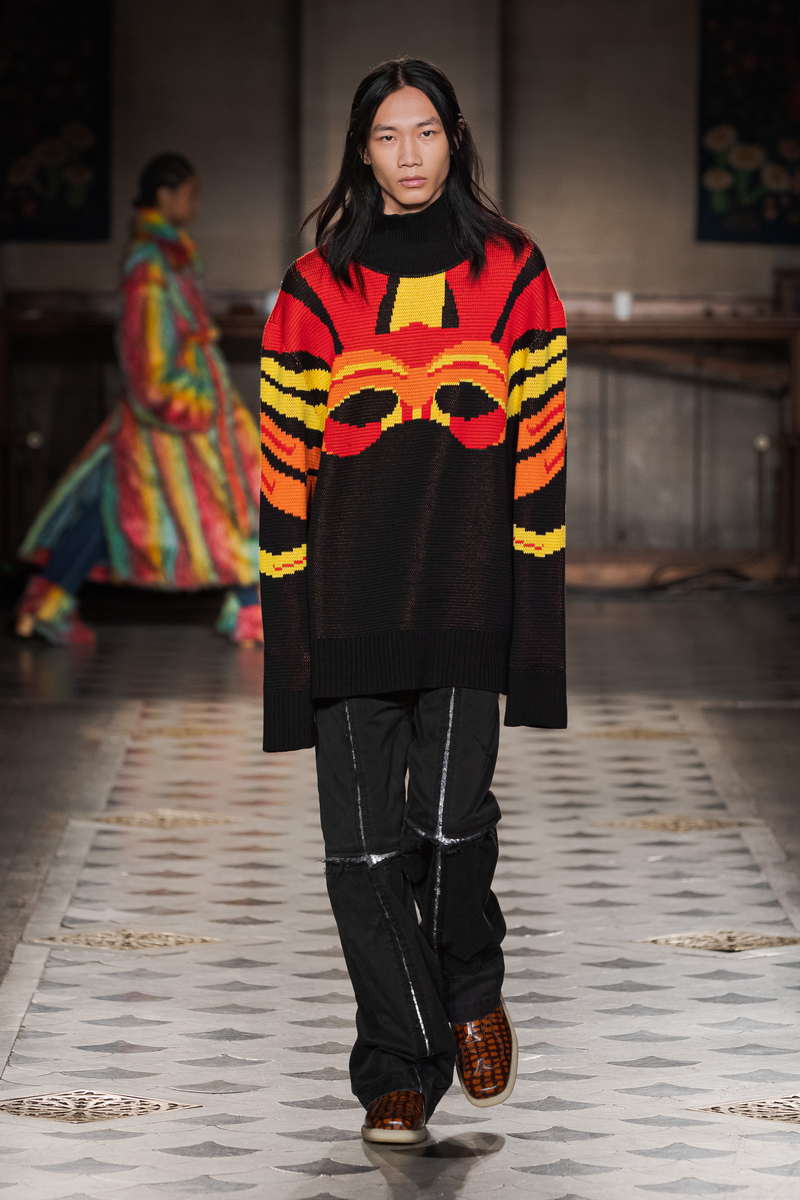 As each collection is also an opportunity to experiment, specialized treatments to fabrics have yielded original outcomes: a specific shade of turquoise denim, perfectly lived-in jersey, an ample dress coat that is simultaneously elegant and distressed.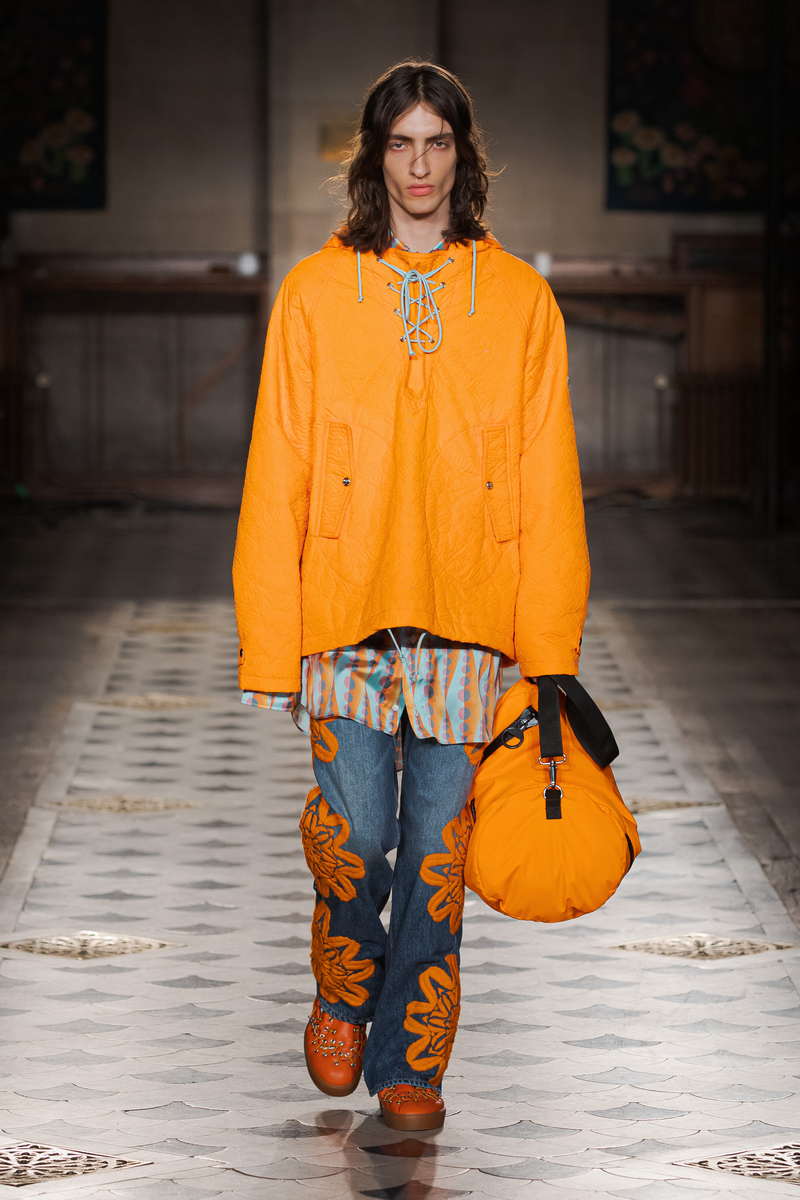 A finalist for the 2023 International Woolmark Prize, BLUEMARBLE has imagined merino wool in creative applications that are true to the brand. Among the pieces are a bold, reversible double-face pullover; an oversized knit ornamented with studs; a jacquard fronted with a trippy mask design; a heavy half-zip sweater bearing "The People Are Kings"; and the signature drawstring top, finely ribbed and painted by hand.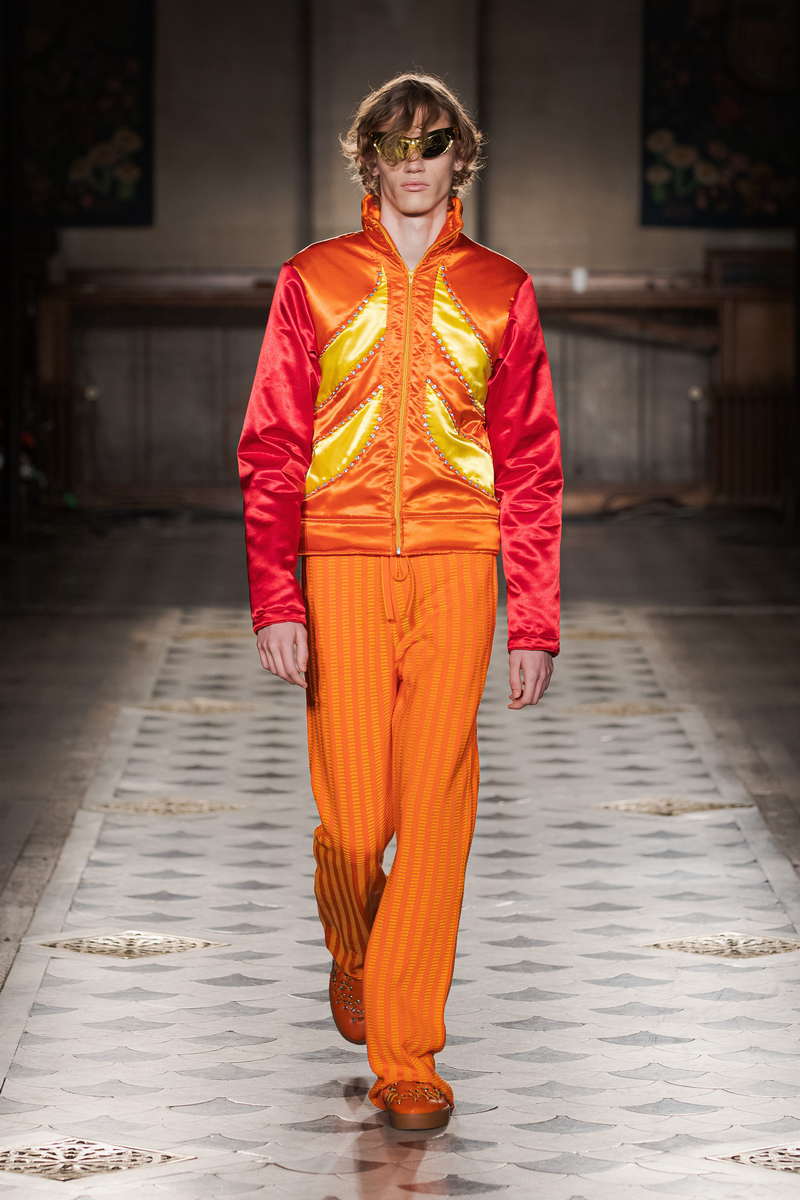 To complete the looks, footwear is comprised of three key styles: a '90s-inspired leisure slip-on, laced shoes undulating with eyelets, and the latest BLUEMARBLE sneaker in mixed materials outlining a wave design. Faux fur trapper hats and 3D-printed alien-shaped eyewear pack a psychedelic punch.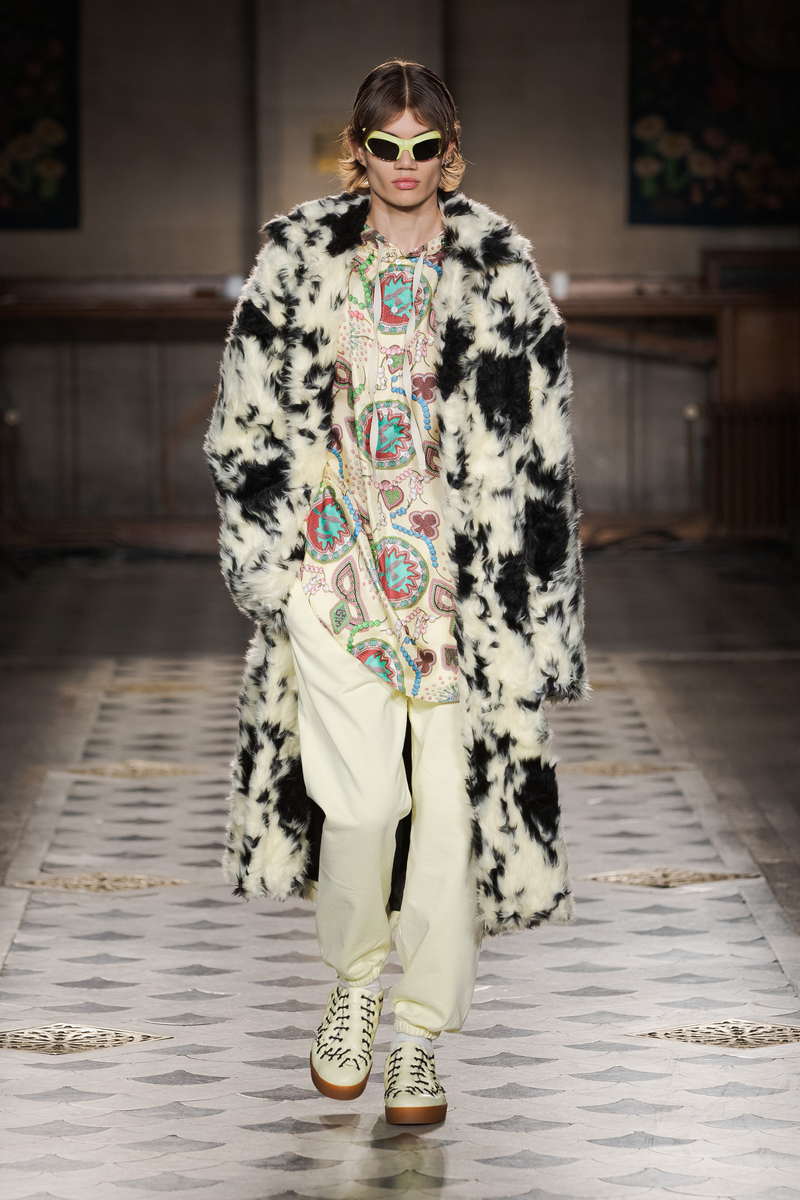 "Not only was I drawn to the elaborate aesthetics of these two carnivals, I wanted to capture a sense of hedonism and a certain counterculture iconography," says Anthony Alvarez. "While the clothes are removed from the realm of costume, they are elevated beyond the ordinary and show how embellishment can be worn every day. This is the essence of BLUEMARBLE."