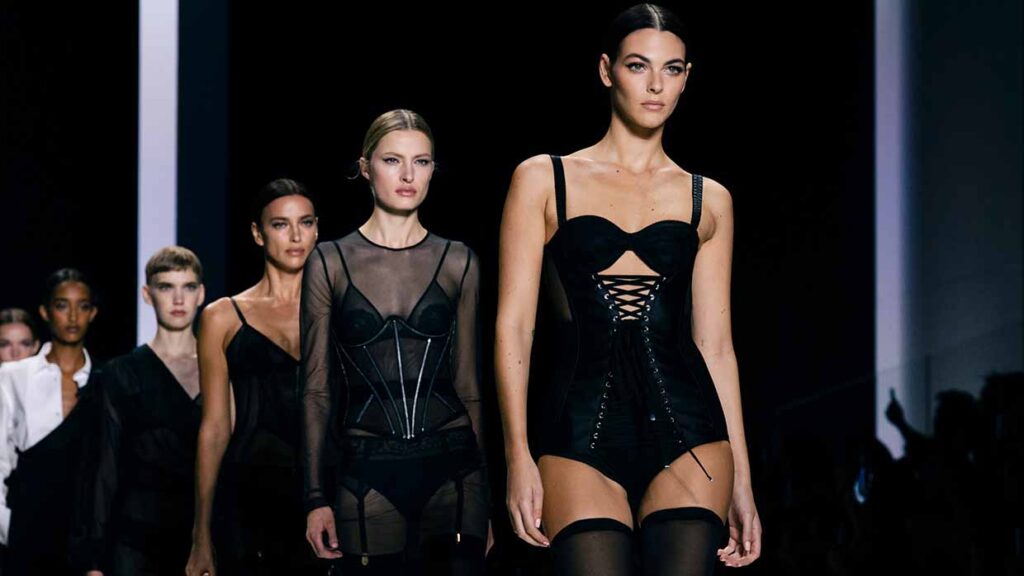 Tailoring, shapes, proportions, black and white, impeccable fabrics are the key elements of the Woman collection.
Refined elegance, clean lines and silhouettes, clear at times synthetic. This universe dialogues with the imagery of old Sicily, the masculine and the feminine, lace, transparencies, underwear, opaque or embroidered stockings, these are all elements that together invite us to read the brand's DNA in a new way.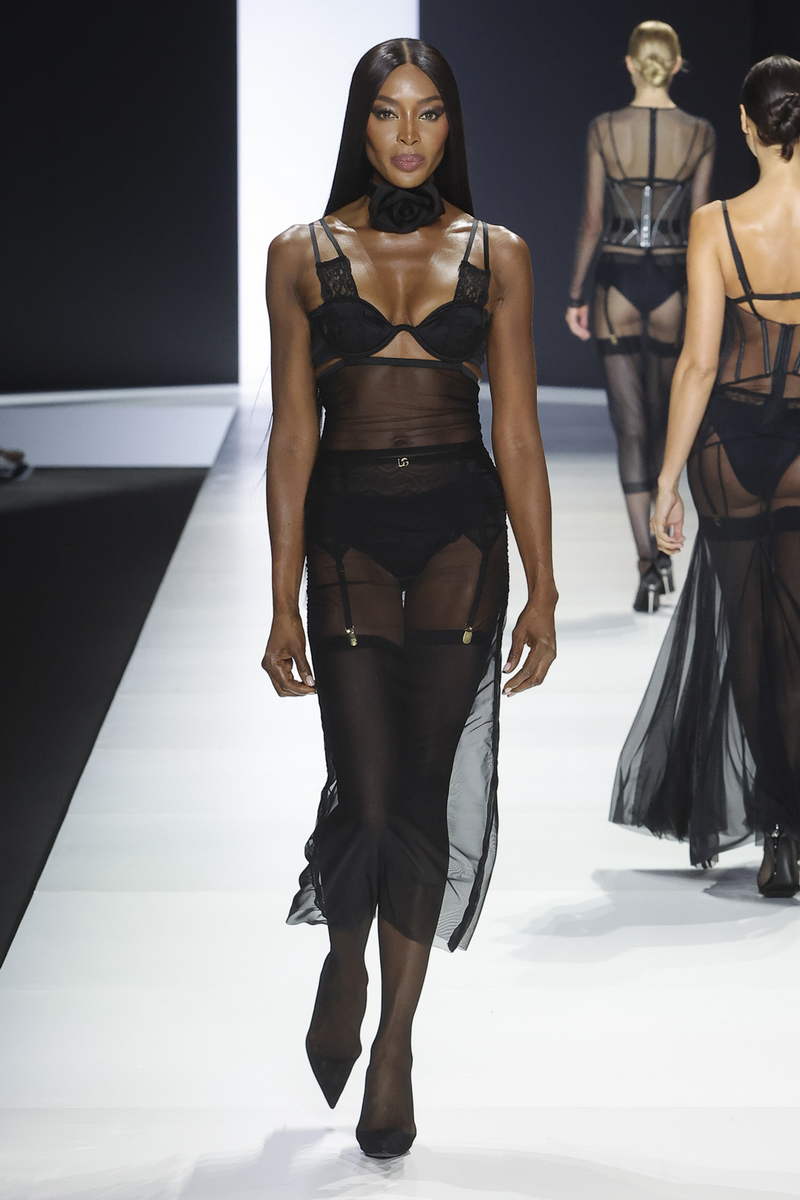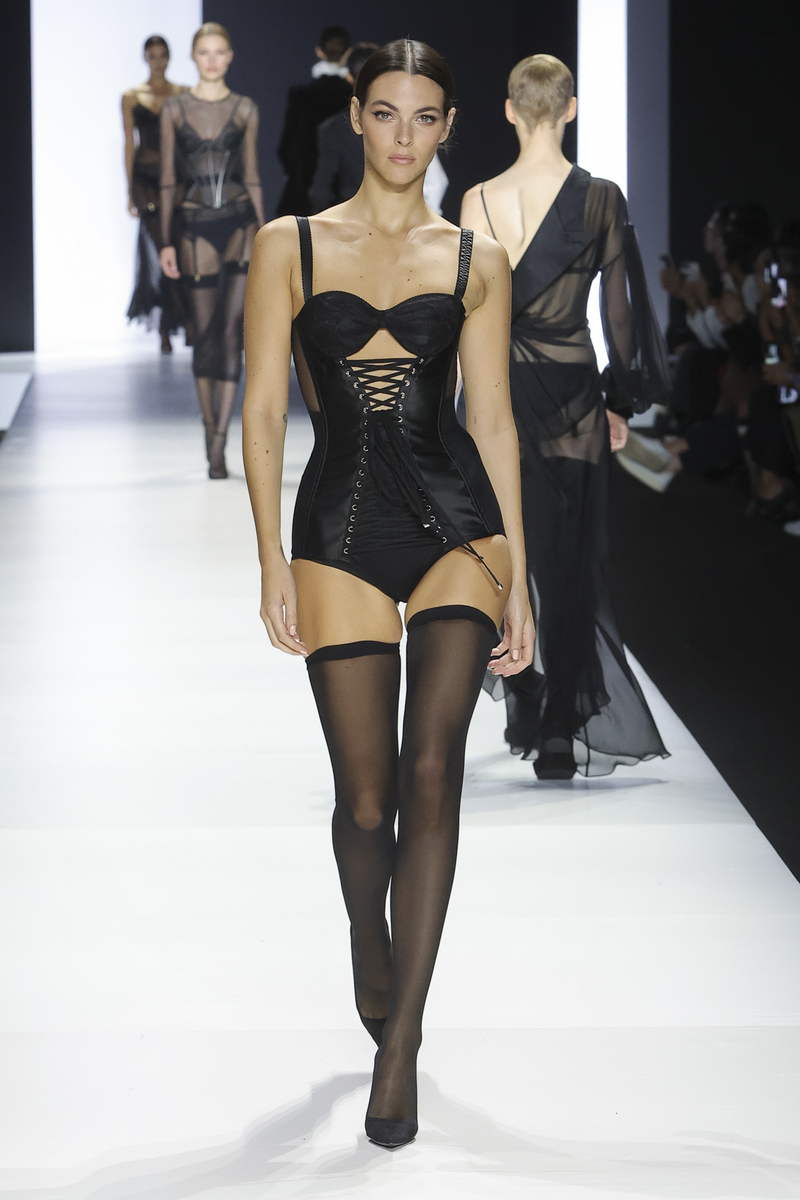 The iconic Dolce Jacket is proposed in three versions – short, medium and long, plus oversized and masculine jackets with pronounced, squared shoulders, sometimes characterized by large lapels.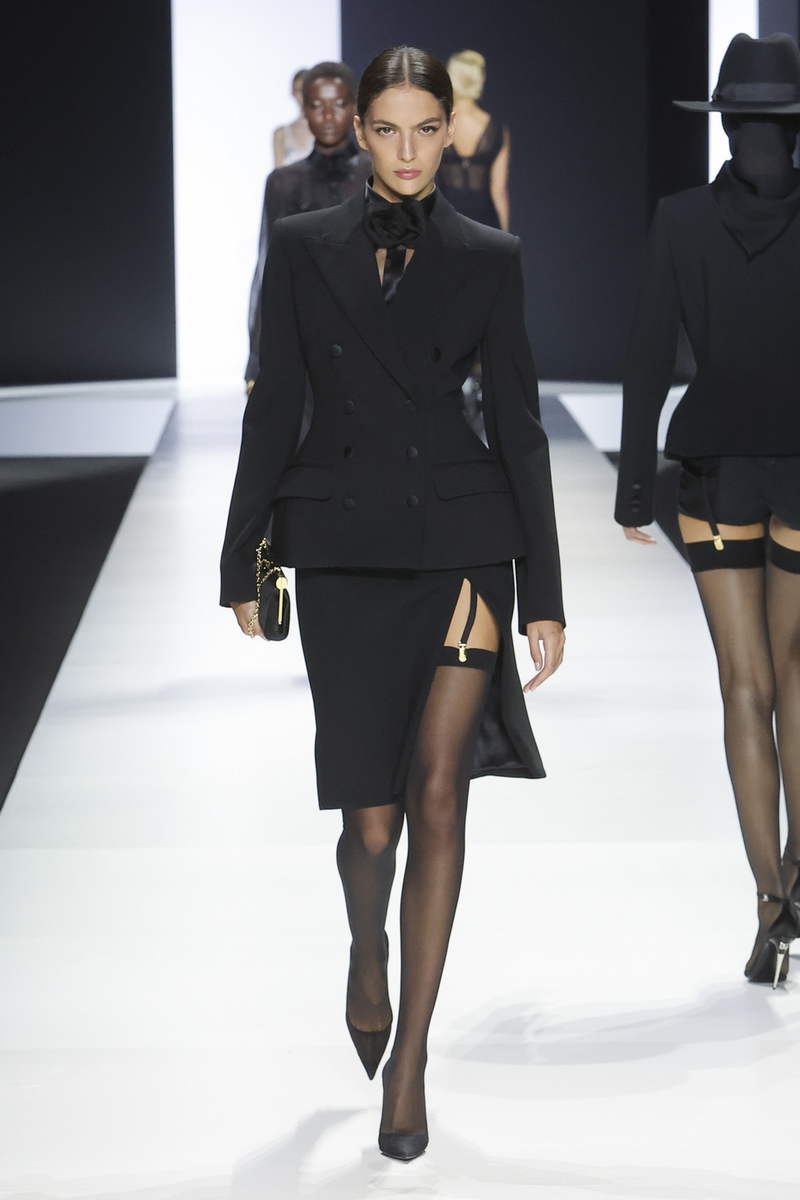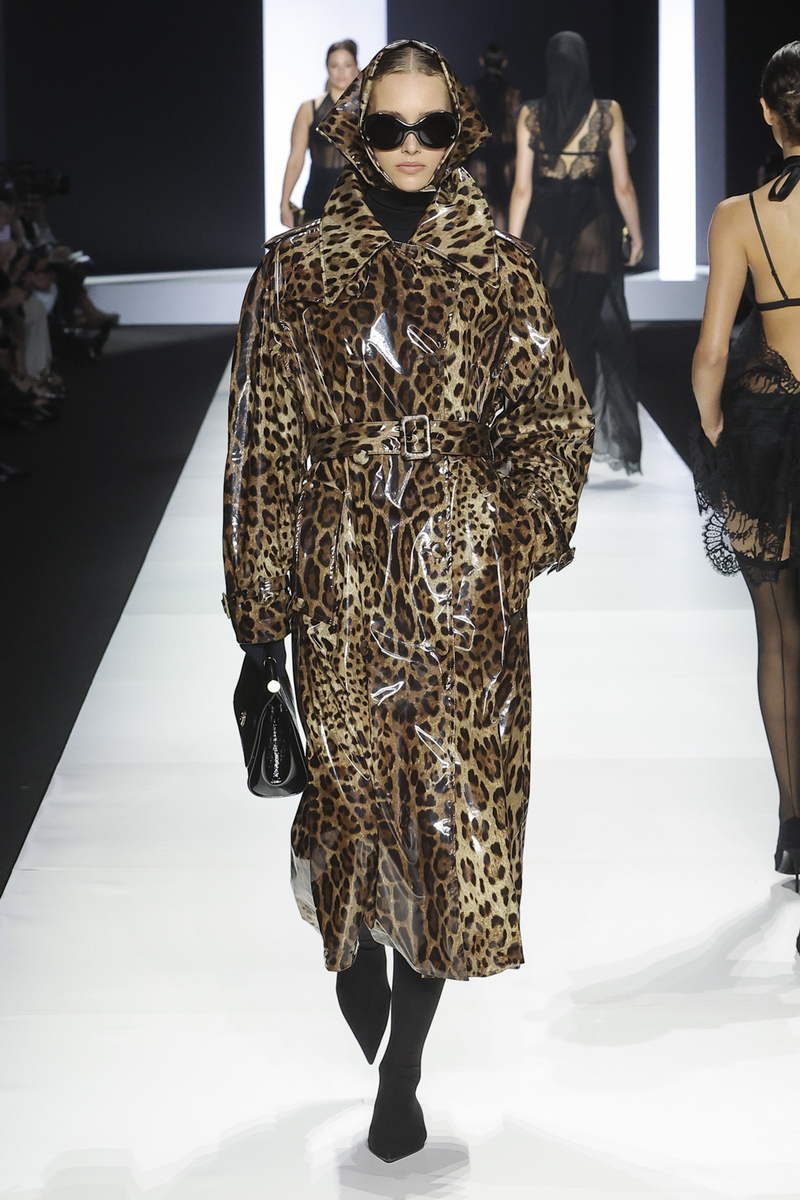 Domenico Dolce and Stefano Gabbana, reinterpreting their canon, investigate and tell once again the different facets of women by creating a new extremely sensual feminine image.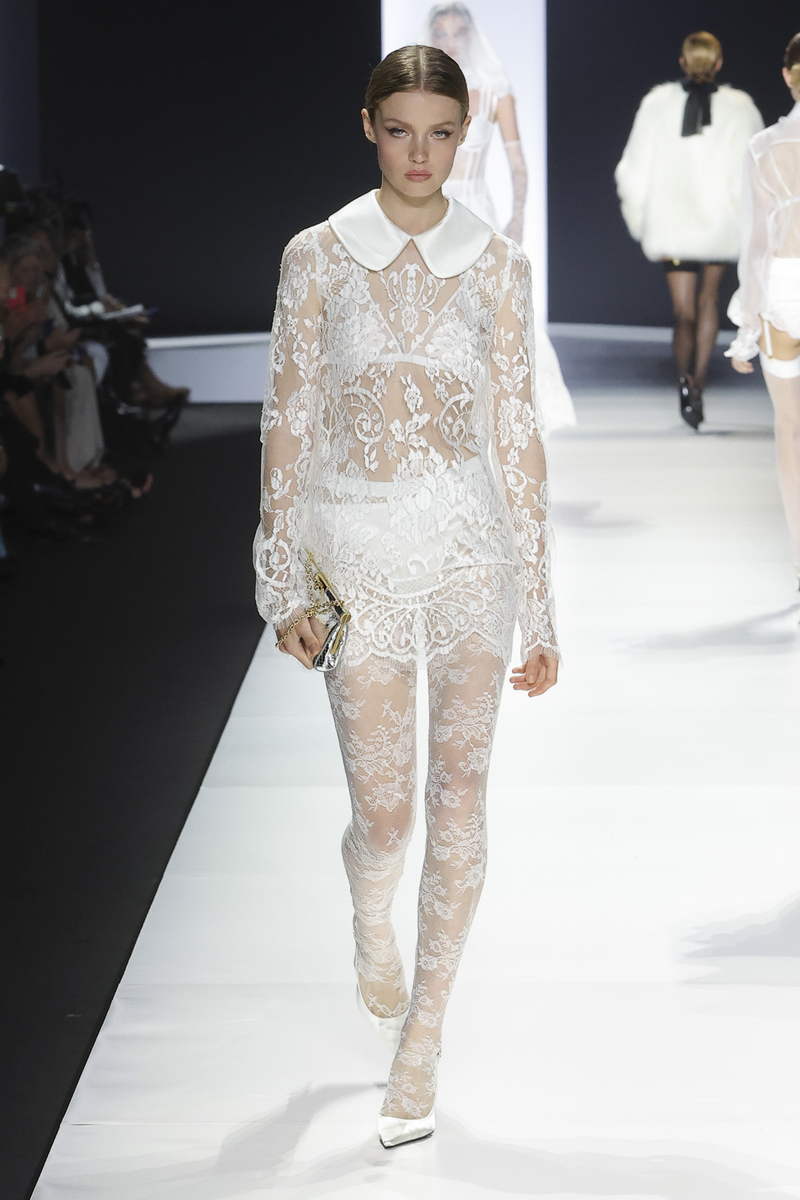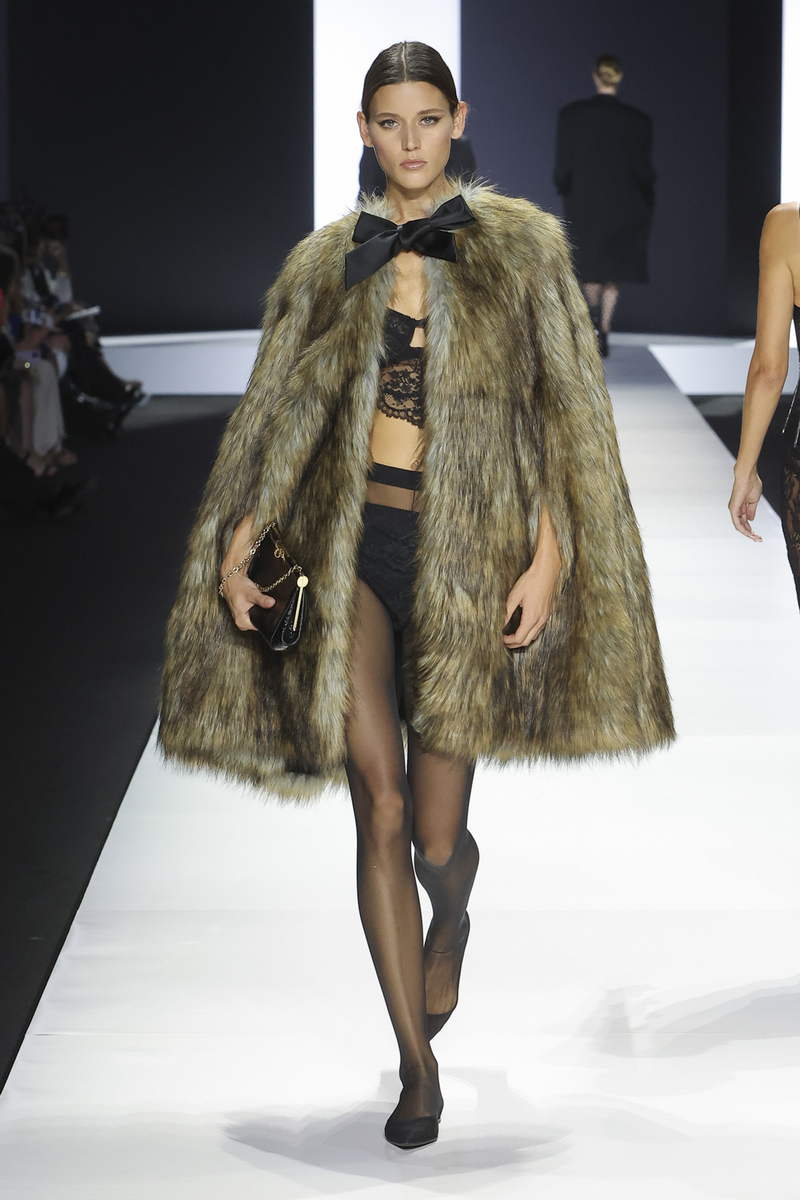 Among the guests present: KYLIE JENNER, MAYA JAMA, ROSIE HUNTINGTON-WHITELEY, ALESSANDRA AMBROSIO, BIANCA BALTI, MICHELE MORRONE, BLANCO, PAOLA & CHIARA, MADISON BEER, LUCY HALE, MAIA MITCHELL, HALLE BAILEY, ALTON MASON, LADY KITTY SPENCER, OLIVIA CULPO, EMILEE LINDNER, MUN KAYON.