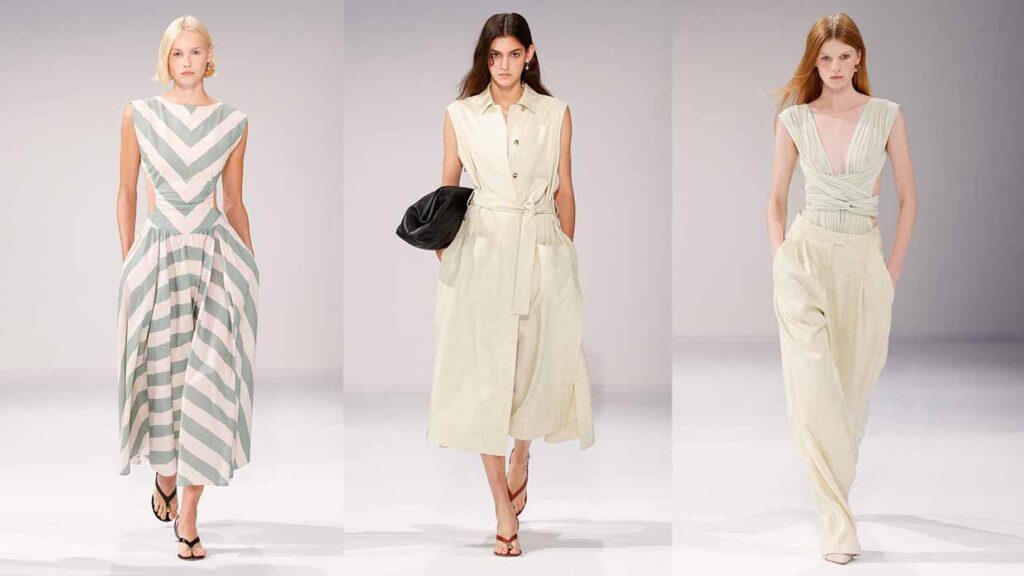 Sophisticated, spontaneous, intelligent… the key adjectives to describe the women Lorenzo Serafini imagined while designing his Spring/Summer 2024 collection for the Philosophy brand.
In line with a creative journey that began a year ago, the Designer unveils a lineup rooted in the desire to create something real and credible. Beauty, elegance, and femininity remain the primary goals, achieved through work that, leaving out a more decorative vein, focuses on design, consistently guided by a skilled and conscious creative hand.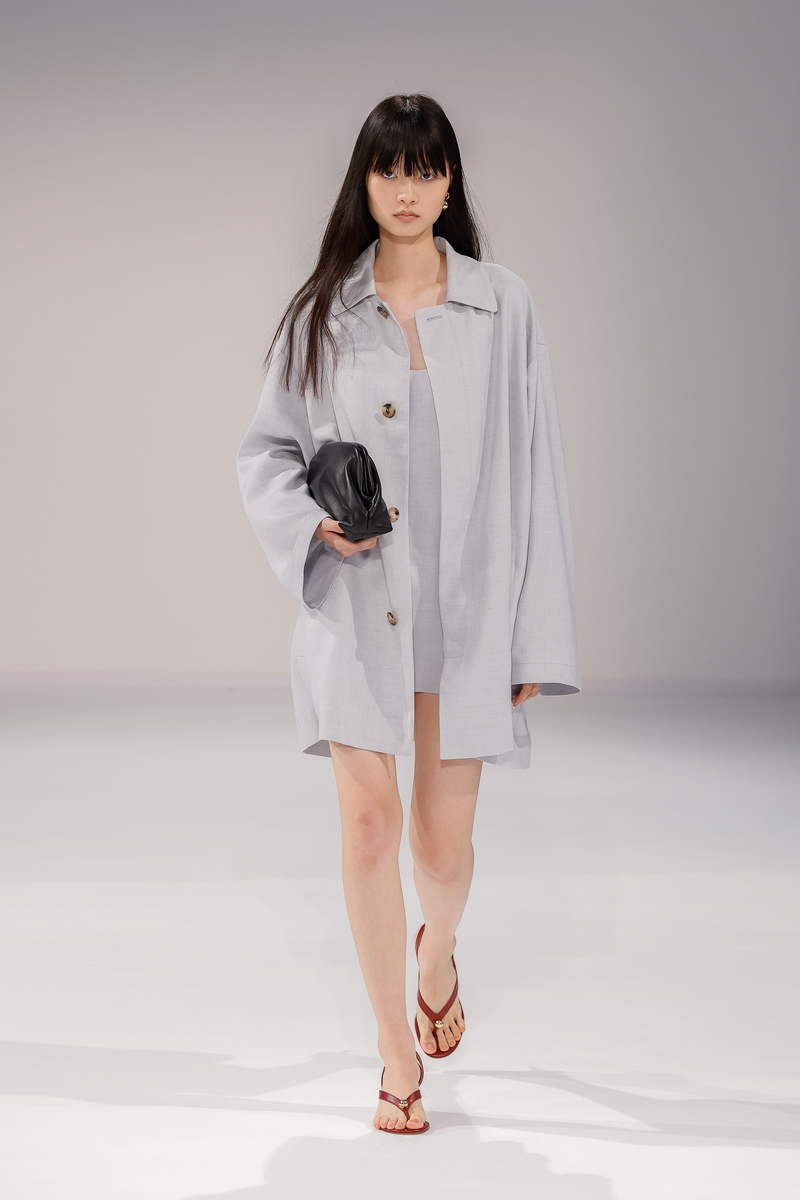 A contemporary version of the female protagonist from the cult movie Basic Instinct, played by Sharon Stone, inspires the strong, direct personalities envisioned by Lorenzo Serafini. When worn, the clothes come to life with grace and naturalness. A harmoniously balanced play of contrasts helps communicate a message of contemporary sophistication and coolness. Essentiality is celebrated consistently, leaving room for imagination and fantasy.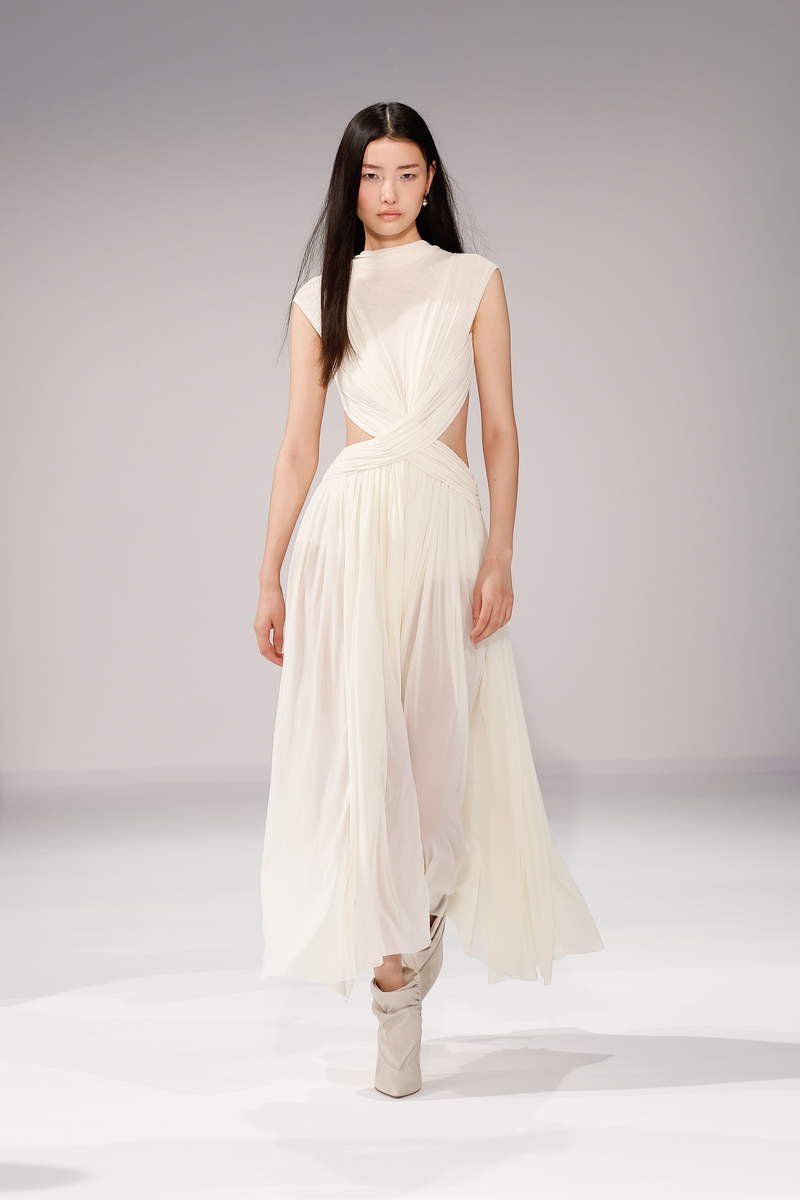 Tailoring is deconstructed and airy. Layering, executed with an ever delicate hand, adds an interesting touch. Women's draped jersey dresses tell of a spontaneous elegance that is never contrived.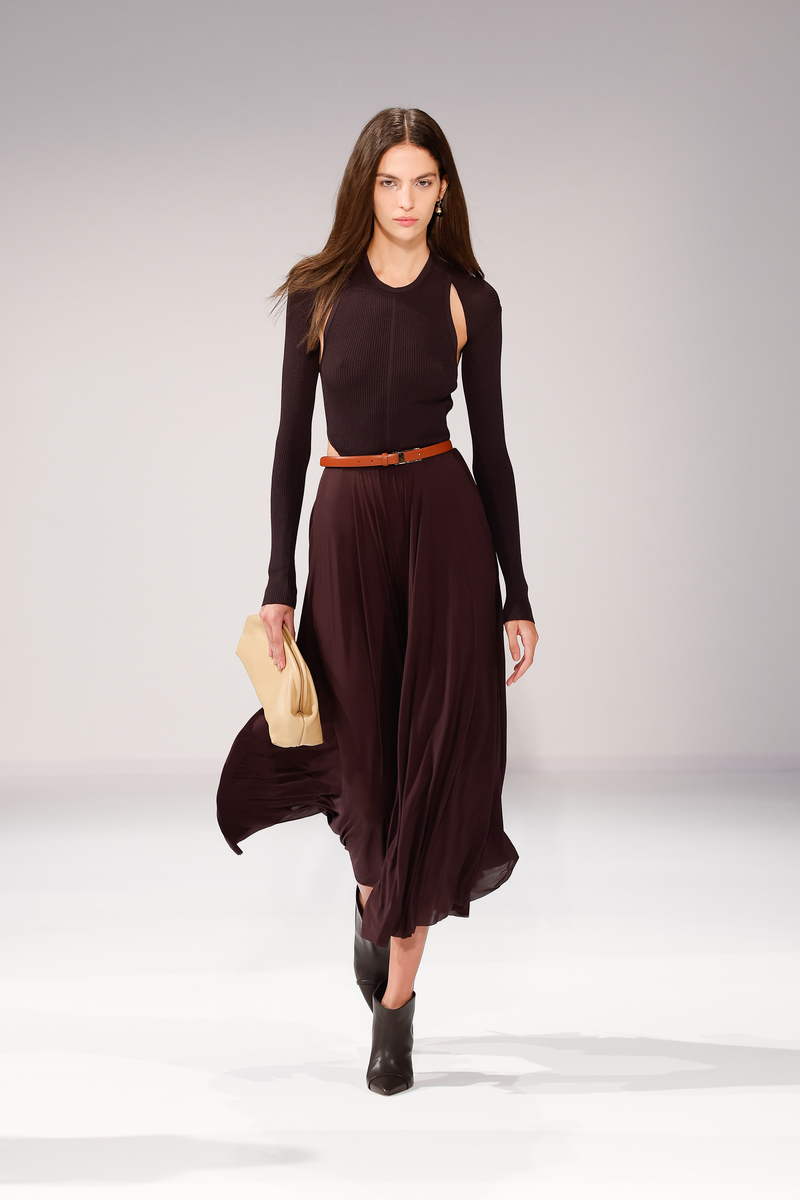 The lightness of the fabrics, including wool voile, cotton and linen canvas, impalpable nylon and cotton poplin, is enhanced by the palette that expresses the Designer's refined and delicate color sensibility.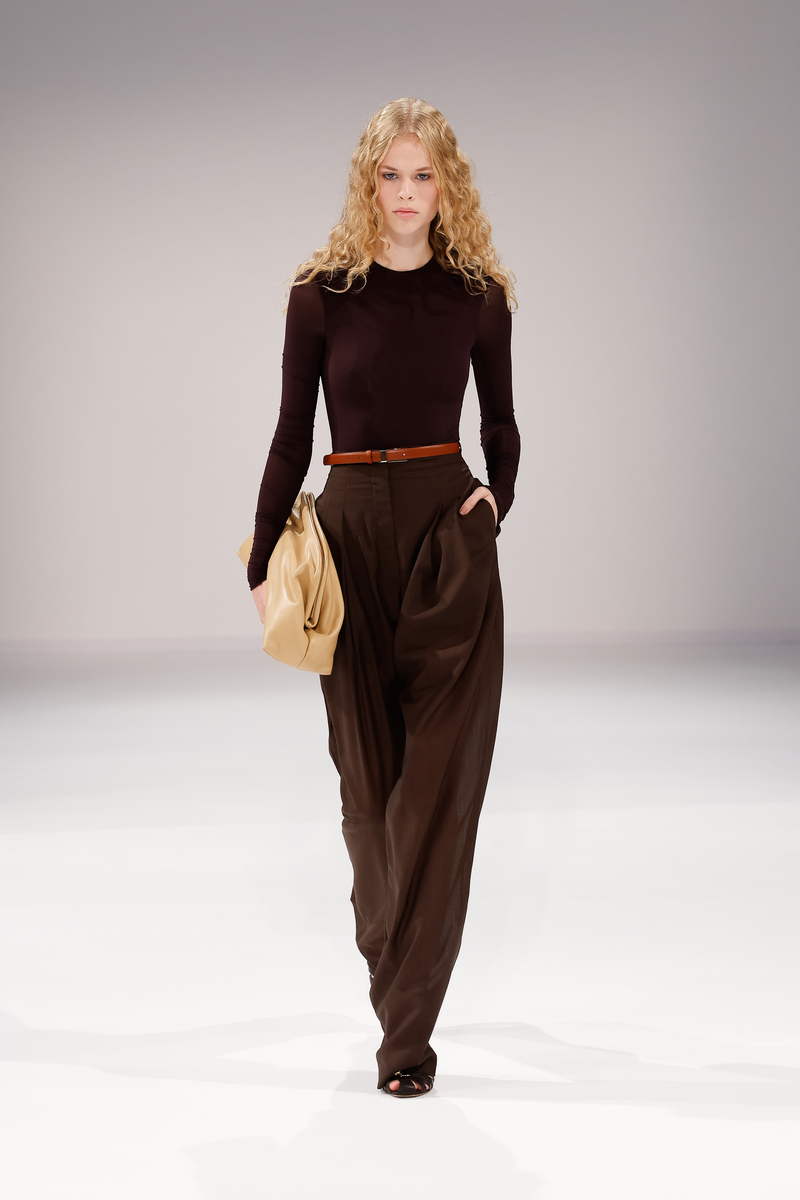 Tones of pistachio, banana and pink alternate with warm, enveloping chocolate tones and graphic touches of black. Finding a place in the collection is a pattern of irregular stripes with a painterly feel that seem to have faded from the sun – memories of an endless summer.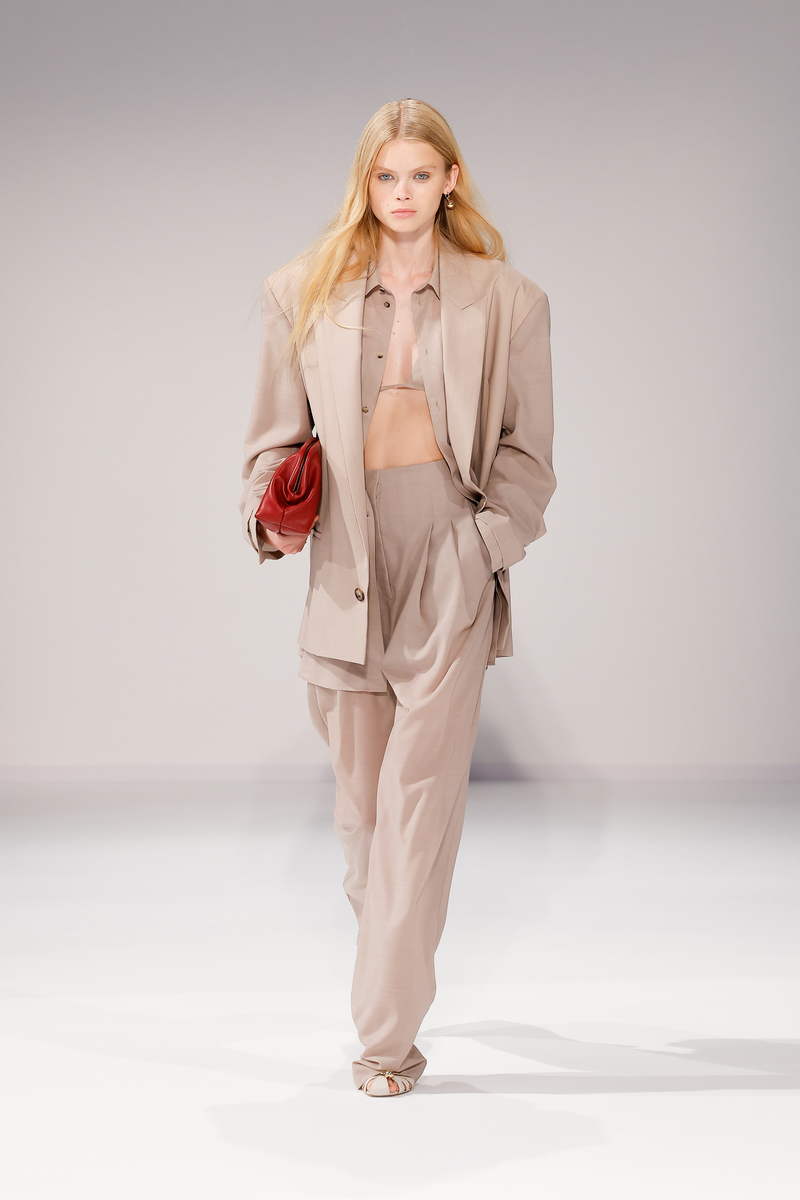 Adding a sophisticated touch to the look, the soft clutches, offered in a small and large version, reveal a retro-inspired design, while the footwear, developed in collaboration with London-based shoe brand Malone Souliers, underscores the spirit of the collection characterized by essential yet seductive femininity.