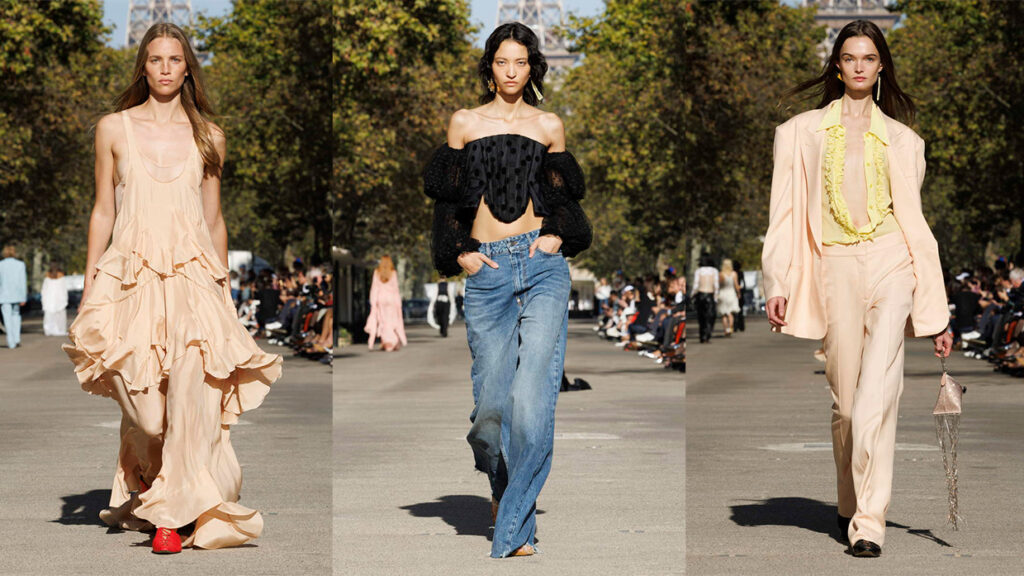 The Summer 2024 collection is a study in family, freedom and fluidity – exploring Stella's roots in music, her parents' relationship and shared wardrobes, and the care for our fellow creatures and Mother Earth they instilled in her.
Black and stone pinstripe tailcoats are styled over ruffled shirts and diamond-encrusted bodysuits. Lead-free crystals adorn hot pants and cummerbunds over iconic Savile Row tailoring, while diamond fringe is dotted across organic cotton wide denim.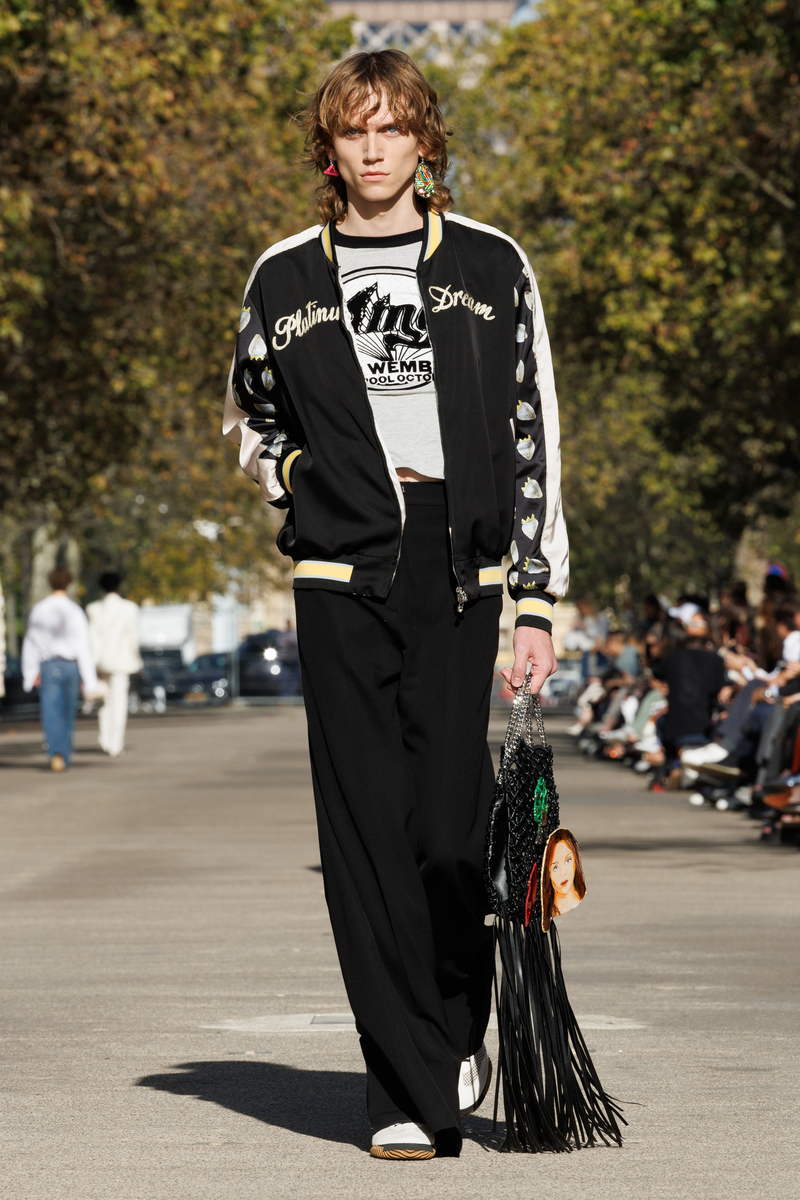 A tuxedo story is told across cropped and corseted tailcoats, first in graphic black and white followed by roomy lurex tailoring in soft mineral blue, peach and ivory canvas. Bibs feature on organic cotton poplin shirting and denim jackets, with matching cummerbund inserts.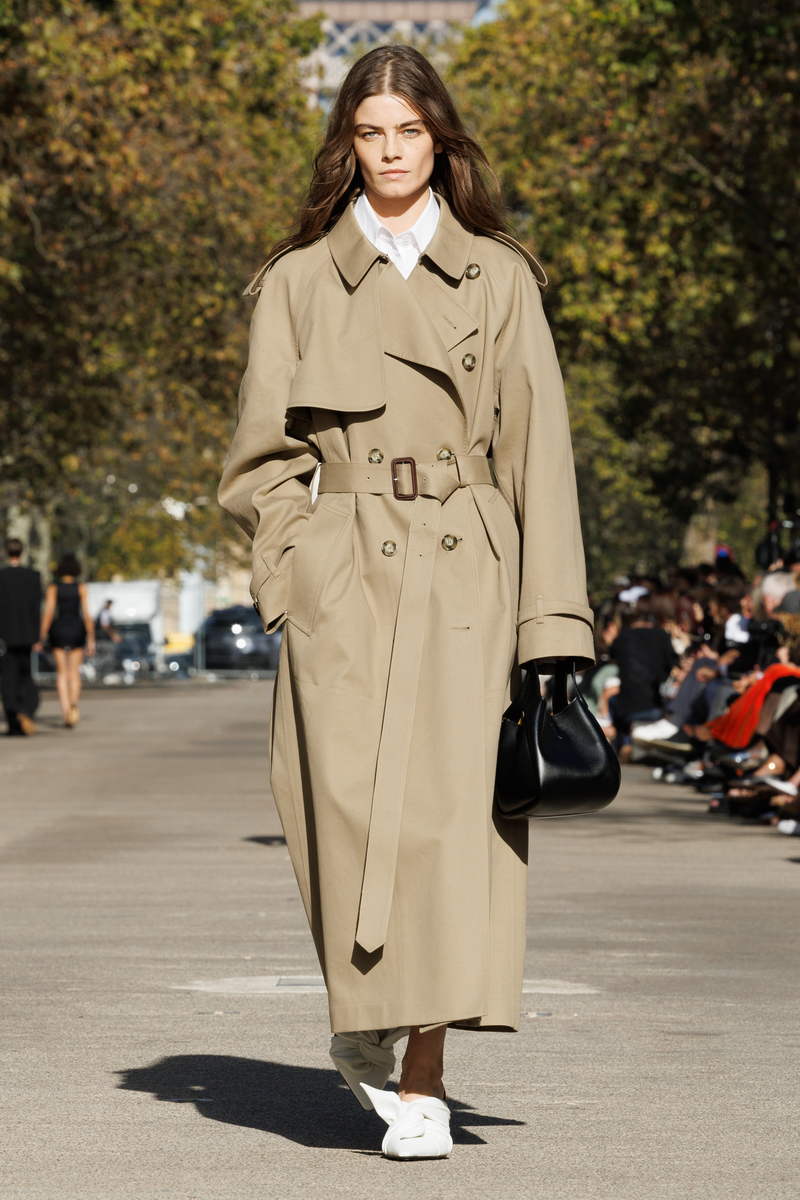 Inspired by Paul and Linda McCartney's life on tour, vintage Wings merch graphics are revisited on organic cotton t-shirts. They sit under a varsity jacket featuring the work of artist Hajime Sorayama, with a limited-edition capsule launching in December 2023. Stage looks are reinterpreted as metallic brocade tailoring, alongside black and crystal-encrusted waistcoats styled over poplin ruffled shirting.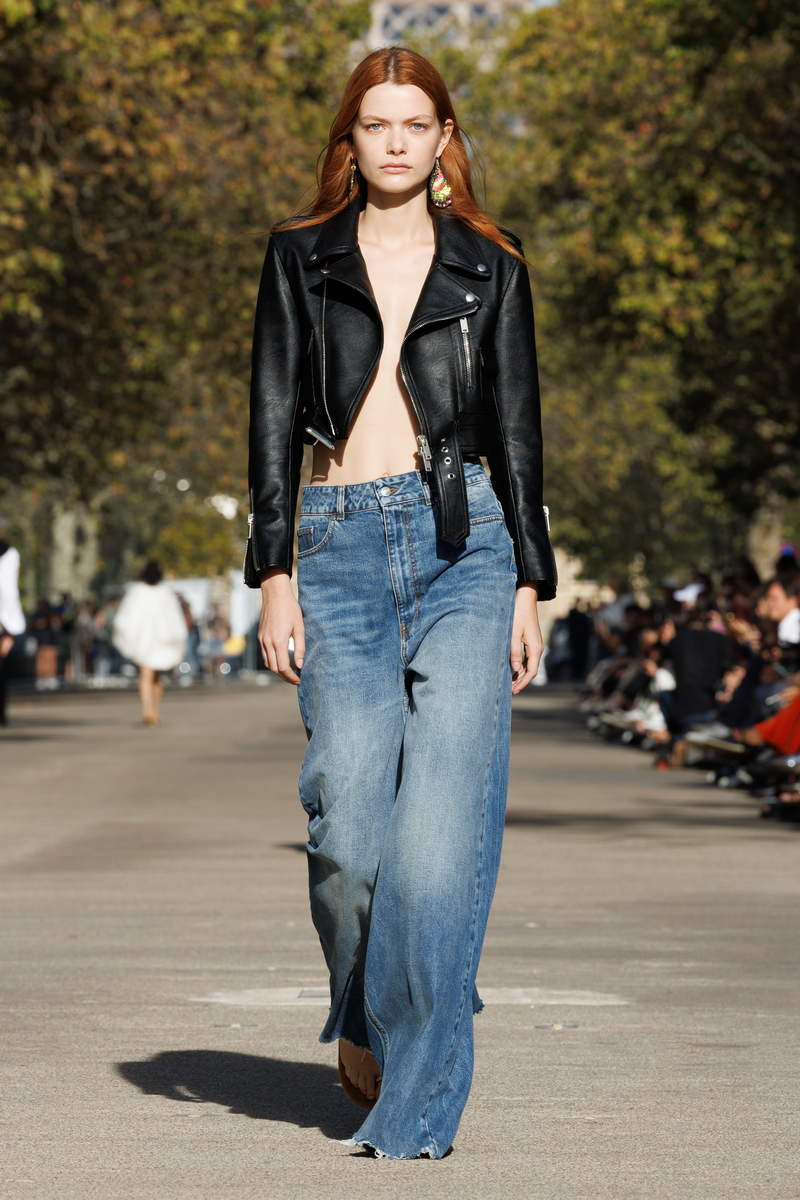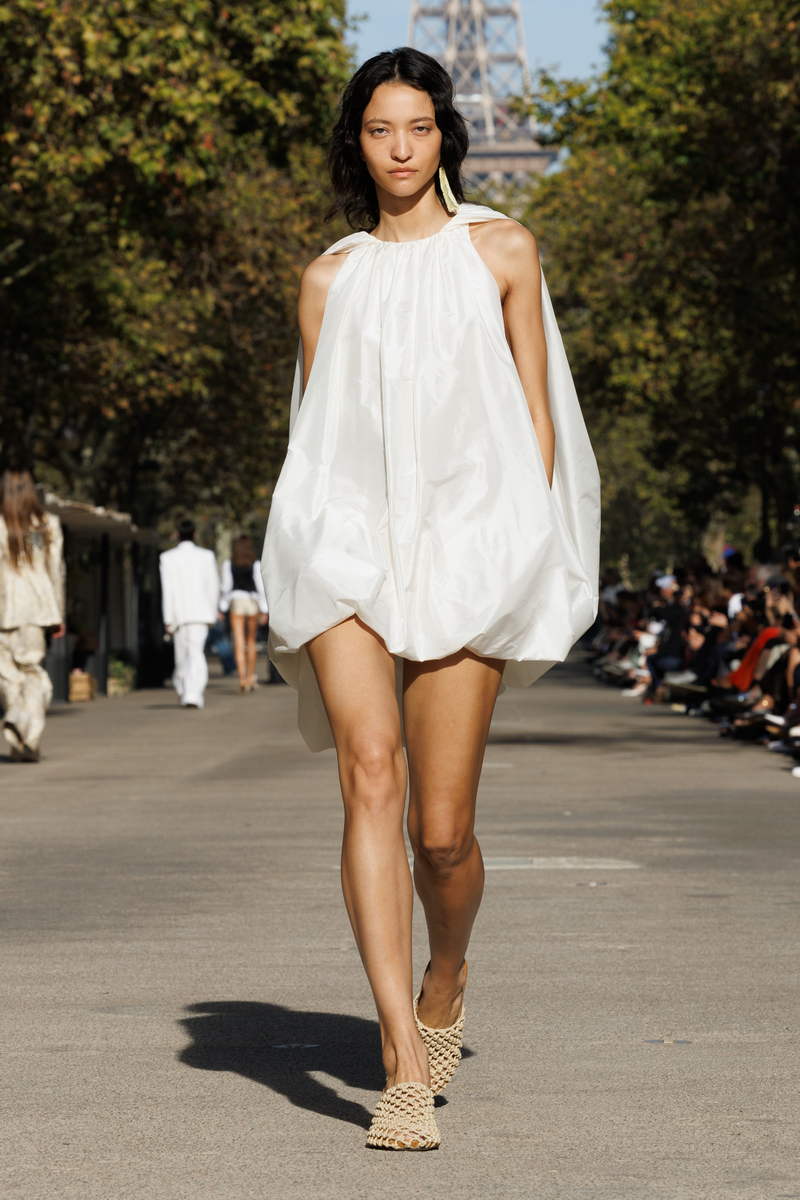 Silhouette is focal, with balloon shapes on gowns, mini-dresses and bomber jackets in NONA Source repurposed silk taffetas and forest-friendly viscose satins. Whimsical polka dots appear throughout, featured on floor-length wrap dresses, asymmetric mini dresses and ruffle-skirted dresses in chiffon. Bugle beads embellishments decorate nude forest-friendly viscose satin bustier dresses and mint green organic silk crepe mini dresses, as well as the busts of off-the-shoulder maxi dresses in black taffeta. Iconic Stella painted florals bloom on draped forest-friendly viscose maxi and asymmetric mini dresses.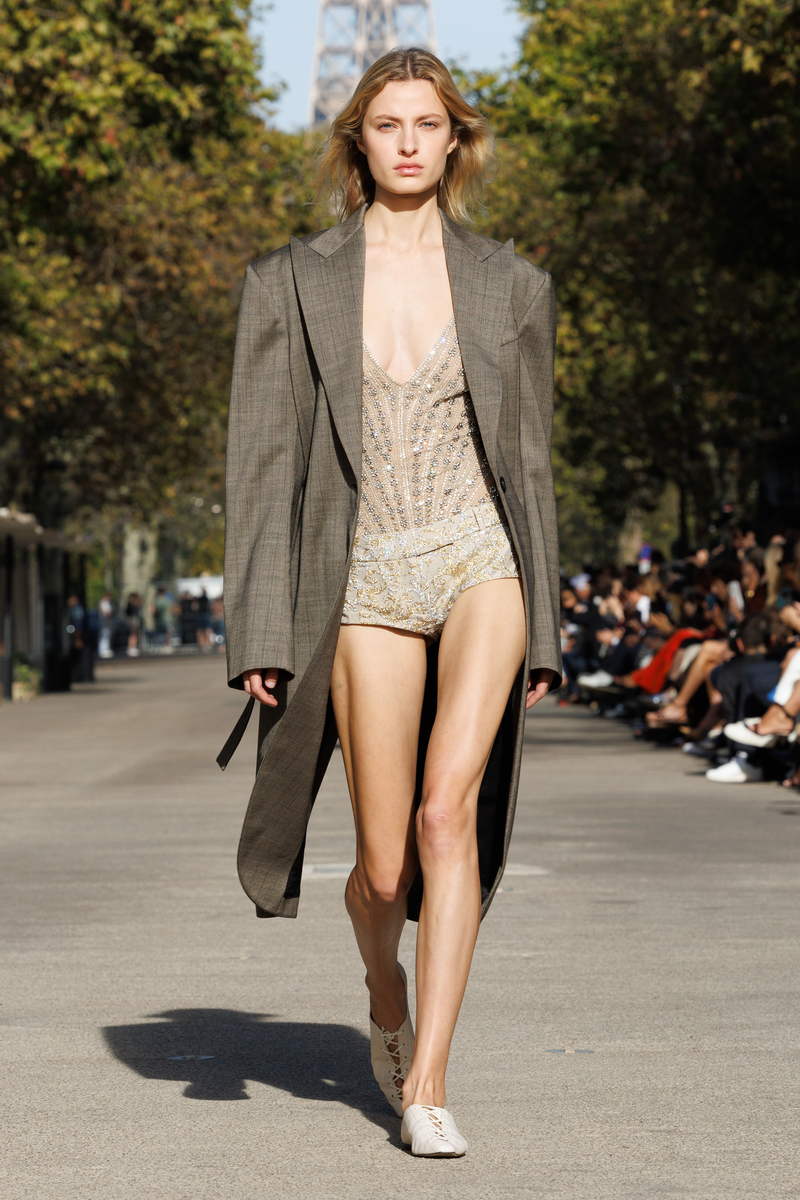 Proportions shift with cropped and maxi biker jackets in a vegan alternative to animal leather, alongside voluminous and fitted cotton canvas olive trench coats. Archival Stella corsets inform lacing across denim, hot pants and trousers in Alter Mat. Lightweight waffle knit tops and reference underpinnings, with fabric and delicate hand-crocheted trimmings. Strapless gowns cut from a body-revealing tulle with appliqué florals are made from deadstock fabrics, while white flapper dresses are crafted from parachute organic silk. The collection finishes with ballooning ruffles on floor-length maxi dresses playing with polka dot transparency and opacity in soft canary yellow, mint and nude organic silk crepe. Evening editions are cut from black forest-friendly viscose satin, bursting with bubble volumes at the sleeves.