The body, representative of freedom; the female body, emblematic of emancipation. The Valentino École collection by Creative Director Pierpaolo Piccioli serves to highlight the body, in a celebration of femininity and humanity. A reflection of an ideology, an expression of intimacy and individuality, the result conveys a fundamentally feminist aim – independence of the body from the male gaze or societal expectation, an agency. Comfort in one's own skin.
Nakedness is presented as a natural state, rather than a means of provocation – an assertion of the liberation at the core of creation. Fashion is made to clothe the body, yet here it enters into a rapport, an essential exchange between the garment and the woman within, aiming to transform our perceptions of the nude. Eschewing notions of sexuality and exploding cliches of glamour, the collection explores a personal sensuality, a vital interrelationship of cloth and body.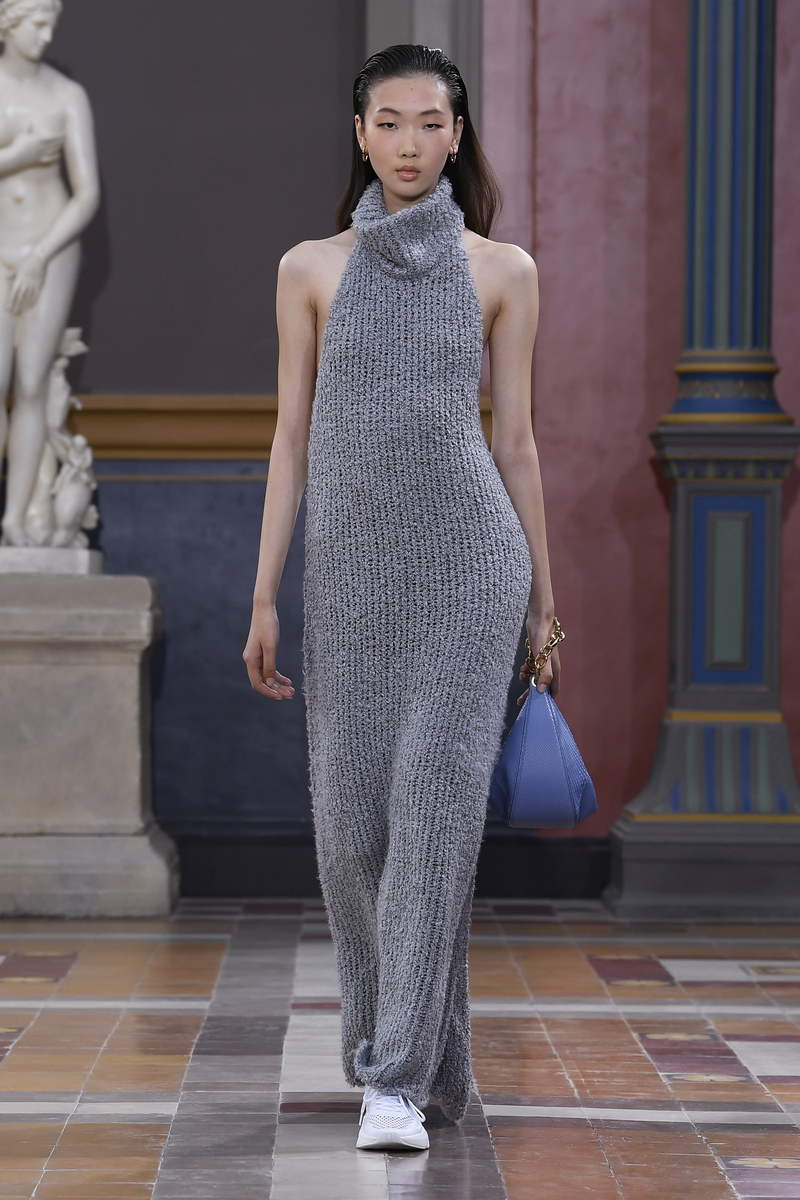 Skin itself becomes a fabric – skirts are abbreviated, both revelatory and permitting dynamic movement, while bold cuts open windows onto the body, allowing form to be reconsidered. A new technique, named by Valentino, Altorilievo (High Relief), sculpts fabric into apparently seamless three-dimensions, creating naturalistic forms – Baroque foliage, fruit, flowers and animals – that frame the naked body, our natural state. More naked than clothed, this technique is a form of honoring the woman – built around the body, she becomes an active participant in its design. Elaborate yet simple, the decoration creates structure, their silhouettes entirely determined by the body- here simultaneously clothed and unclothed. Prints executed in grisaille echo these forms, fabric sliced away to reveal flesh.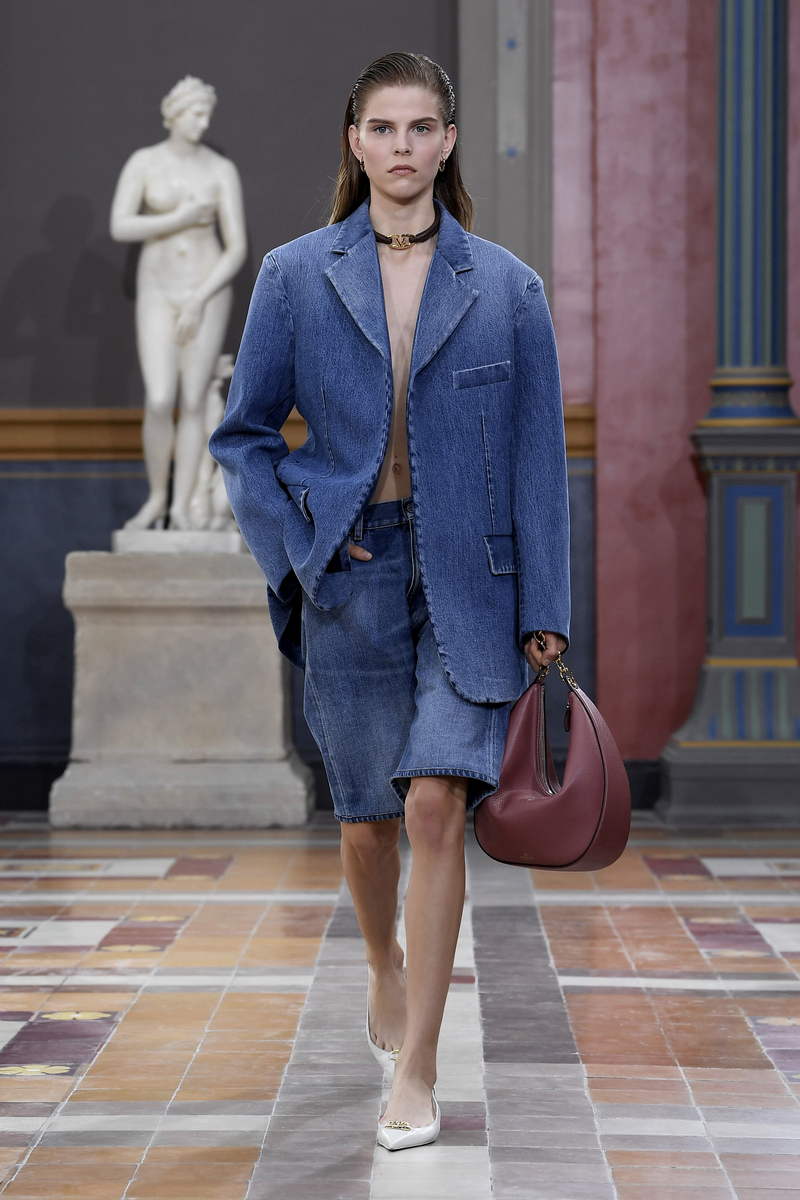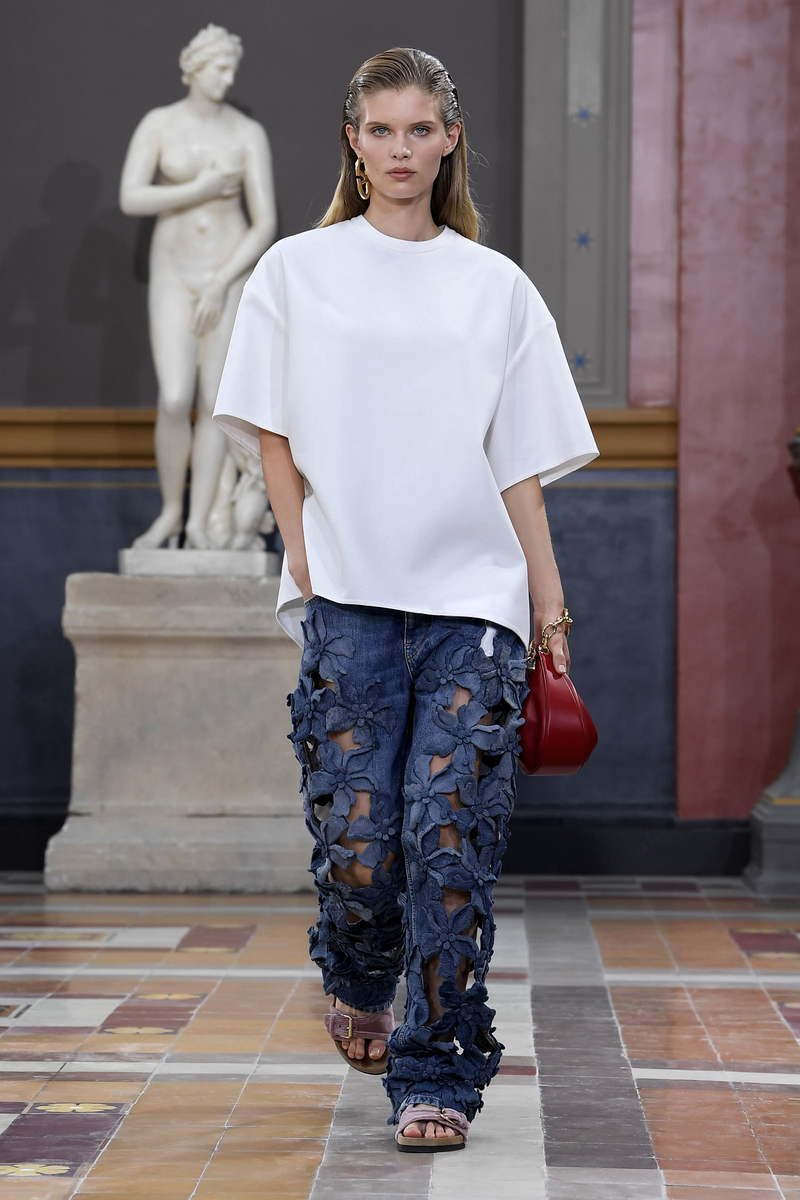 Simplicity- t-shirt, shirt, jeans, honest garments marked by their direct engagement with the body. Tailoring is proposed in cotton poplin, its hand and structure softened, a reflection of feminine curves. There is a gentleness, a tenderness and care. T-shirts can become precious, proposed in silk, elongated and draped in evening gowns, preciously embroidered. Linen and raw silk excite the touch, in an innately personal dynamic- for the woman wearing them, alone.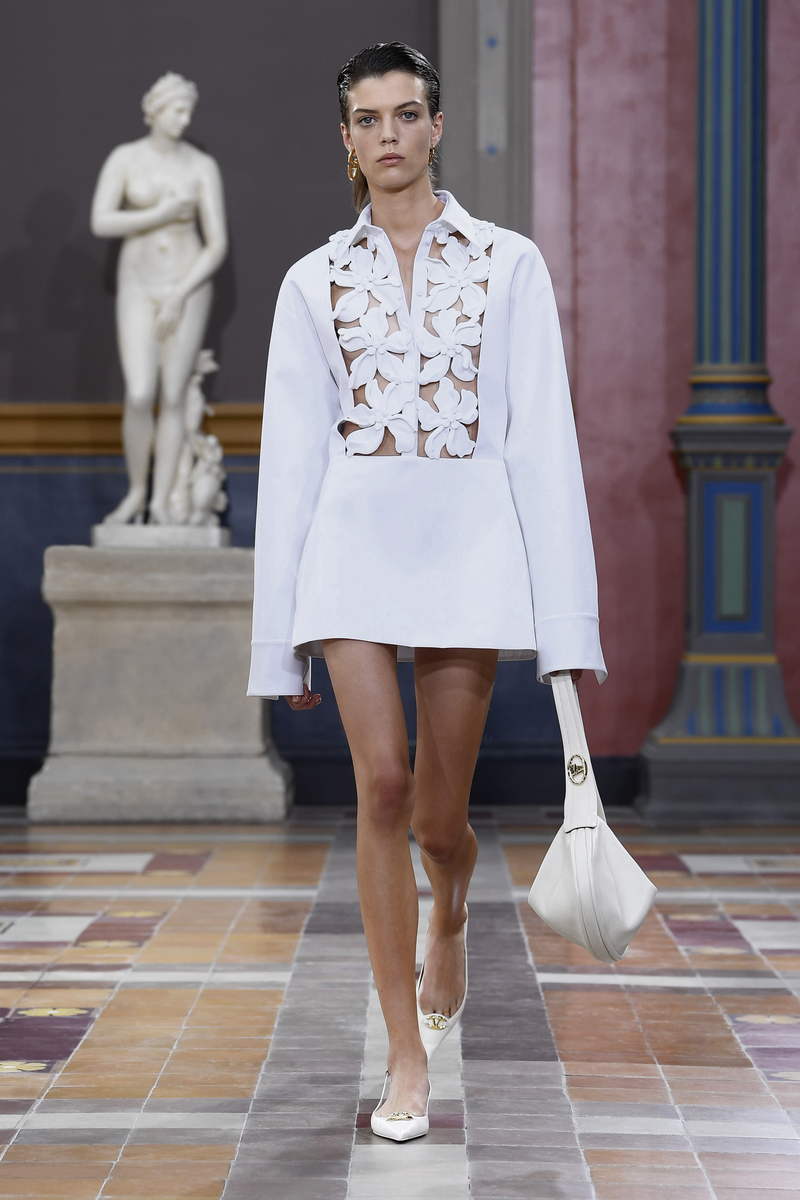 Accessories underscore the relationship between fashion and a woman, her freedom: shoes are low, grounded, engaged with the body and facilitating movement. The Valentino Garavani VLogo Moon bag, supple and malleable, molds itself to the form of the body, the elliptical 'V' chain wrapping the wrist, fusing woman and garment. It is offered in double calf, pliant and relaxed.