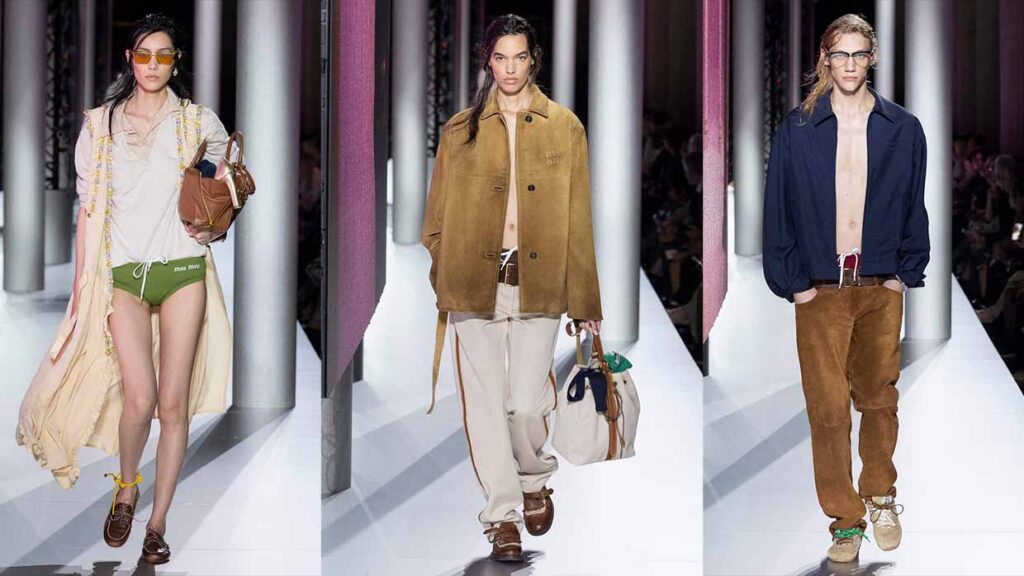 Moments of beauty, touches of history, pieces of life. The Spring/Summer 2024 Miu Miu collection by Miuccia Prada explores a rationale of beauty today – exploding, redressing. In an ever-changing world, beauty must echo the complexity of our era: this collection is a search for a reflective definition, a reactive address of beauty for modern times. Instead of rigid paradigms, there is a radical expansion, a rich plurality. Not beauty, but beauties, an embracing of unique characters, the joy of life.
Traces of living mark the clothes – washing, distressing, marked suedes and leathers, an exaggeration of the passage of time expressive of the notion of prior use, of existing love. Prototypical ideas of clothing hold significance.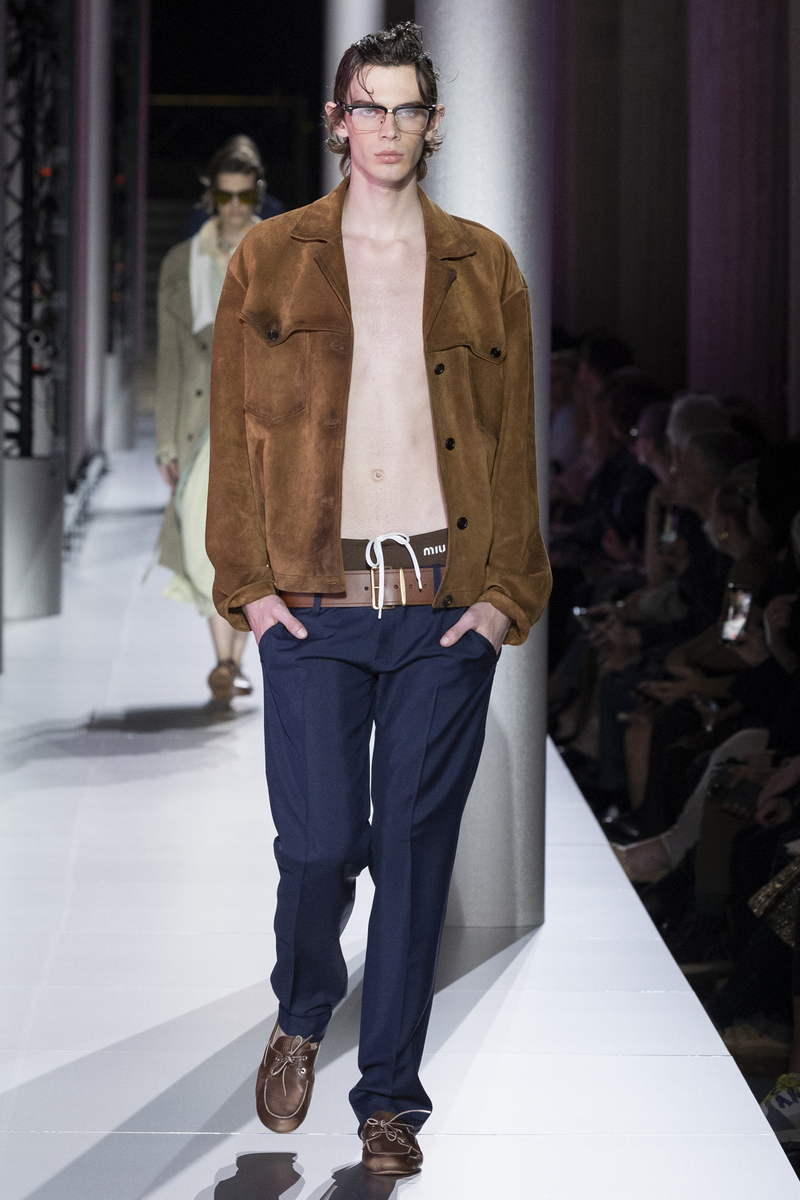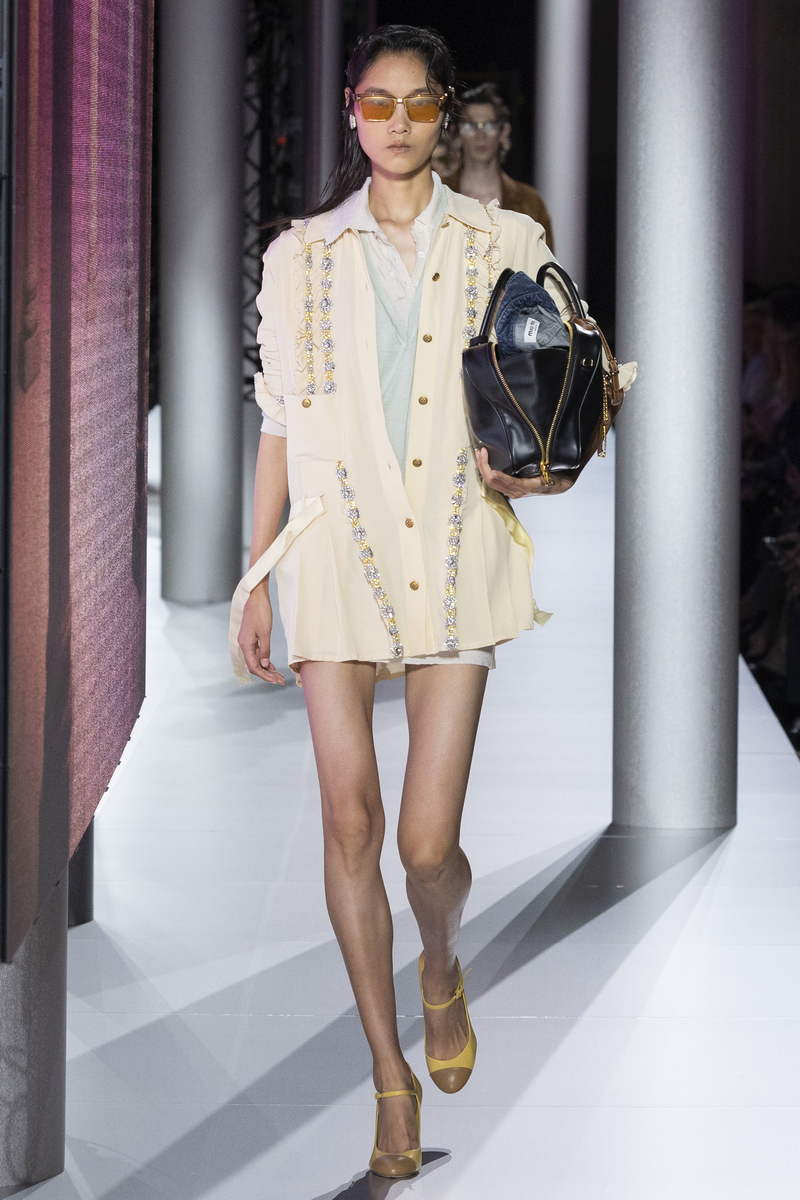 Swimwear, sportswear, evening wear. Men's bathing slips, kid-mohair tailoring, antique underwear, New Balance 530, Church's Shanghai, elegant dresses in embroideries and brocades. The notion of meaningful design is expressed through a connection with intention, with objective and benefit. Garments devised for specific purpose, functions and events are here remixed in unanticipated combinations – a maillot de bain with a cocktail dress, a petticoat with a blazer.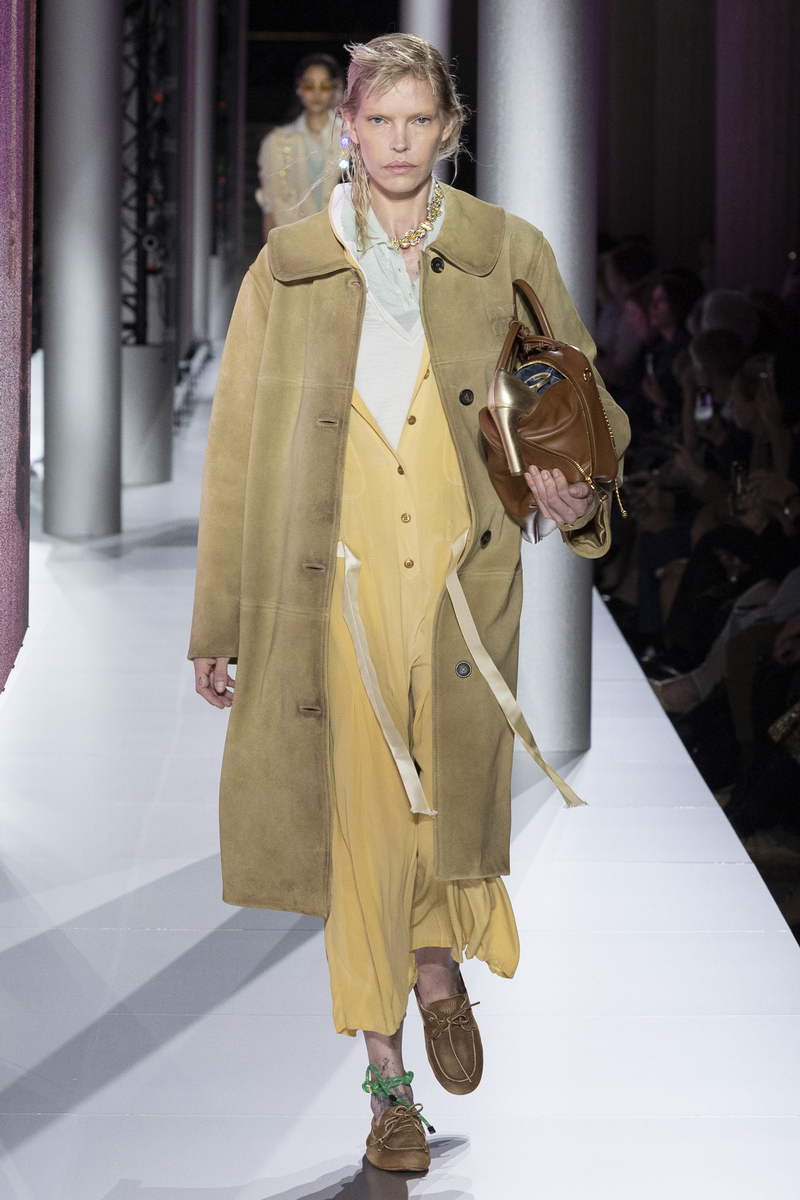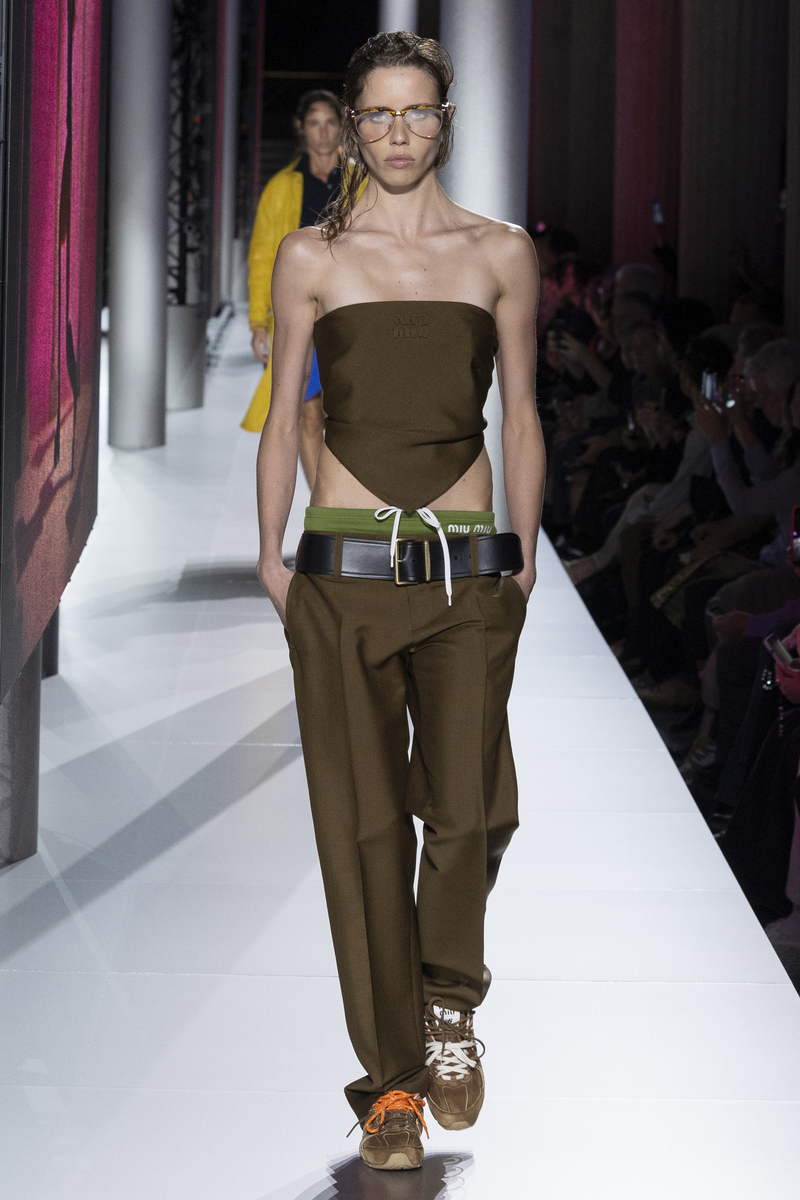 The character cast included Eddy Aldridge, May Andersen, Mame Bineta Sane, Petra Collins, Rosemary Ferguson, Amelia Gray Hamlin, Gigi Hadid, Troye Sivan, Liu Wen, Karolin Wolter and Cailee Spaeny who closed the show.