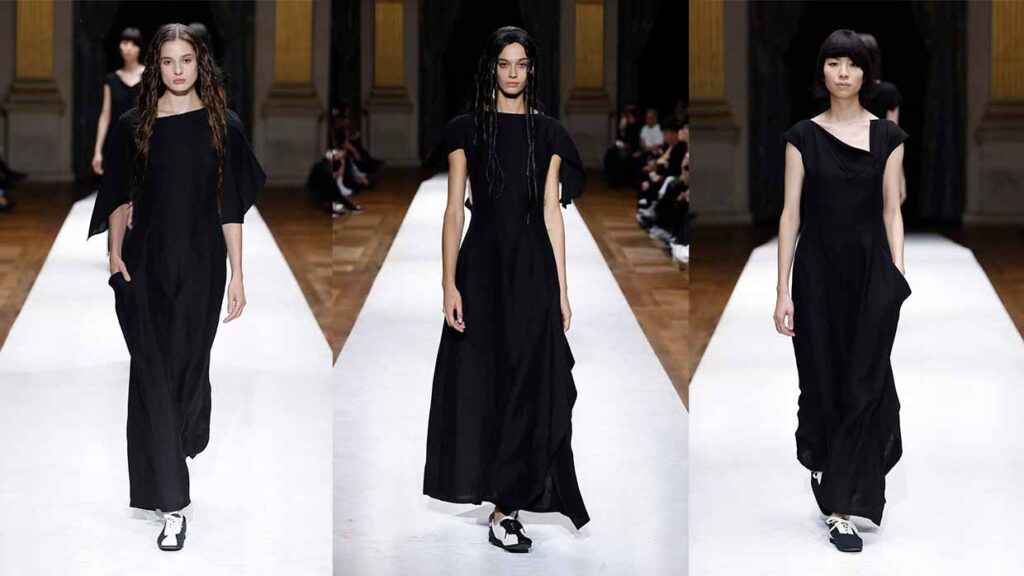 Once again Yohji Yamamoto has captivated the audience with his Spring Summer 2024 collection. The setting was familiar to regular show-goers: an evening show at the luxurious Hotel de Ville in Paris, complete with a long raised white runway and models gracefully strutting at a glacial pace. As expected, the designer stayed true to his signature formula of an all-black color palette, proving that he still has nothing to prove after four decades in the fashion industry.
His latest collection featured glimpses of his iconic designs, such as the little black jacket, front-buttoned evening dress, and sculptural volumes. However, there were also unexpected elements, like playful polka dots, adding a touch of whimsy to the otherwise serious and monochromatic collection.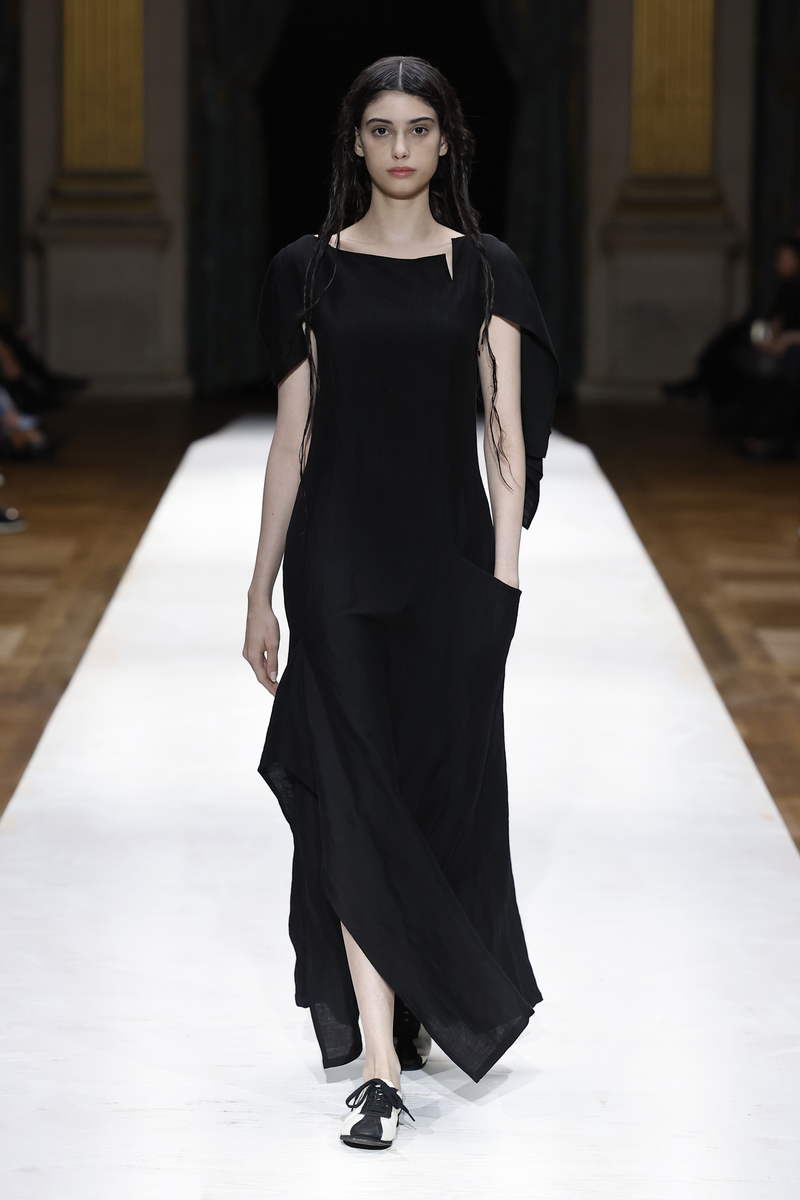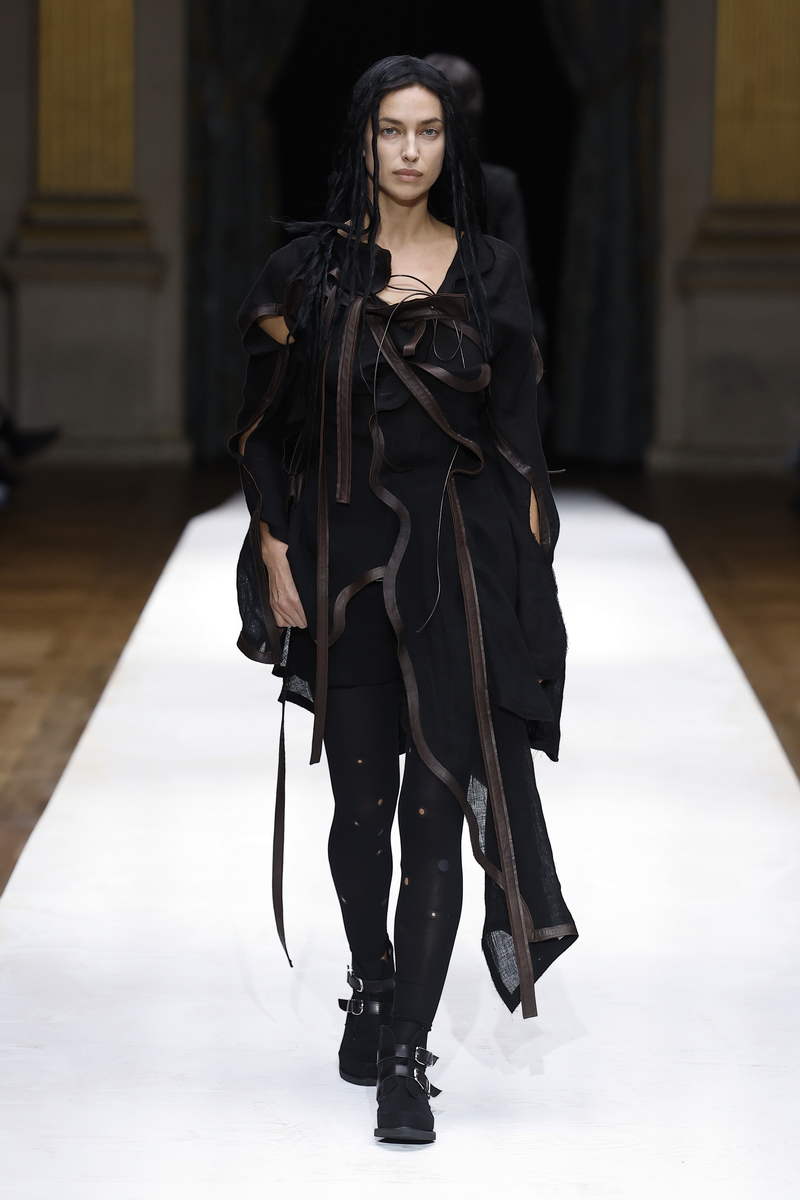 With his precise and exacting palette, Yamamoto delivered a sensual and rebellious collection that stayed true to his classical references and tailoring traditions. One of the highlights of the show was Yamamoto's skillful deconstruction and reassembly of looks, creating fresh and innovative proposals. From demure skirt suits to sensual black gowns, each piece had its own unique twist. The collection also featured tailored jackets with peak shoulders, heart-shaped chain belts, and cinched waists, adding further interest and dimension.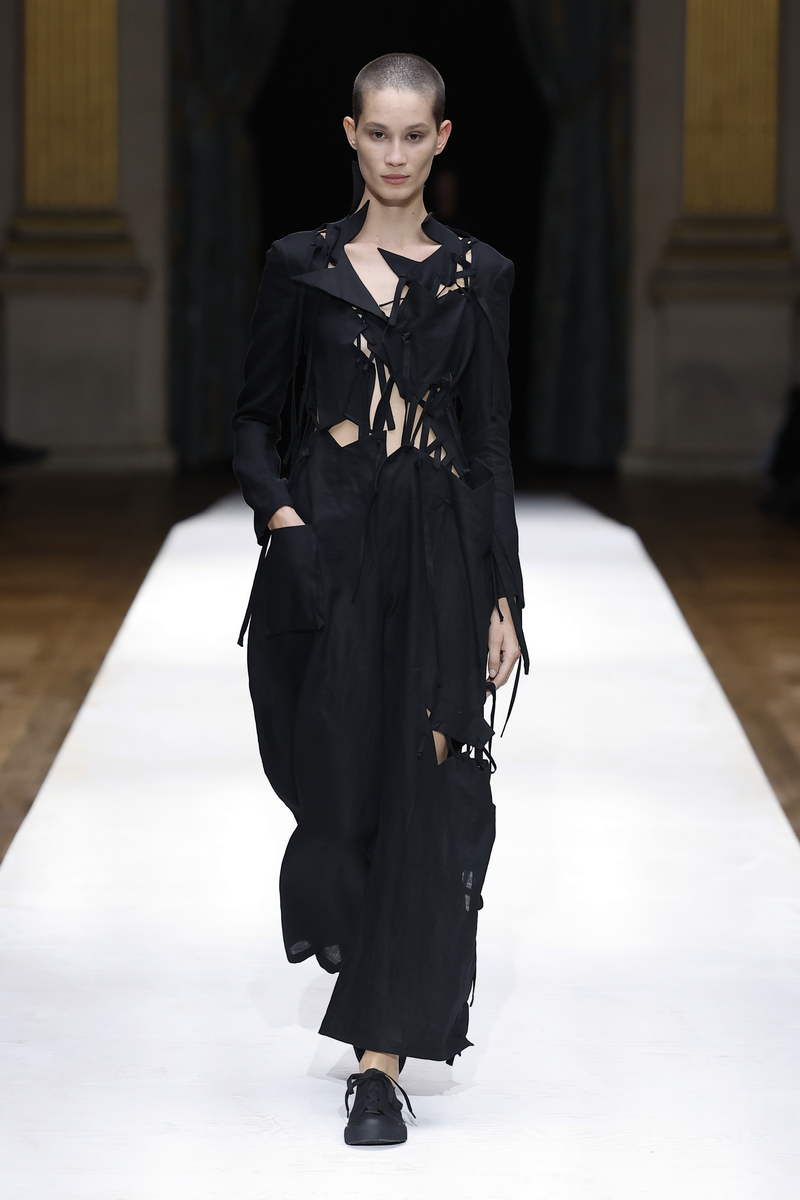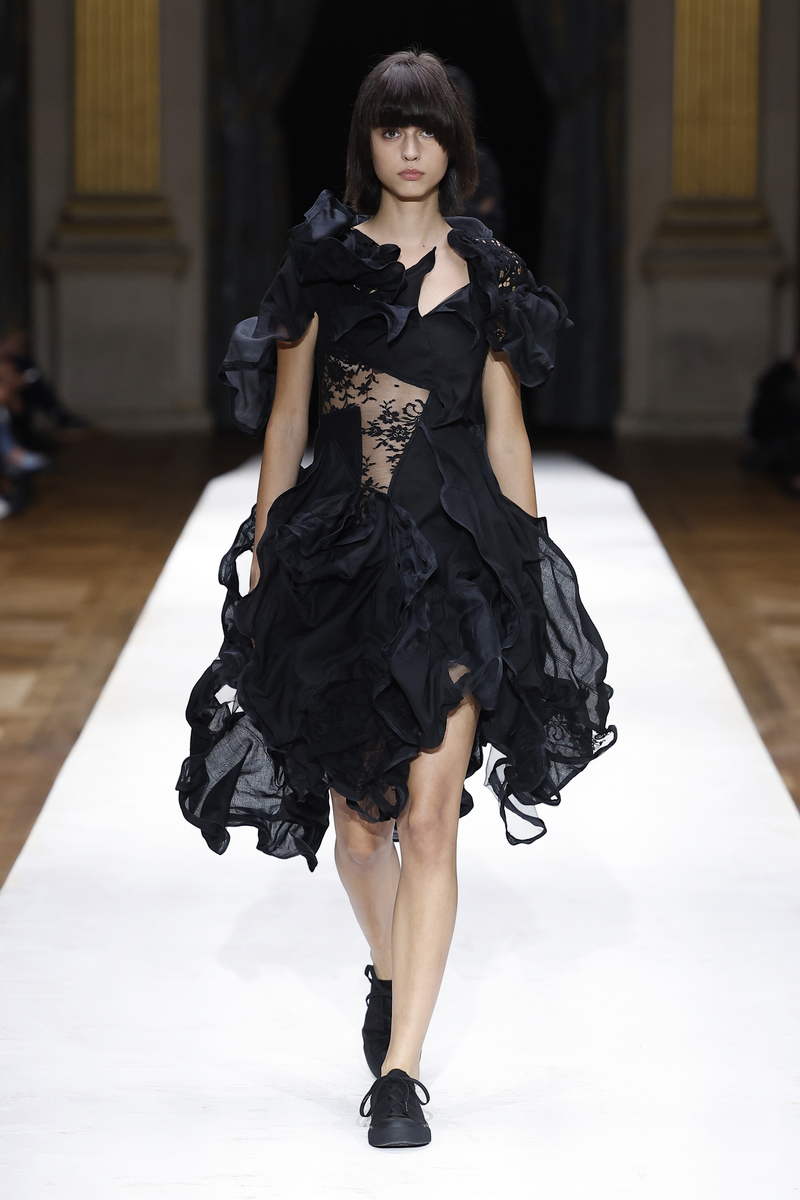 Standout pieces, such as a diaphanous skirt suit with a sheer double-breasted jacket adorned with painterly polka dots, perfectly captured the designer's femininity and practicality amidst an otherwise abstract collection.