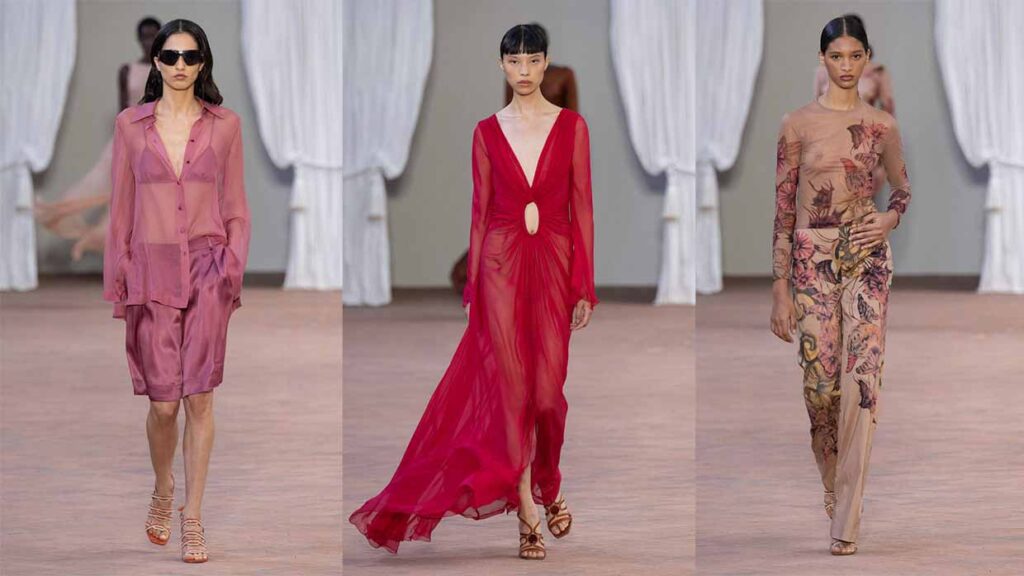 With the lightness that was typical of him, Paul Klee described the activity of drawing as taking a line for a walk. Lightness has always been part of the language of Alberta Ferretti, who this season continues the dialogue with women, the real driving force behind all her work, taking a whole series of lines on a trip: stripes, ribbons, nets, carvings.
As always, it is a journey made up of impalpable balances and contrasts, purposeful and delicate, subtle but incisive. The collection has a double soul: on the one hand concrete and pragmatic, on the other delicate and dreamy, in both cases present and seductive.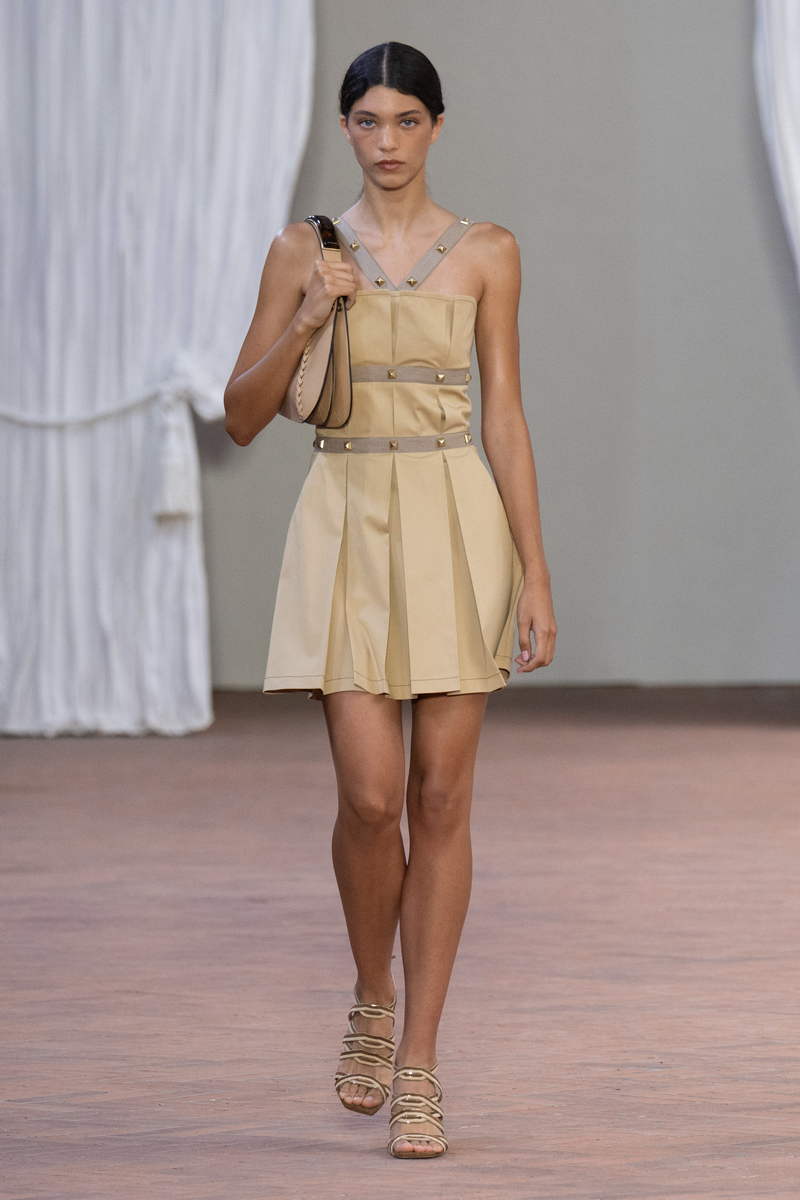 The journey begins with a series of shirts and pants in cool cottons enhanced by the rhythm of bold stripes on azure backgrounds. They are accompanied by tailored suits with wide-legged pants and constructed jackets. The silhouette is fluid and vertical, very short or very long, with no half measures. The pockets are both decorative and functional elements, placed on the hips like peplums or belts. This precision with its soft masculine flair soon gives way to drapes and the impalpable lightness that Alberta Ferretti has made her very own signature.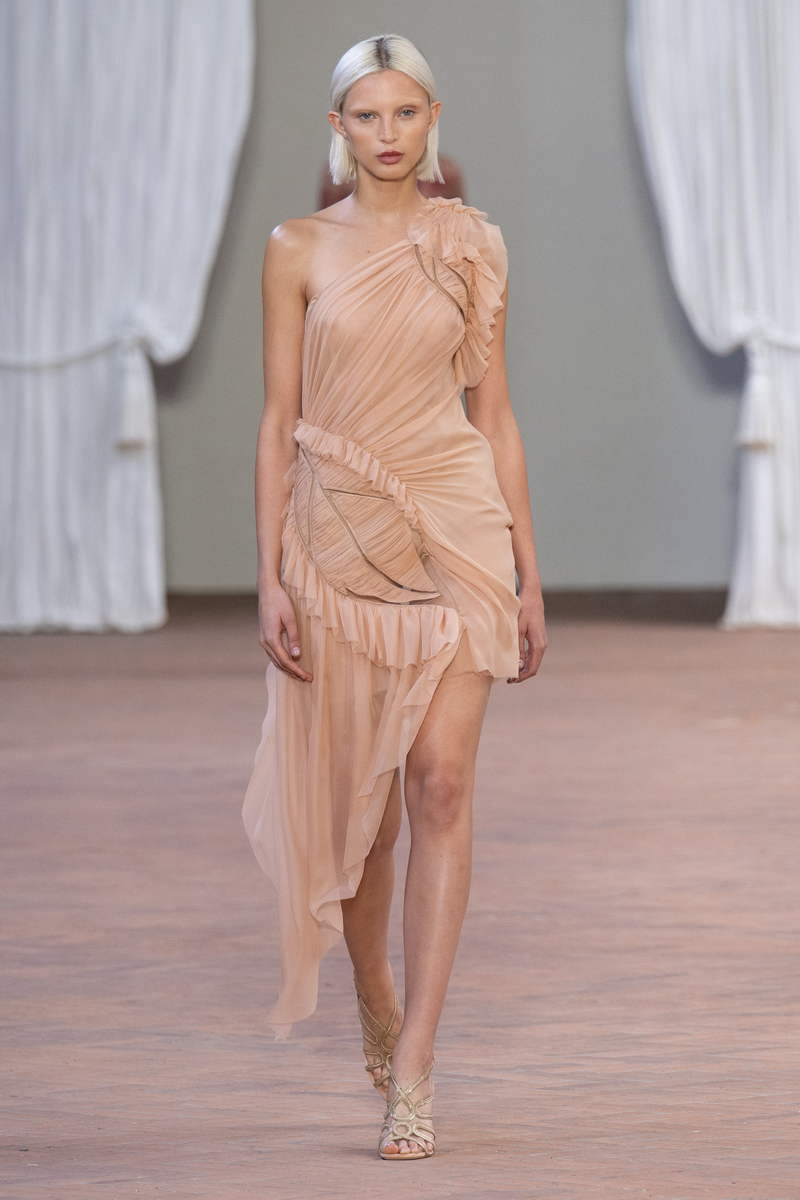 The soft femininities of always, however, take on a new sensuality. Intertwined chains open portholes and mark necklines, while drawstrings and straps allow you to adapt the shapes to the body, revealing it in a more or less decisive way, leaving glimpses of skin visible. It is the woman who decides; it is on her feelings that everything is shaped. The journey of the stripes continues into the evening, when they become silk ribbons that dance and intertwine on the body in a drawing of pure rhythm that continues on the bags and wedge-heeled shoes.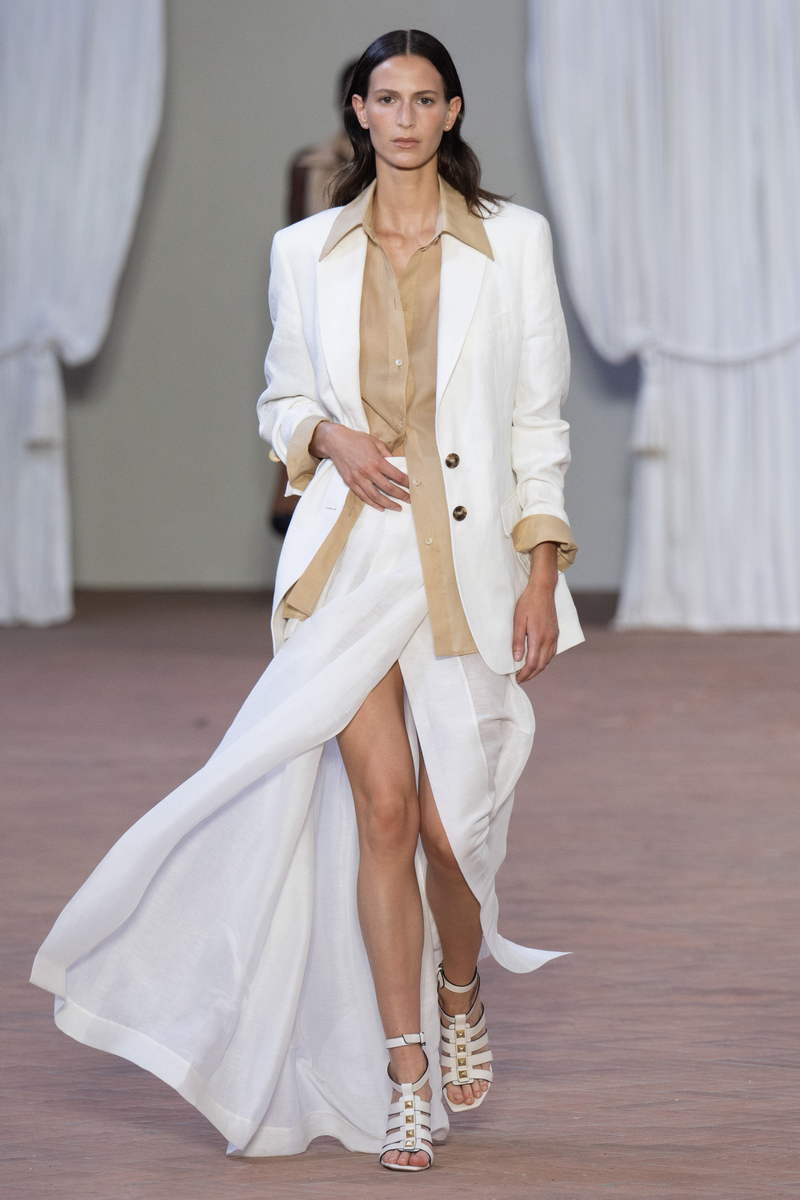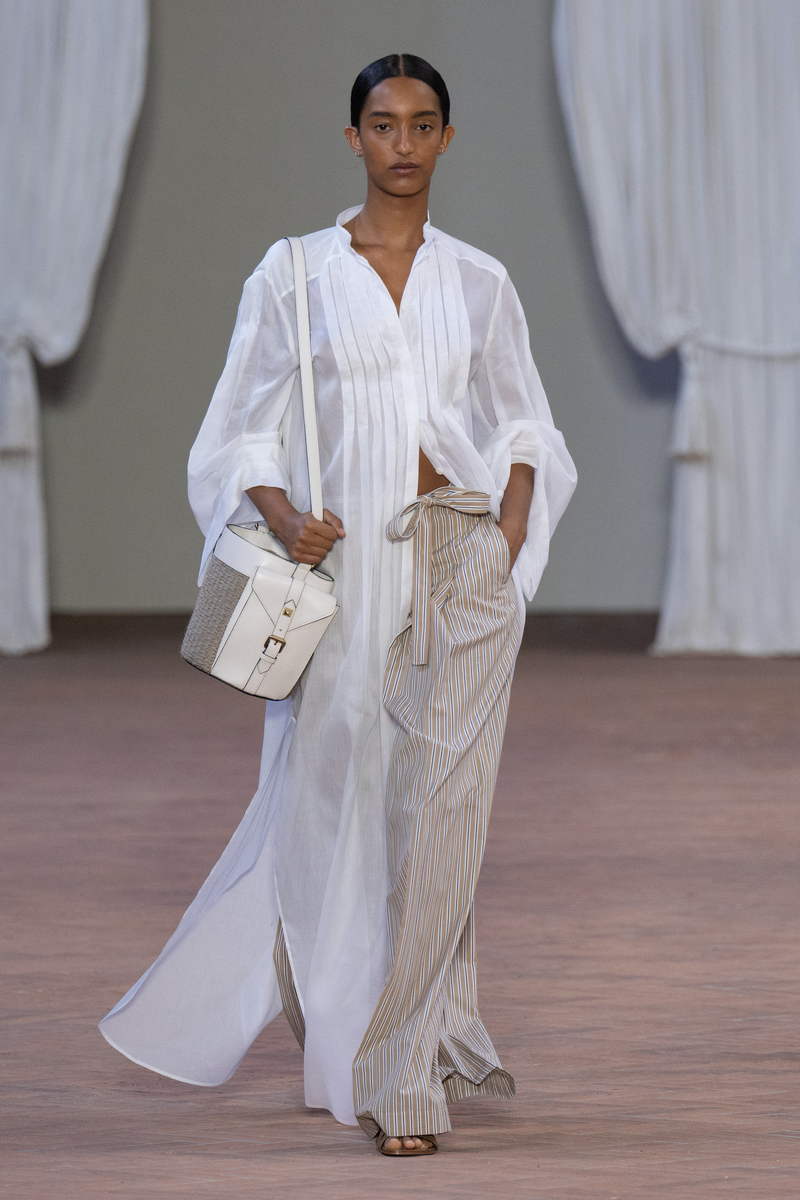 The floral prints add a painterly and sensual allure to the amalgam of georgette, poplin, linen and silk: natural materials enhanced by the palette of warm and neutral tones punctuated by notes of coral and black cherry. A vision of lightness and movement, definitive affirmation of a femininity that is never static.