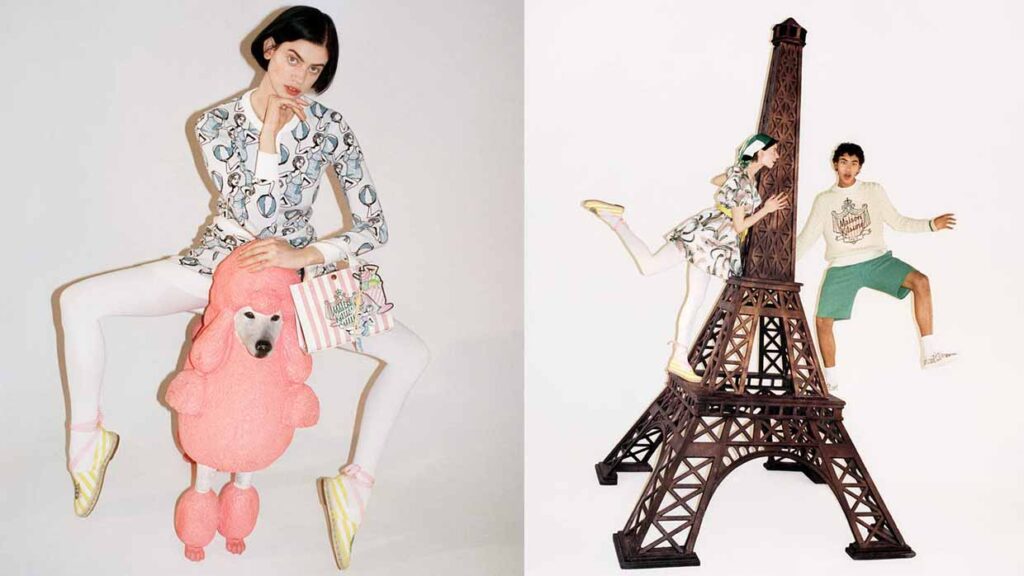 To celebrate its arrival to the city this April, the brand presents 'Sweet Souvenirs', a story by Maison Kitsuné and Hotel Olympia. Through a playful exploration of Parisian clichés photographed by Anton Gottlob – candy-coloured poodles and supersized macarons offer the cues for a collection which subverts notions of vacation kitsch.
The trademarks of tourism are translated into a complete summer wardrobe with a tongue-in-cheek energy.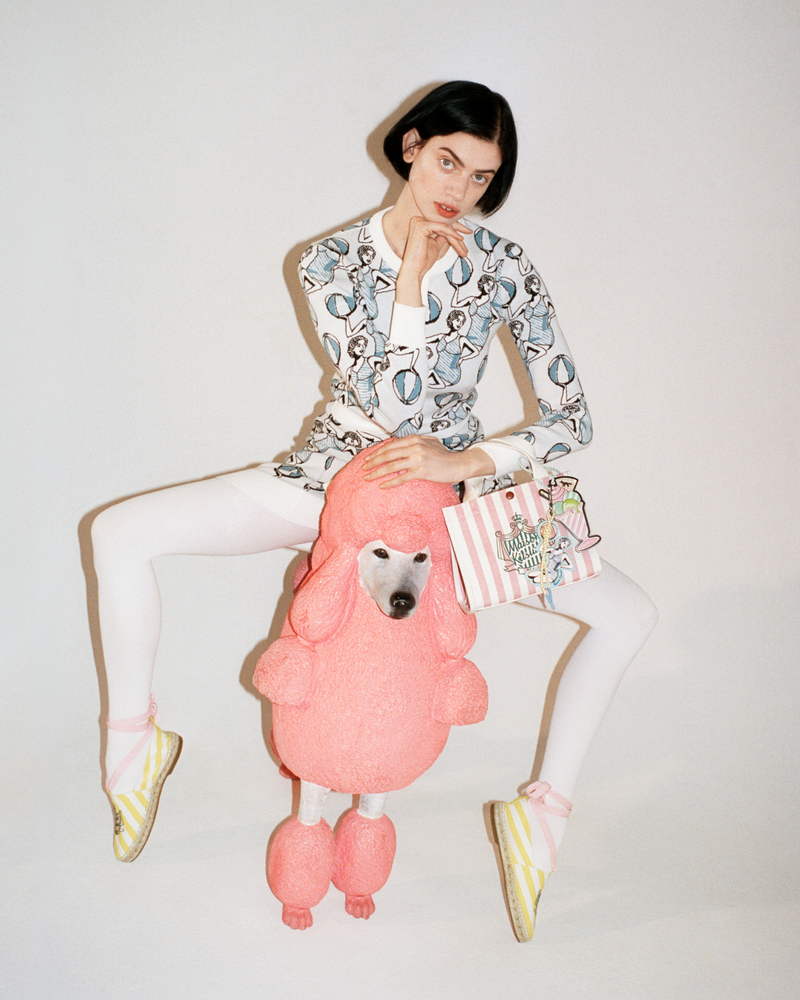 For Spring-Summer 2023, Maison Kitsuné presents a campaign in three parts – an immersive adventure through their universe, stopping in three destinations: an otherworldly utopia, a fantastical outdoors, and an imagined cityscape.
From January to April, follow Maison Kitsuné in its exploration of everywhere, liberated from the confines of reality: a world which deserves to be discovered, and which showcases the irreverent ease, optimistic outlook and utilitarian practicality which define the brand.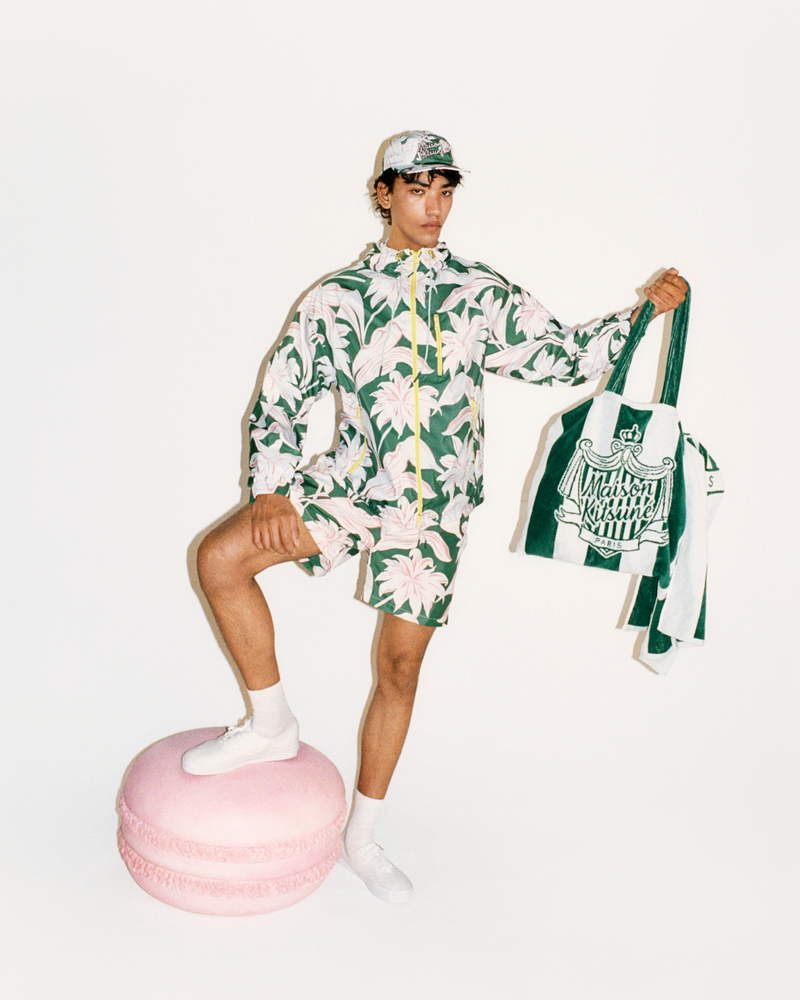 The clothing proudly resides in each destination: amongst the outsized cacti of a rainbow-tiled meadow; the clifftops of a great outdoors; the centre of a city.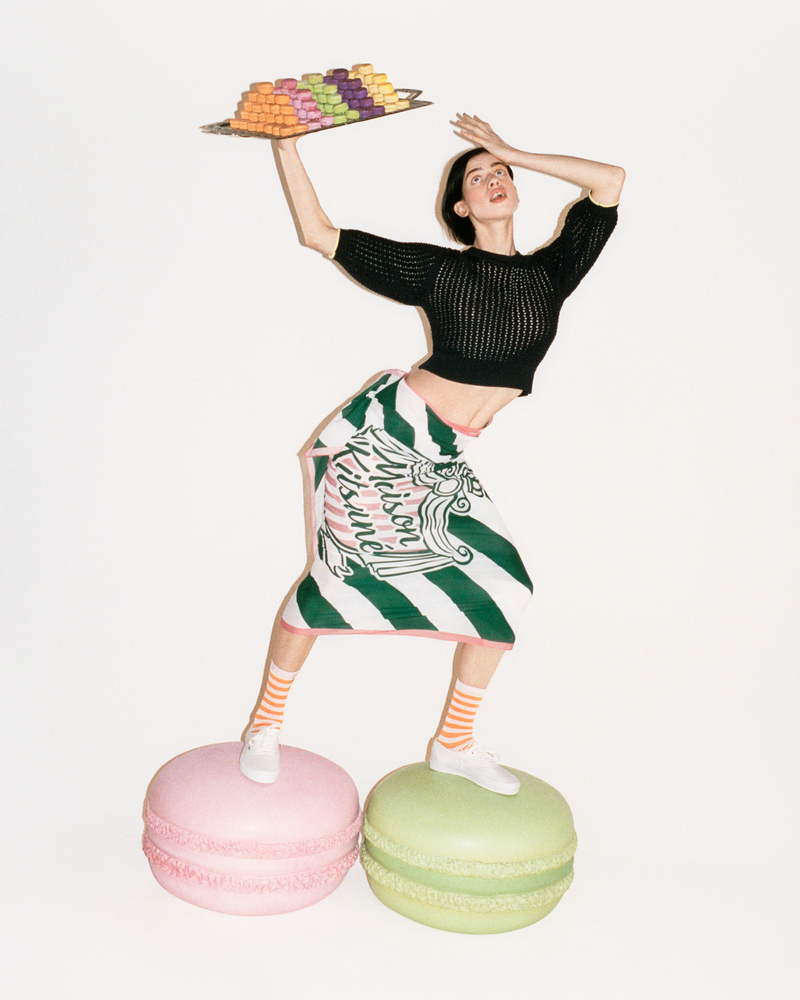 In each space, the collection expresses a different part of its personality – from the playful sensibility expressed in a hedonistic utopia, to an adventurous pragmatism suited to a natural vista.
This is a poetic celebration of escapism and exploration, from the country to the city – and the places in between. A brand defined by its consistent curiosity about the world, and its ability to adapt to every environment, Maison Kitsuné finds its home everywhere.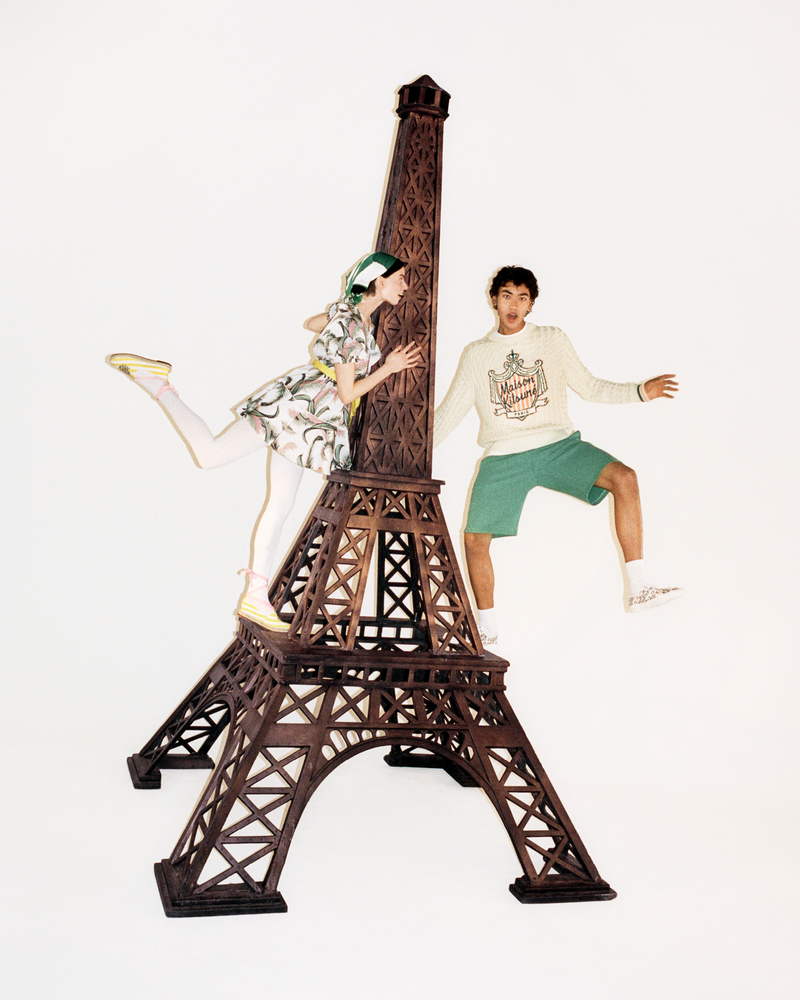 This April, discover the third and final stop of the Maison Kitsuné journey. Destination: Paris
The collection will be available from April 12, 2023 in store and online at maisonkitsune.com