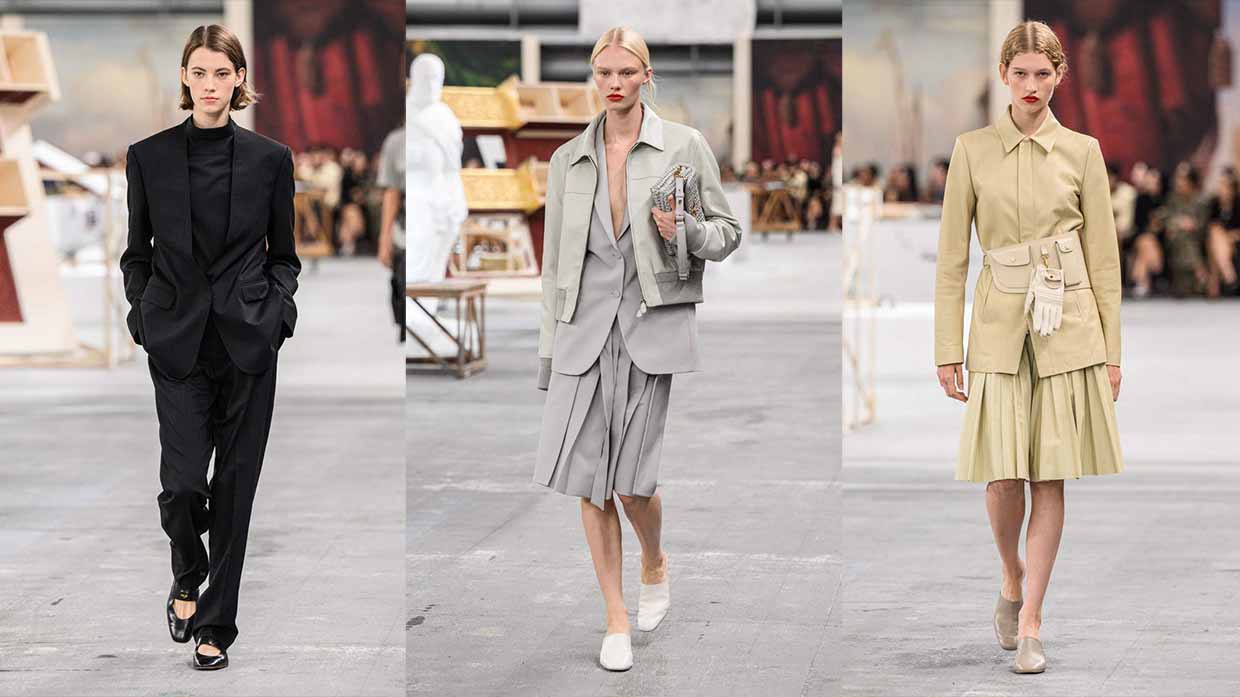 Tod's Creative Director, Walter Chiapponi, has created a collection that represents the culmination of a long search for essential design and the quality of Italian craftsmanship. With all decoration eliminated, the construction of the garments relies on cutting, volumes, and the quality of materials. The reference to men's wardrobe and 1990s minimalism is revisited with a distinctly feminine attitude, where each piece of traditional tailoring acquires softness and fluidity.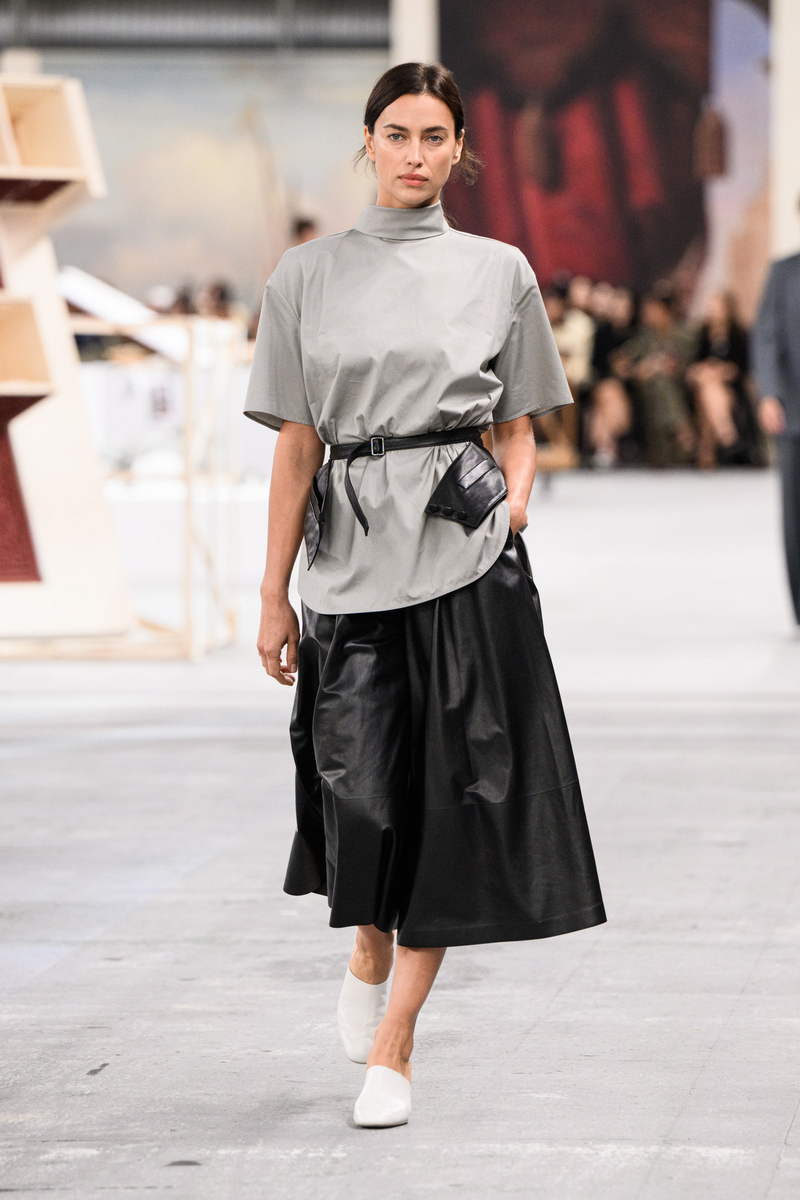 The dresses, with wide pleated trousers and collarless jackets, are unlined and deconstructed in lightweight fabrics. The omnipresent vest becomes a feminine gesture, sensual against bare skin. The trench coat, an essential element in the Tod's wardrobe, is presented in ethereal fabrics and lightweight, colorful leather.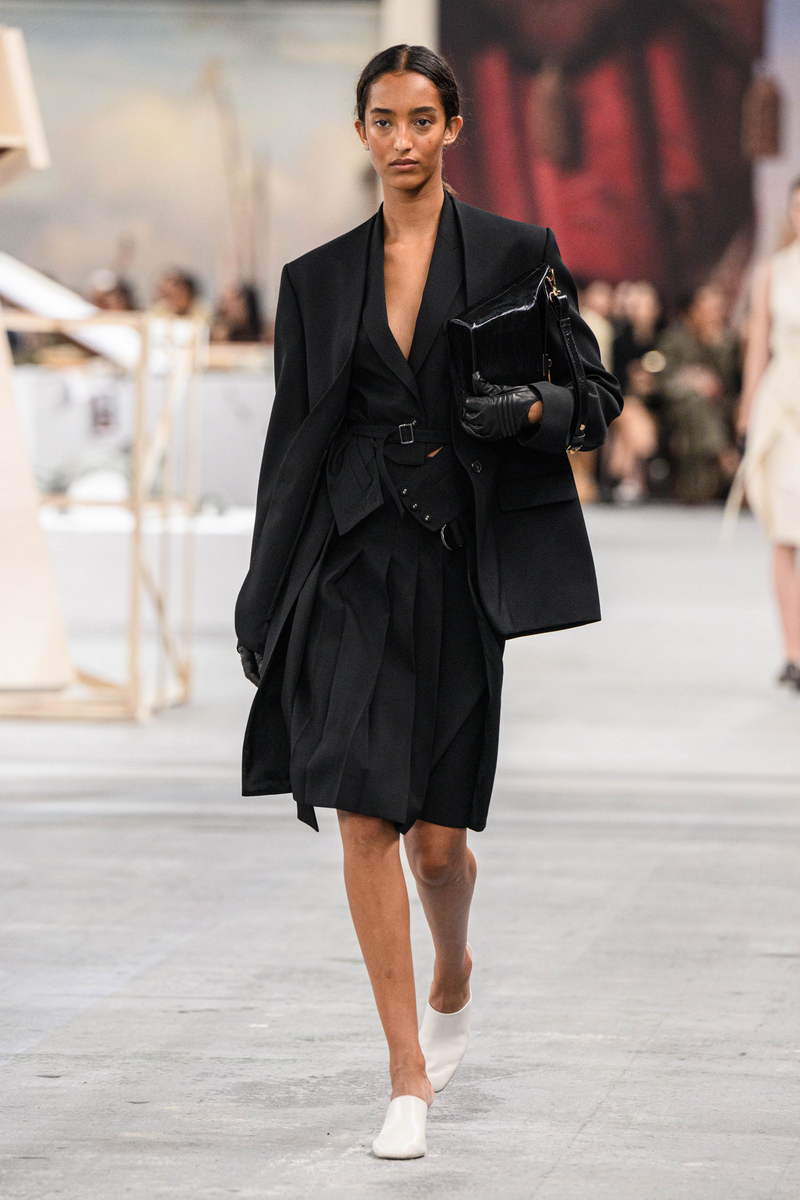 Fresh is the blouson shirt, in lightweight cotton or soft nappa leather. The surprising poplin T-shirt with kimono sleeves, worn with a large multi-pocket belt, completes many looks. The patchwork pleated skirt in plissé fabric is seductive, while the tactile and artisanal crochet-effect knitwear stands out in bold contrasting colors.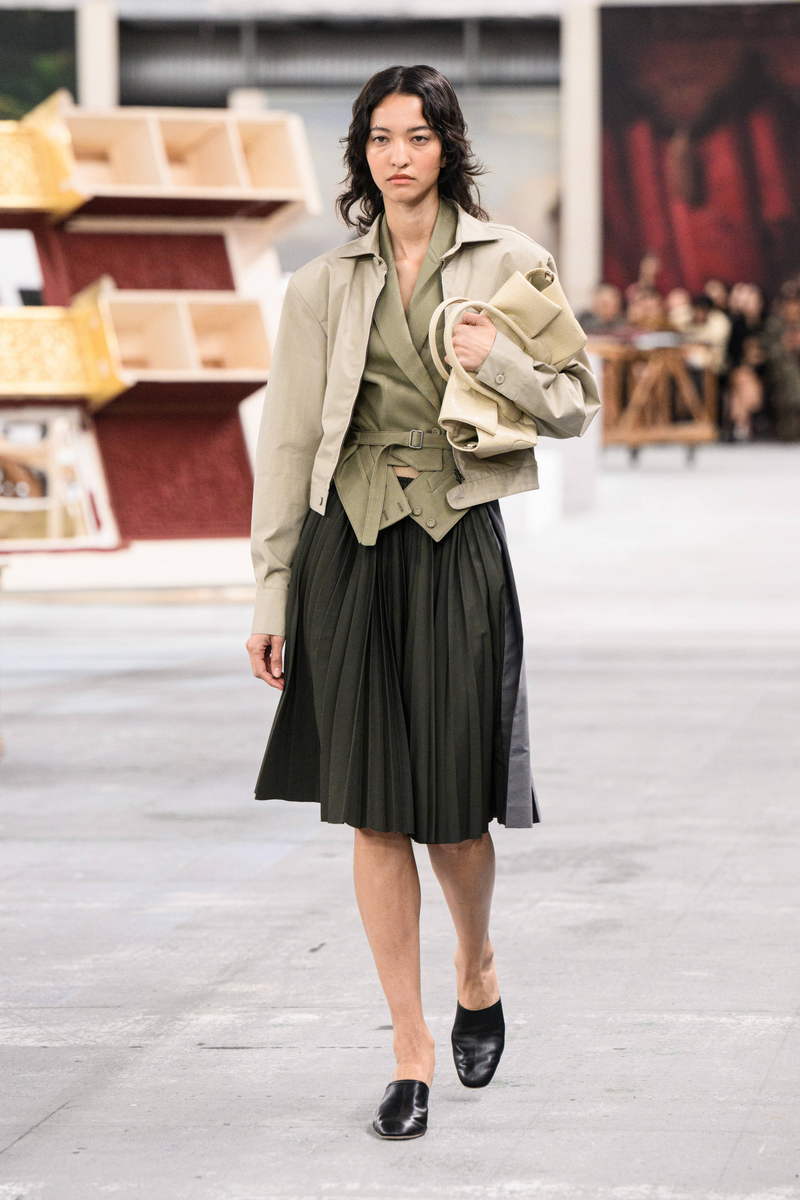 The monochrome of natural tones – ecru, camel, tobacco, burnt – reminiscent of Tod's renowned leather goods, is interrupted by touches of lime green. The fabrics are always lightweight and soft: viscose, linen gauze, transparent cool wool, incredibly soft nappa leather.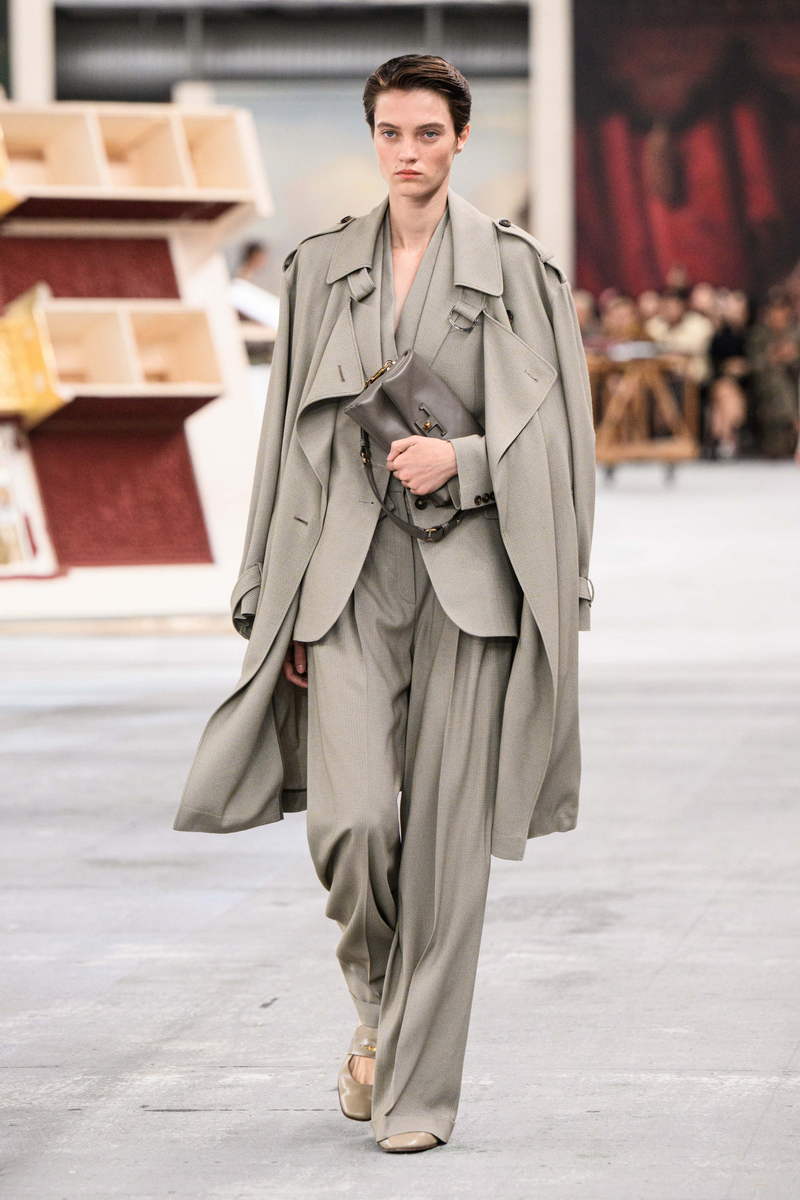 The bags that complete each look have eliminated all decoration, becoming cult objects essential in their determined shapes, constructed from fine leathers. The iconic Di Bag is seamless and elongated, and the T Timeless bags are presented in embossed leather. The new Tod's T-Box bag, geometric and structured, is made of glossy leather and closed with a metal T. The new shopping bag is a fabric and leather sack that molds to the wearer's body.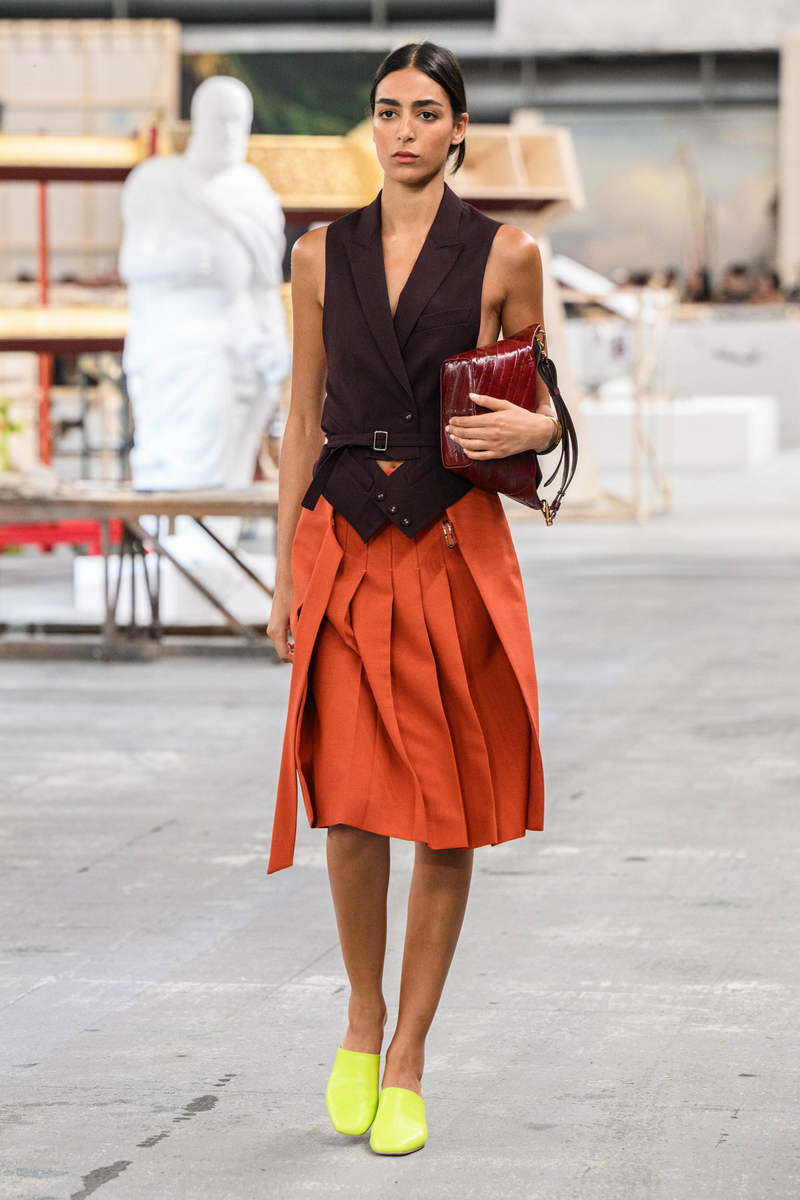 The craftsmanship of Italian footwear has always been at the center of Tod's research, nurturing tradition and development for new generations. This season, the traditionally masculine loafer is the starting point for exploring a decidedly feminine universe. The iconic Gommino is the absolute protagonist, celebrated in the bubble version with precious leathers. Completing the collection are the ballet flat, the sabot, and a new woven sandal, presented with a small minimalist heel and soft shades.