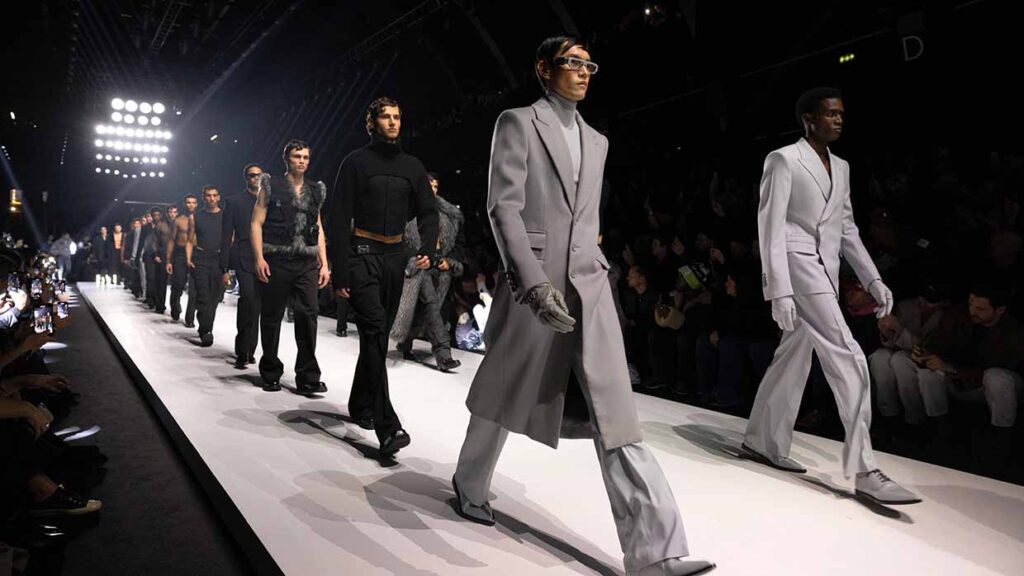 The purity of the volumes, the sartorial cut, the innovative proportions, the drapery, the Italian silks and the craftsmanship in which the values of the cultural heritage of our country are recognized, dominate this collection.
A certain extremism in the lines describes the synthesis of the perfect cut. The girdle/corset superstructures and bands/sashes that mark the waist are a re-edition of the FW 1999/00 collection with micro-shirts and double-belted trousers.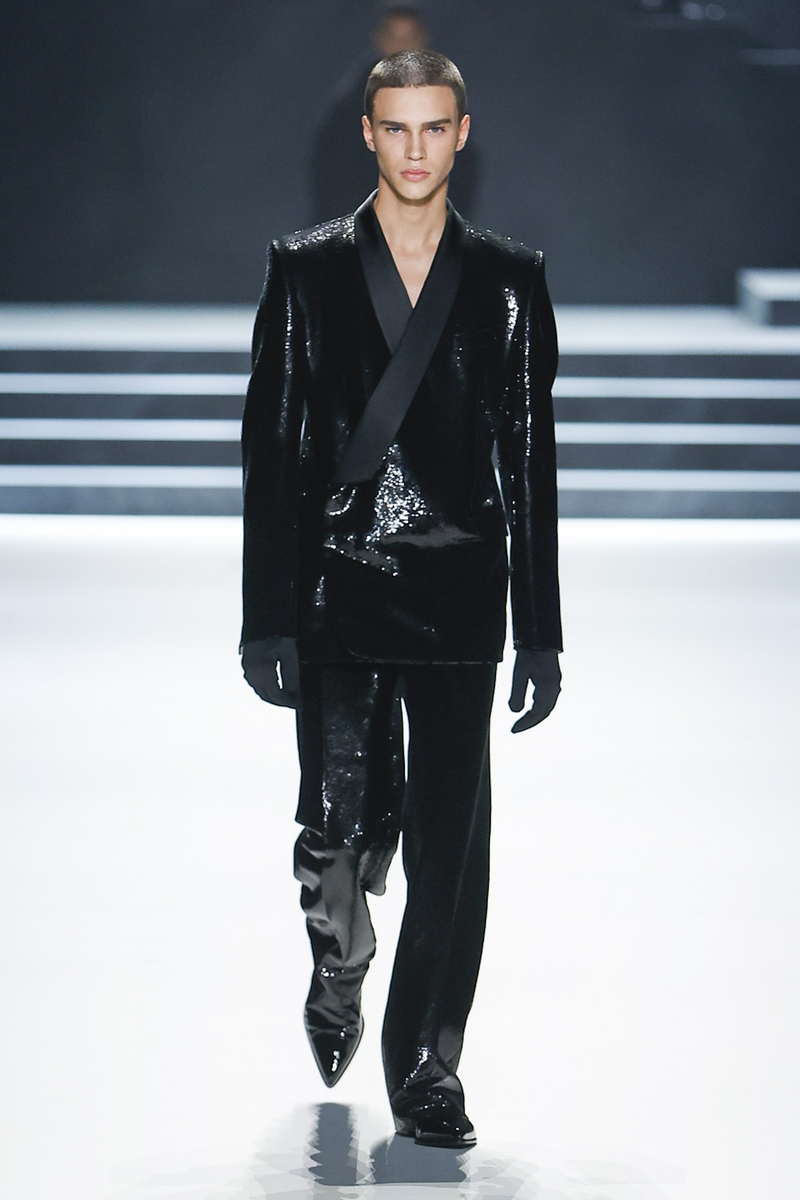 Black is the absolute protagonist: it represents discretion, elegance, rigor and seduction, and declined on the different materials, it reveals its special light and sensuality to the touch and sight. Black always offers unique experiences and emotions, even when it is illuminated by tone-on-tone embroidered crystals that recall the wet volcanic stone of Etna and Stromboli.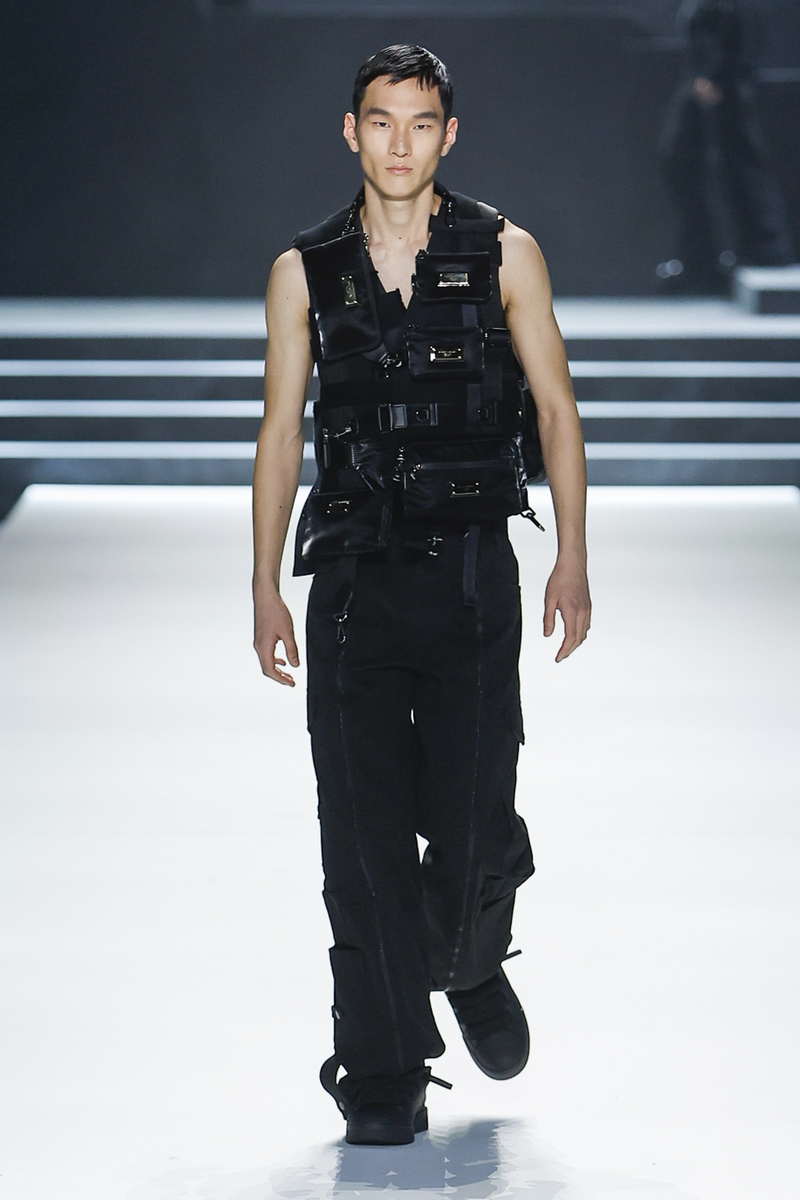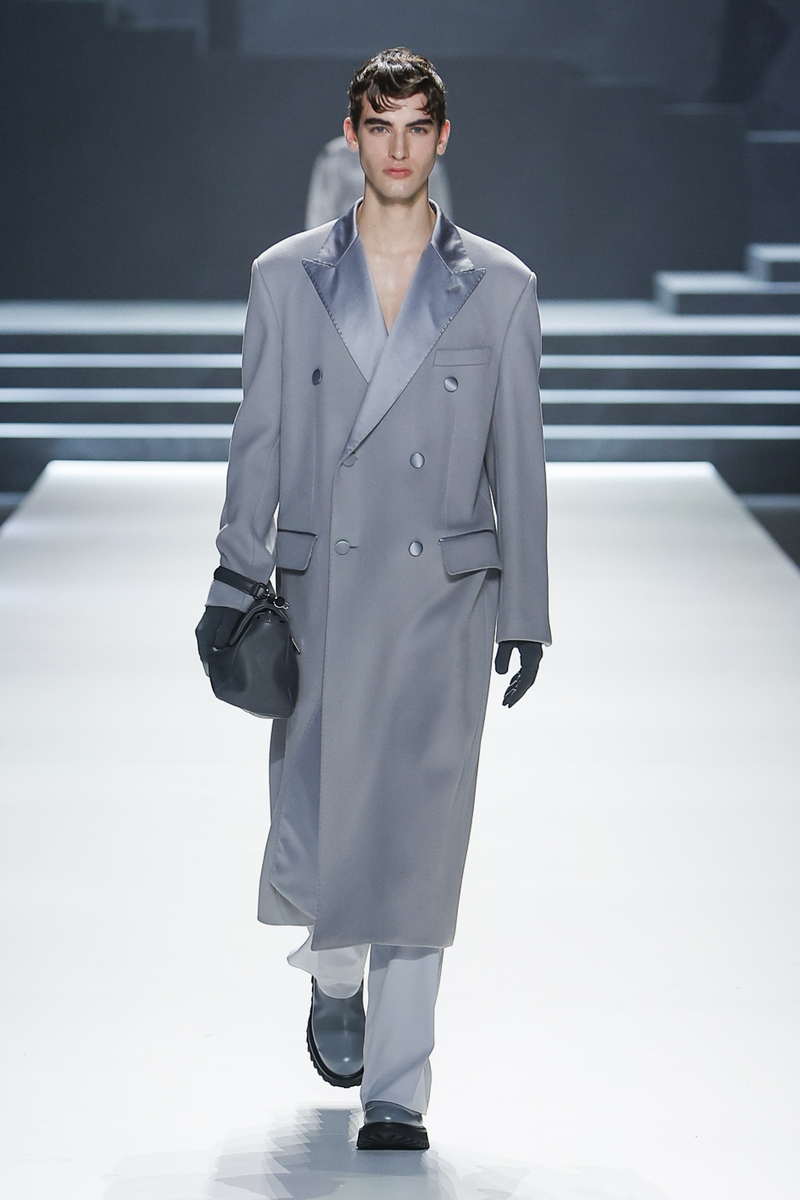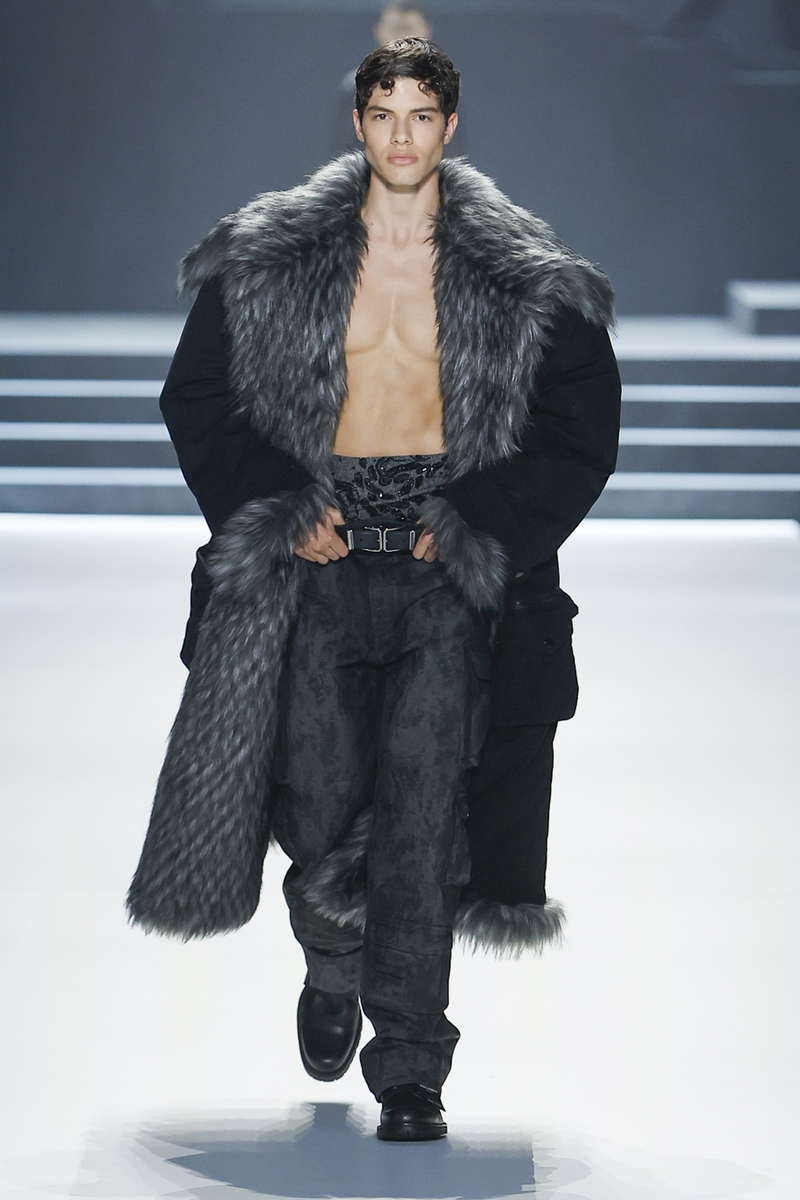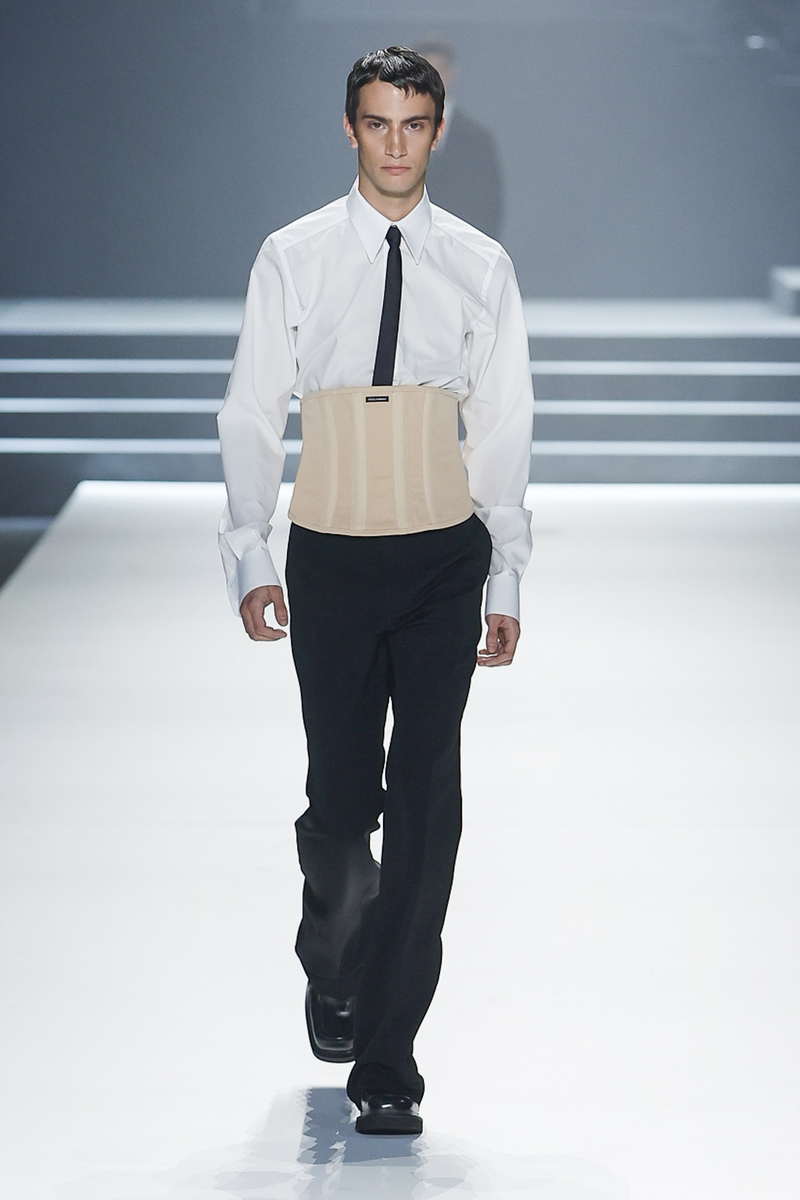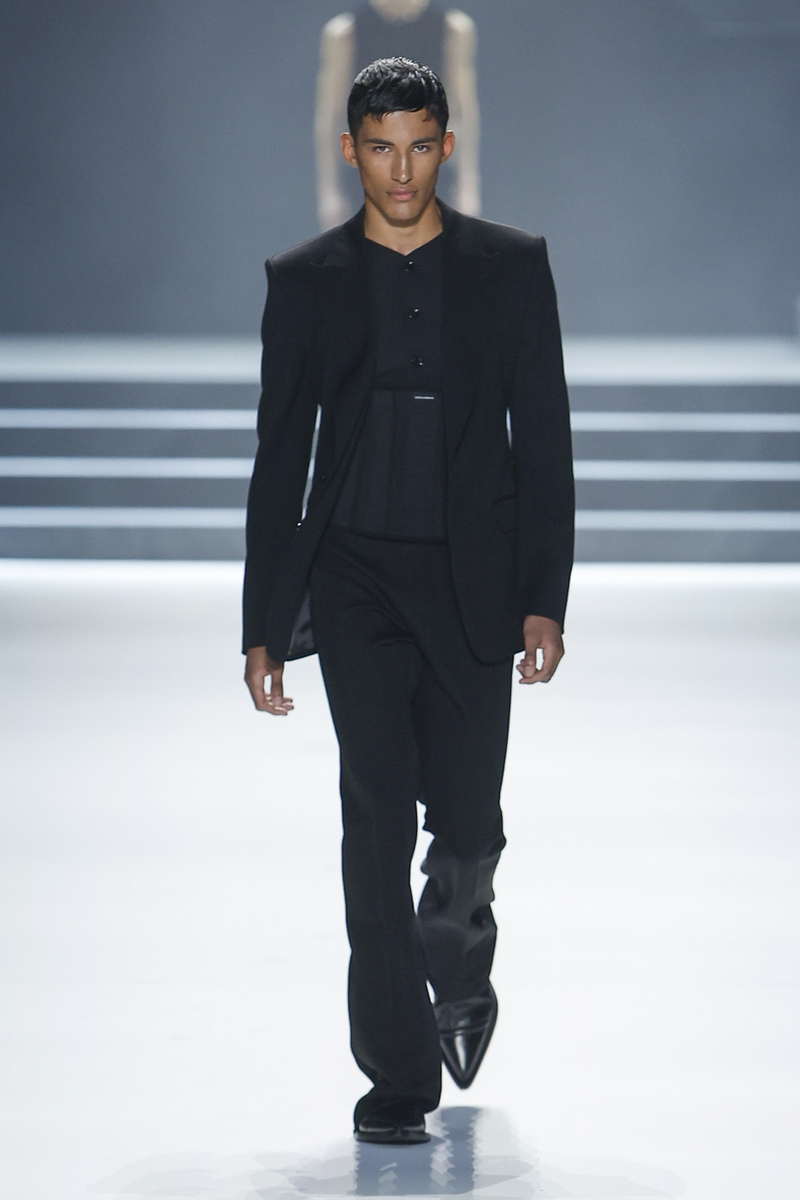 This is the unique essence of Dolce&Gabbana.