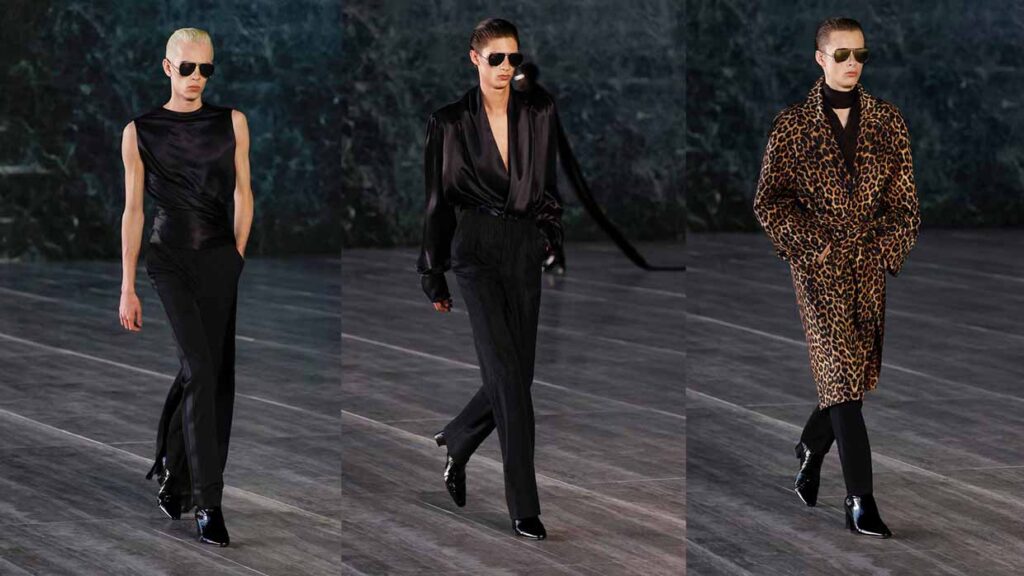 Saint Laurent unveils its new collection in a Modernist masterpiece, Berlin's Neue Nationalgalerie, the last major project designed by Ludwig Mies van der Rohe. With its pared-down classicism and assured embrace of its time, the glass-and steel temple for art feels as novel now as when it first opened, in 1968. The iconic pavilion is a fitting setting for Anthony Vaccarello's ongoing reimagining of essential Saint Laurent themes with an attitude and ease suited to life today.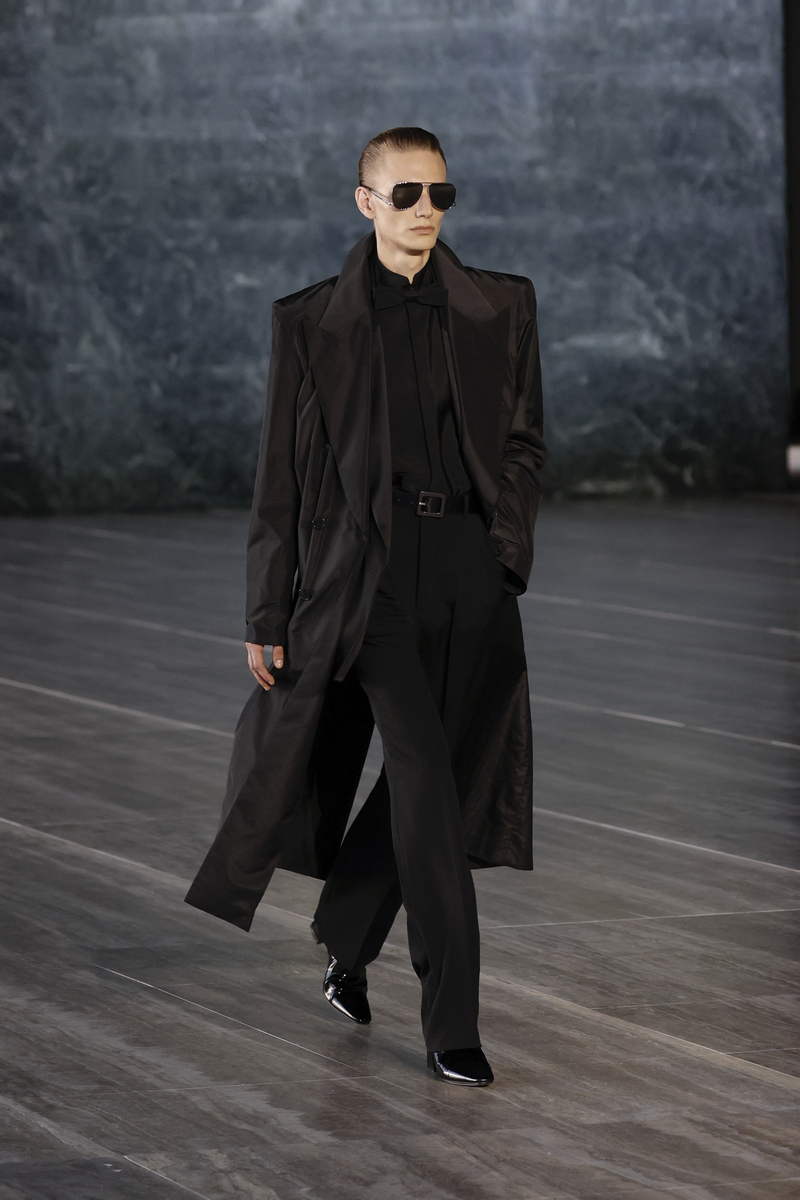 For Spring Summer 2024, ideas examined in recent Saint Laurent collections are reprised and developed. Foremost a free interplay between elements considered masculine and feminine. Echoes of the house's last womenswear presentation emerge in new configurations, showing the open-ended versatility of the evolving Saint Laurent wardrobe.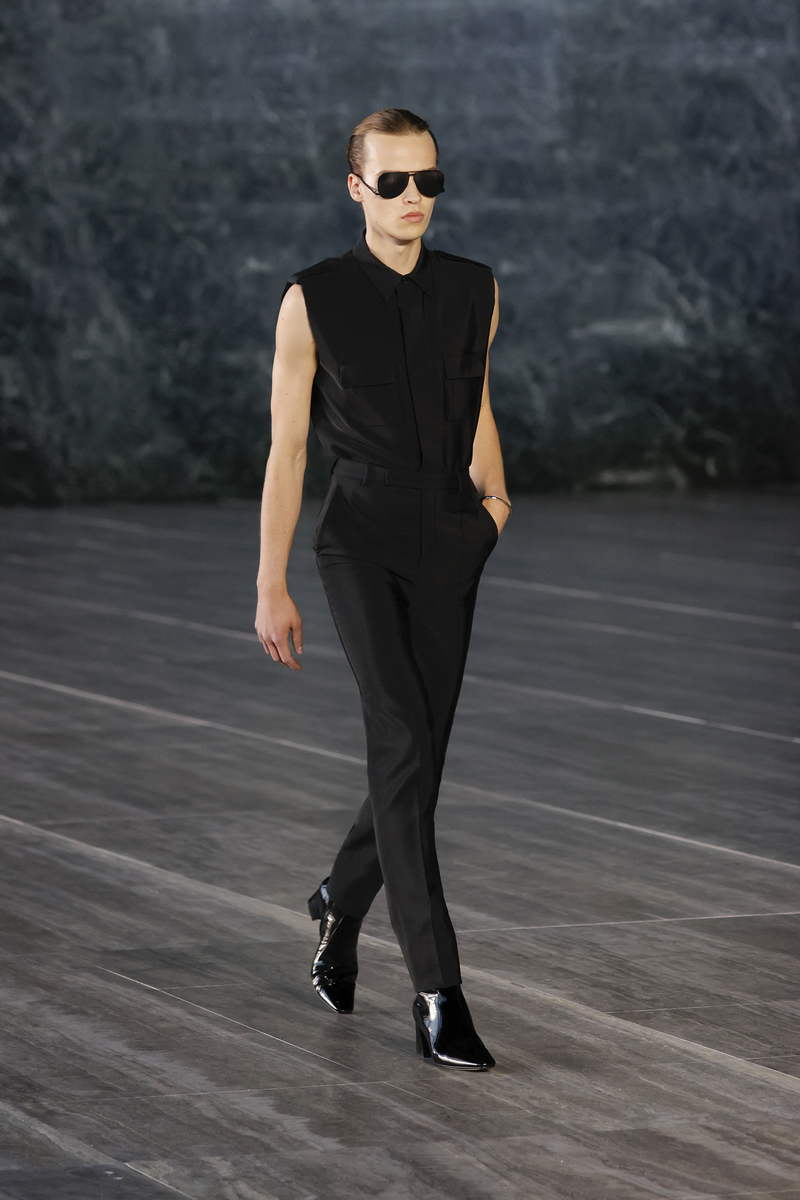 The key silhouette remains sharp, imbued with an unexpected lightness of construction. A roominess around the upper body gives way to high-waisted flute pants. When the shoulder is not exaggerated in a tailored jacket, it is left bare, a nod to the brand's past, stripped of nostalgia.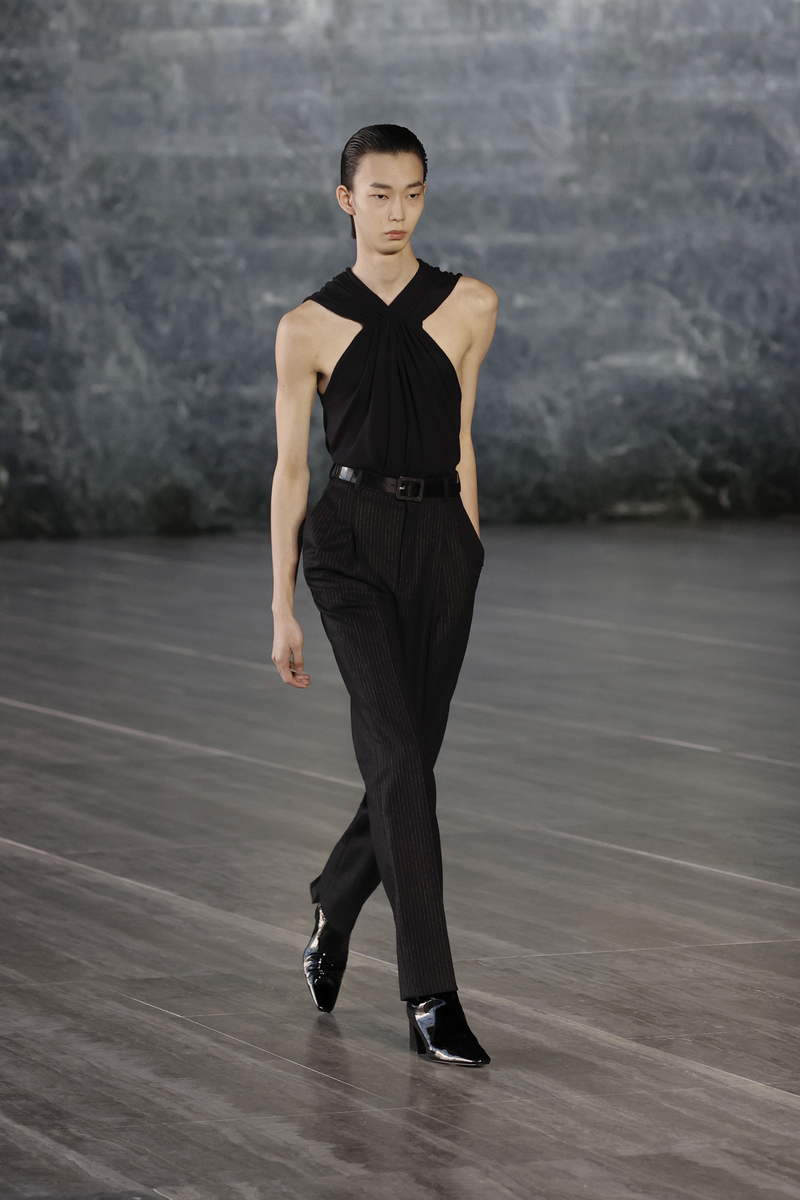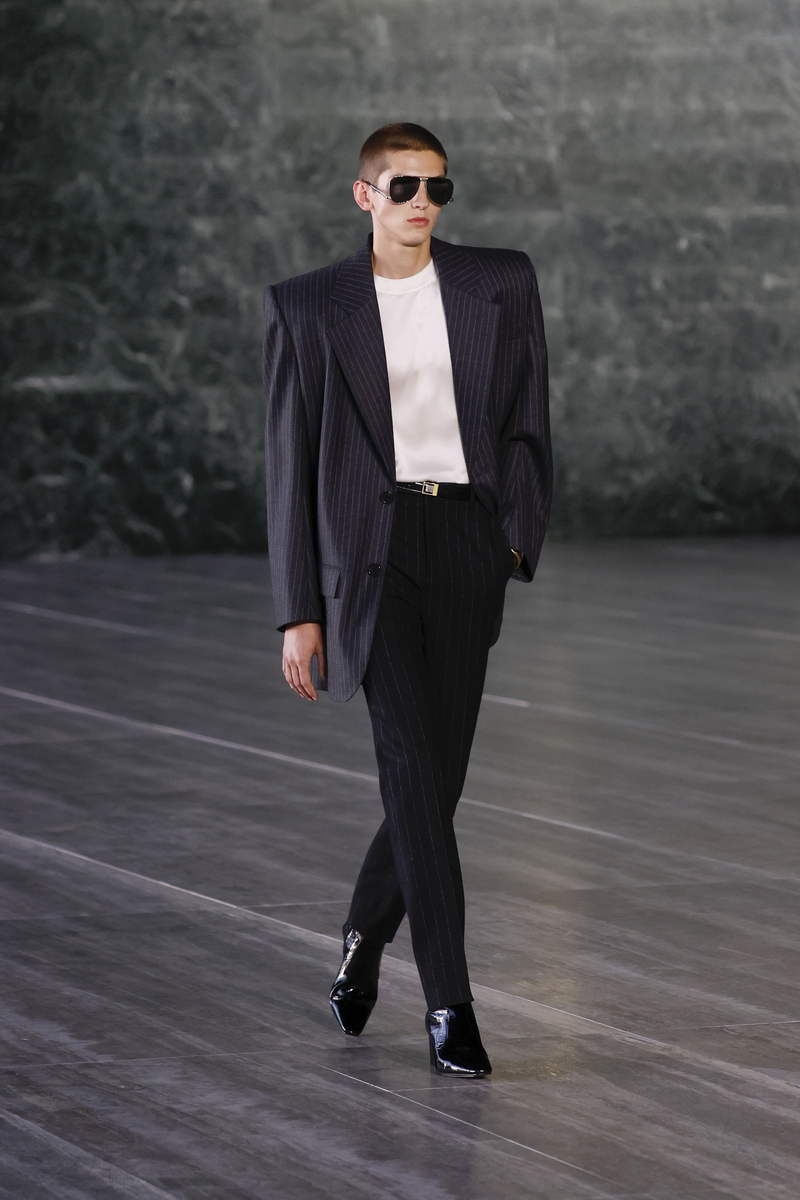 Concise draping and re-proportioned polka dots and leopard prints lend a timely character to familiar motifs, while confidently mixed stripes confound conventional notions of harmony. Inserted in a menswear context, couture fabrics like mousseline lose traditional connotations. The Saint Laurent tuxedo is worn with a body-skimming satin tank top : what appears to be classic is revealed forward-looking on inspection.