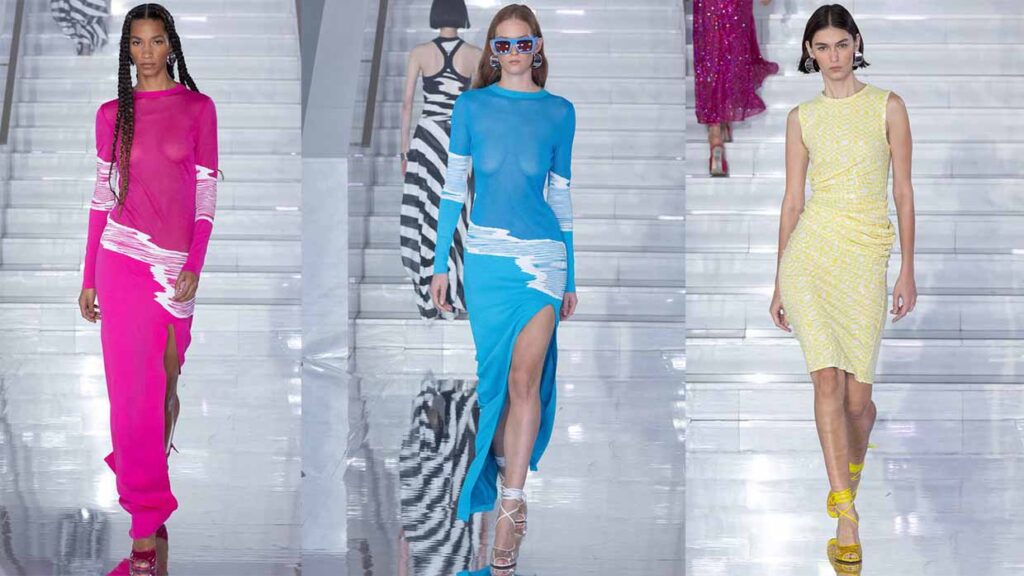 The Missoni language, spoken in the present tense, by a new author. Lemmas that are added, that evolve and transform, in continuity with the past. Words that materialize here and now, speaking of today's bodies and manners.
An alphabet of meaningful letters, arranged in rigorously scattered order, like a ray of light that passes through a prism to be divided into the colors that form it. Dismantling to recompose, taking apart to recombine and finally recreate.
C for Color. The foundation of everything, in turn reduced to the fundamentals: yellow, magenta and cyan, the primaries; black and white, the graphic rhythm.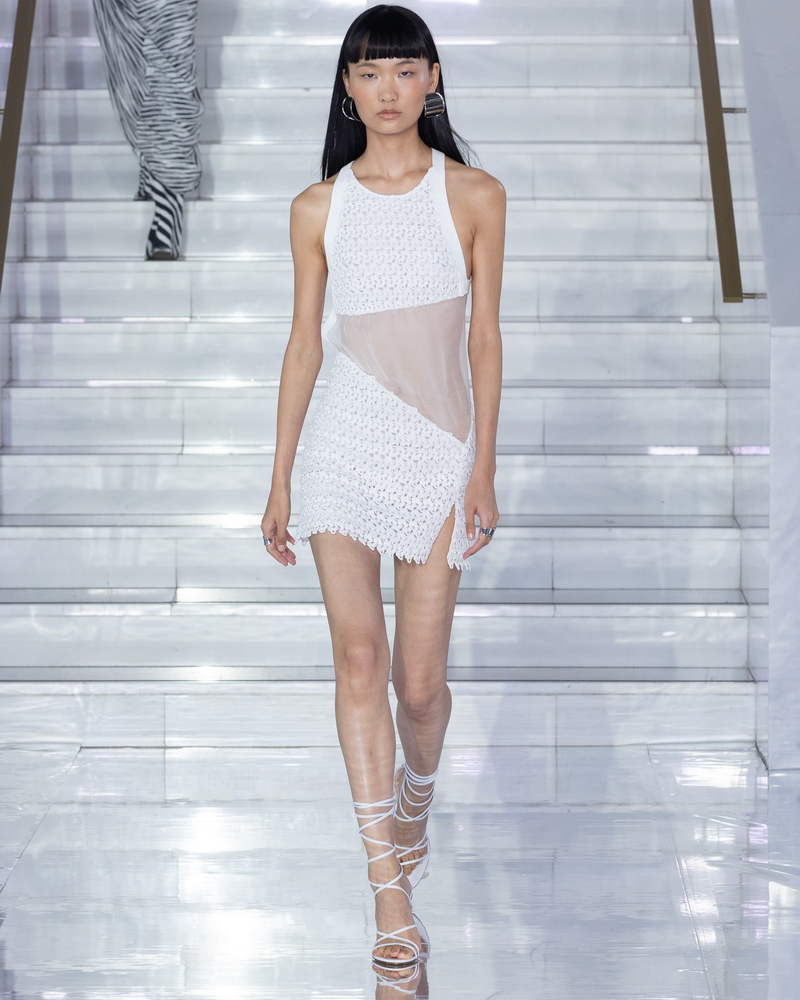 L for Light. The set of radiations perceived by the eye, transformed into visual sensations and emotions. The mobile container of all colors.
D for Discipline. A new mental order draws a clear, vertical, body conscious silhouette. Short, long, skintight; trousers with trains, cups that emphasize the bust, high slits.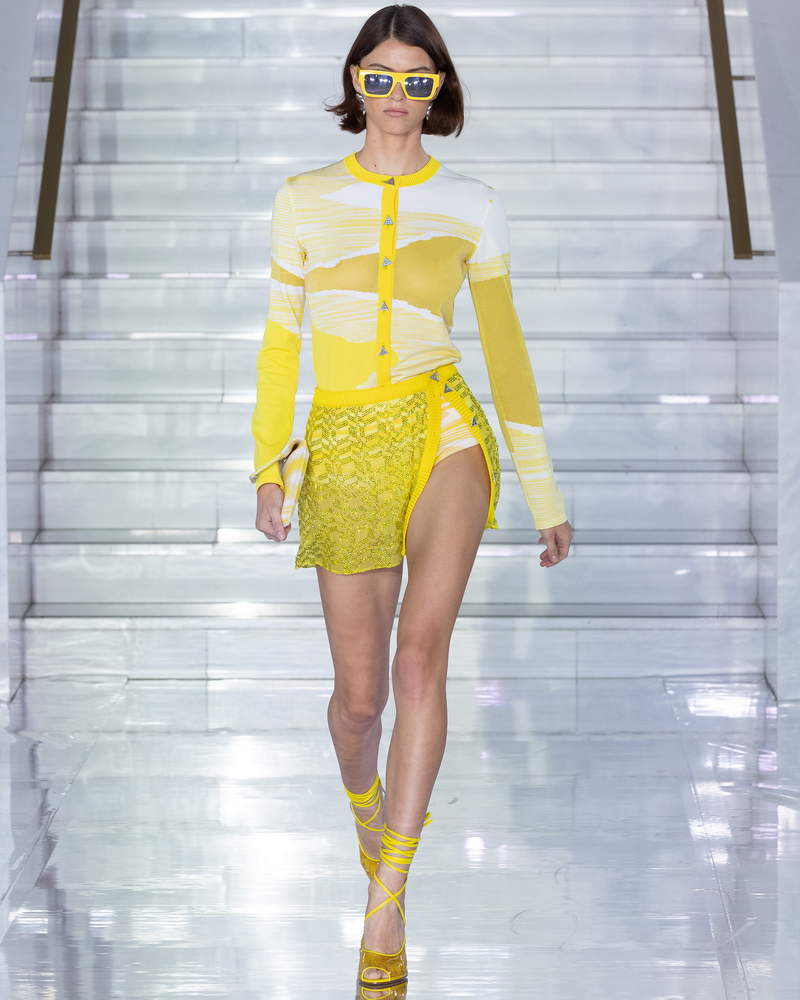 P for Physicality. The body is tangible, sensual and joyful; it flickers, throbs, peaks a boo through transparencies, plunging necklines, openings.
P for Pattern. The motifs that are part of the collective imagination – fiammato, zig zig, stripes, patchwork, rachel – interpreted in new weights and techniques, to create a repertoire of patterns and surfaces. Everything is taut, elastic, to accompany the movements and highlight physicality.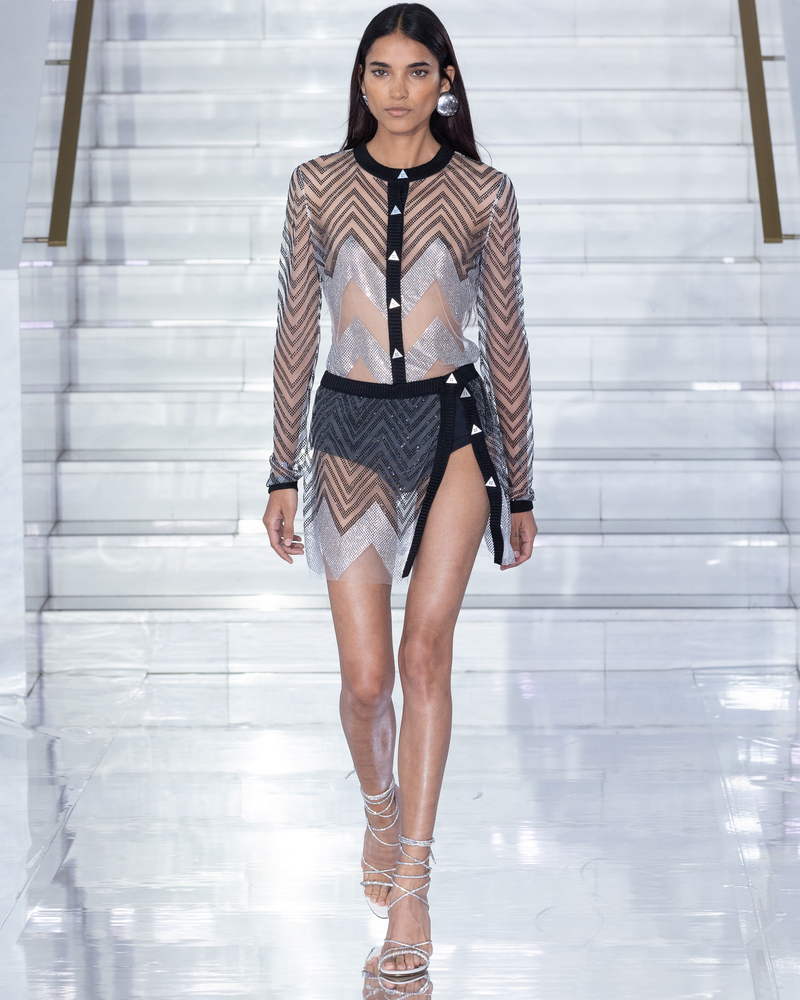 K for Knots. Decorative knotted motifs drape clothes close to the body while symbolizing the continuity of past and present.
S for Shimmer. Sequins and crystals are mixed with color to add more light, and further refractions.
M for Monochrome. Color maximized in a single note, to vibrate and move, intensely.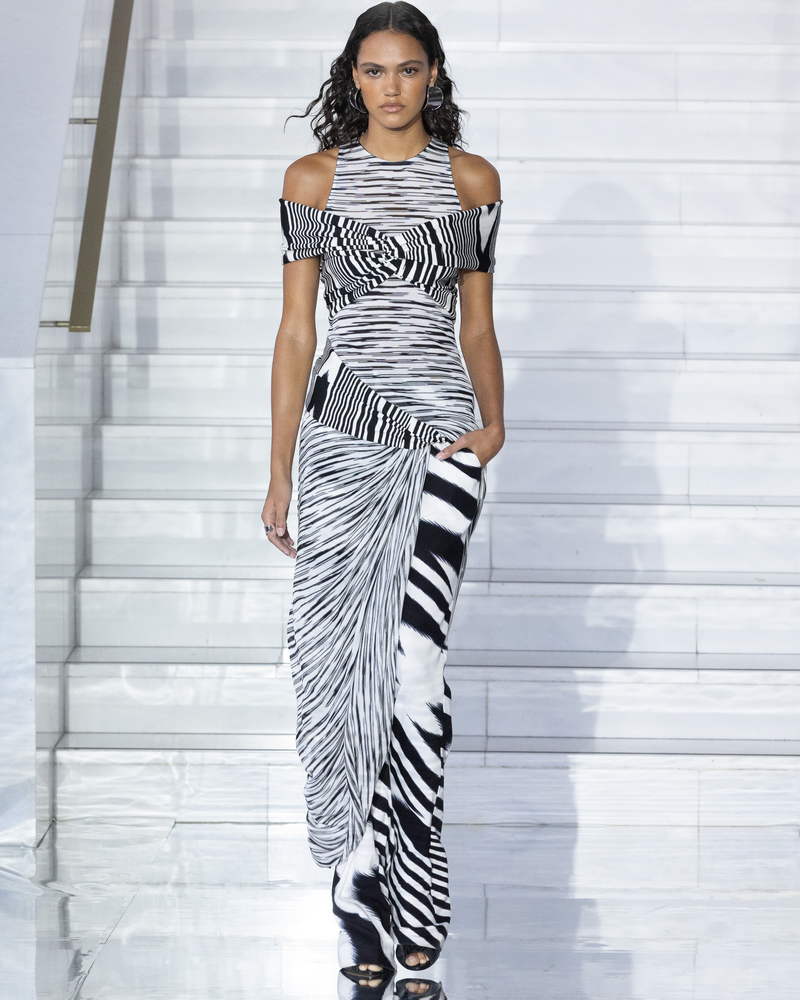 A for Accessorizing. Glasses swarming with patterns, knitted boas, metallic jewels as highlights, small clutches, plexiglass mules.
I for Immediate. The speed and ease that come from spontaneity, for clothes meant to live the here and now.
E for Energy. Fashion as an injection of cheerfulness and lightness of spirit. Color and light that entice a smile.