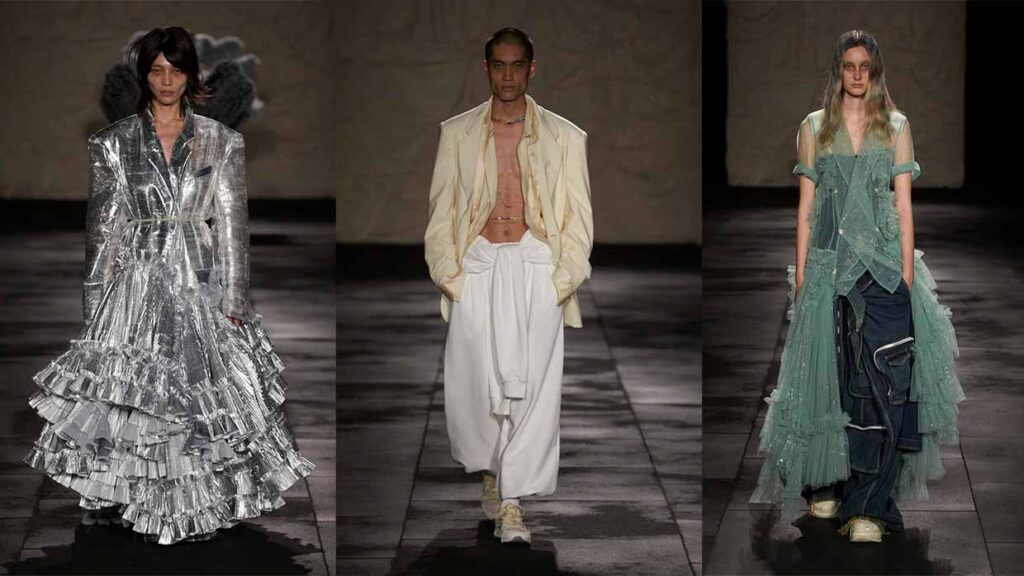 The concept of the new collection has been inspired by a calm reflection on society. The chosen location is a boxing gym, where the ring is used to stage a performance in which items are in service to the narrative. The objects, covered in fabric, bound and held by ropes, become a metaphor for the self-imposed limits in the frenzy of the world.
Inside the ring, the characters of the story perform everyday gestures such as reading a newspaper, a book, smoking a cigarette, the work of a painter, slow and thoughtful gestures held back by barriers and constraints.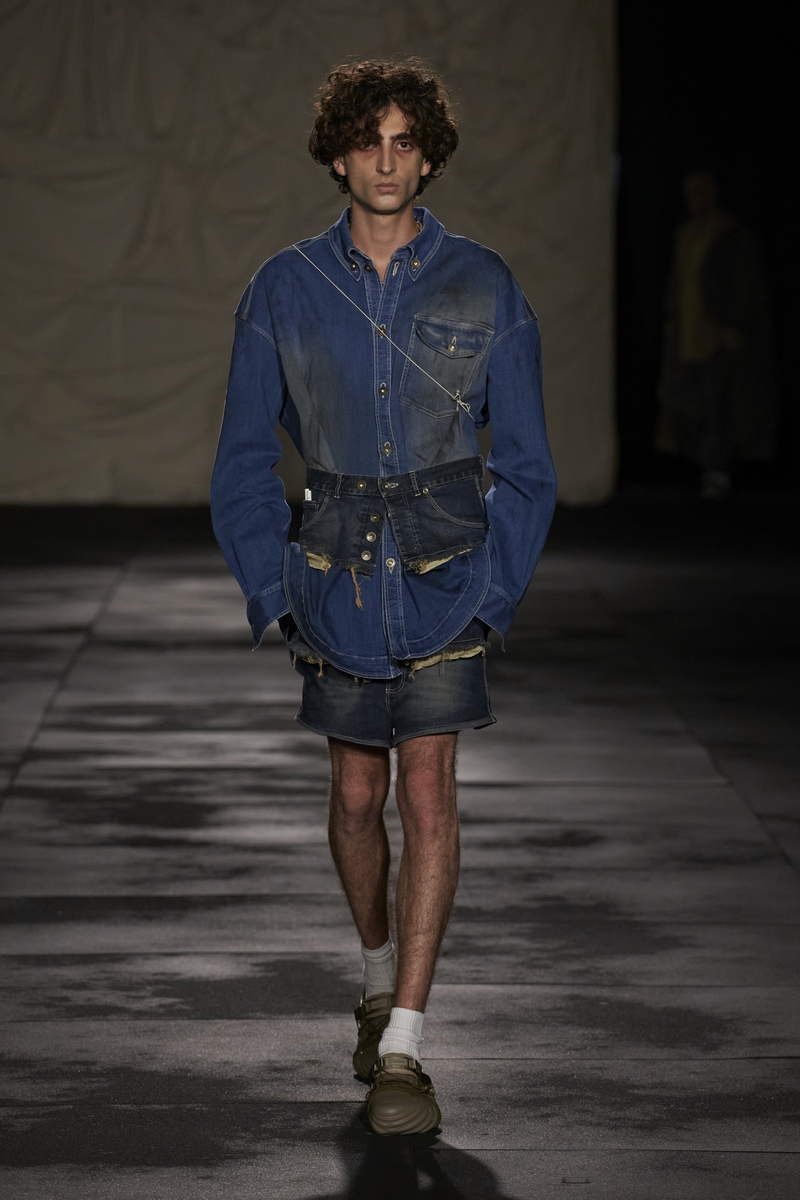 This cross-section of daily life is reflected in the collection through decidedly oversized shapes, both in fit and overlays, like different facets of the human being. Denim is over-used, dirty and ruined, soiled by drops of paint. The brand's rules are subverted: the jacket is deconstructed and never paired with a classic pant, rather the metissage is with a sporty pant, with technical details.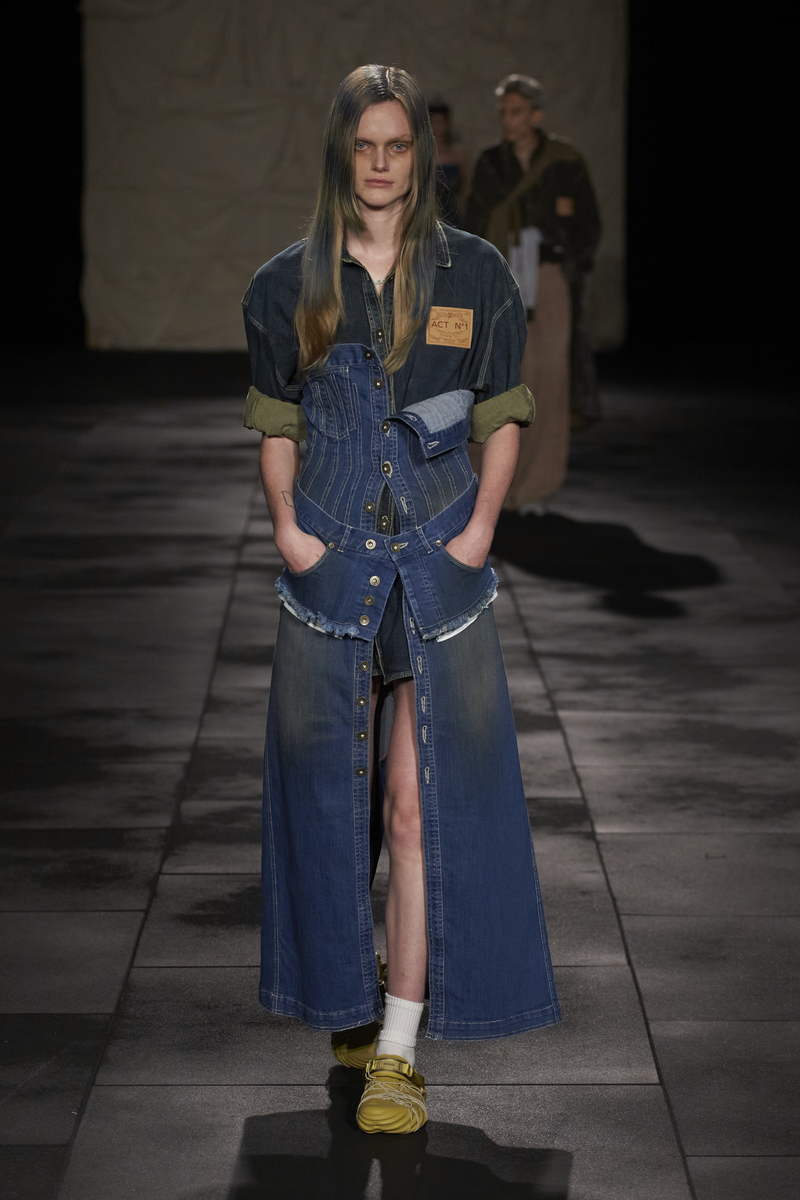 The corsets, made of denim, are deconstructed and lose their focus on the body. Materials and tones are deliberately neutral and the focus is on workmanship, volumes and draping. The love for printed silk remains, this time with patterns made with ideograms that echo classical poetry and the iconography of stamps, a symbol of passing time.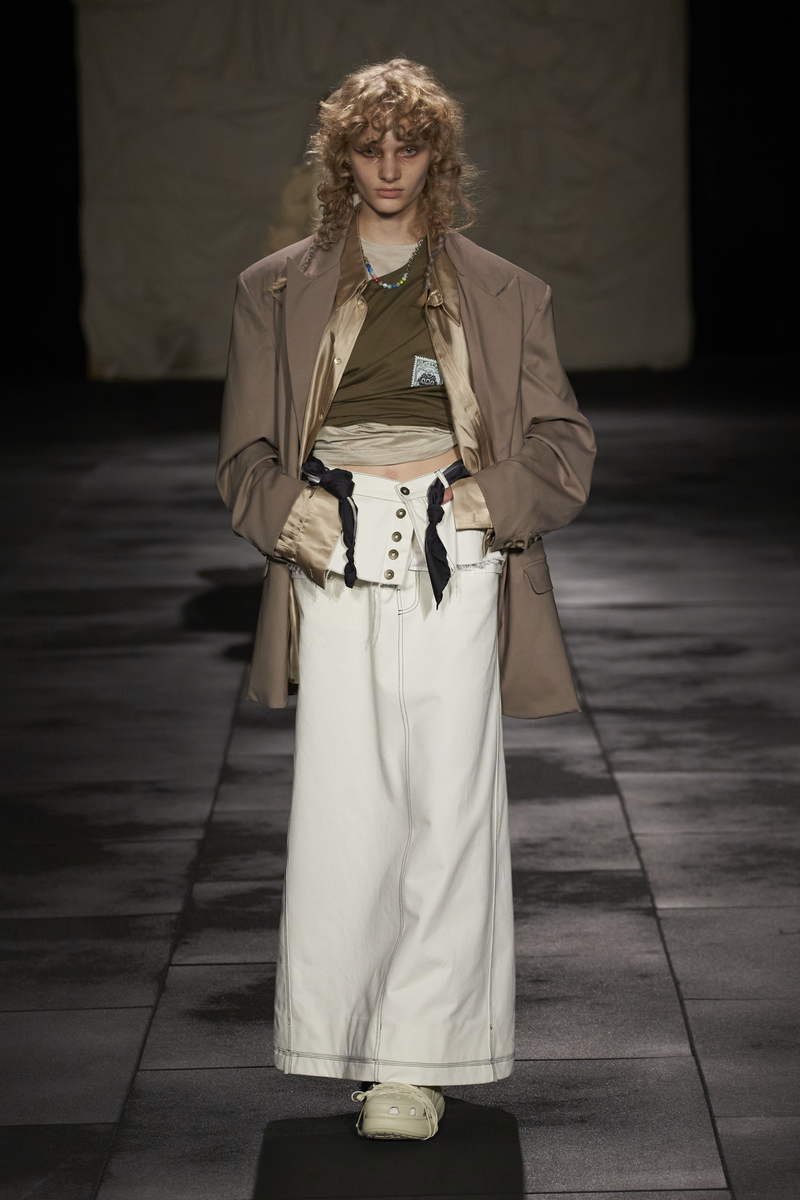 For footwear, ACT N°1 teamed with CROCS, usinmg nylon ropes as an expression of the constraints that limit us.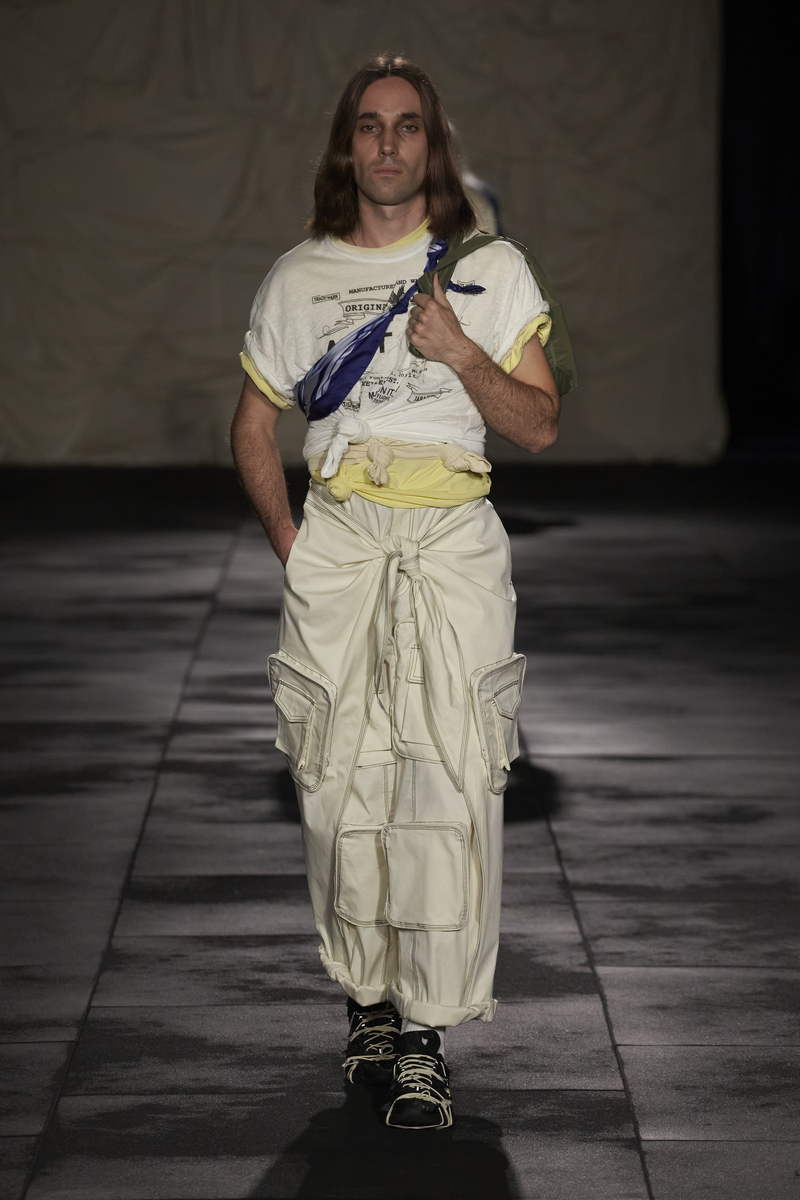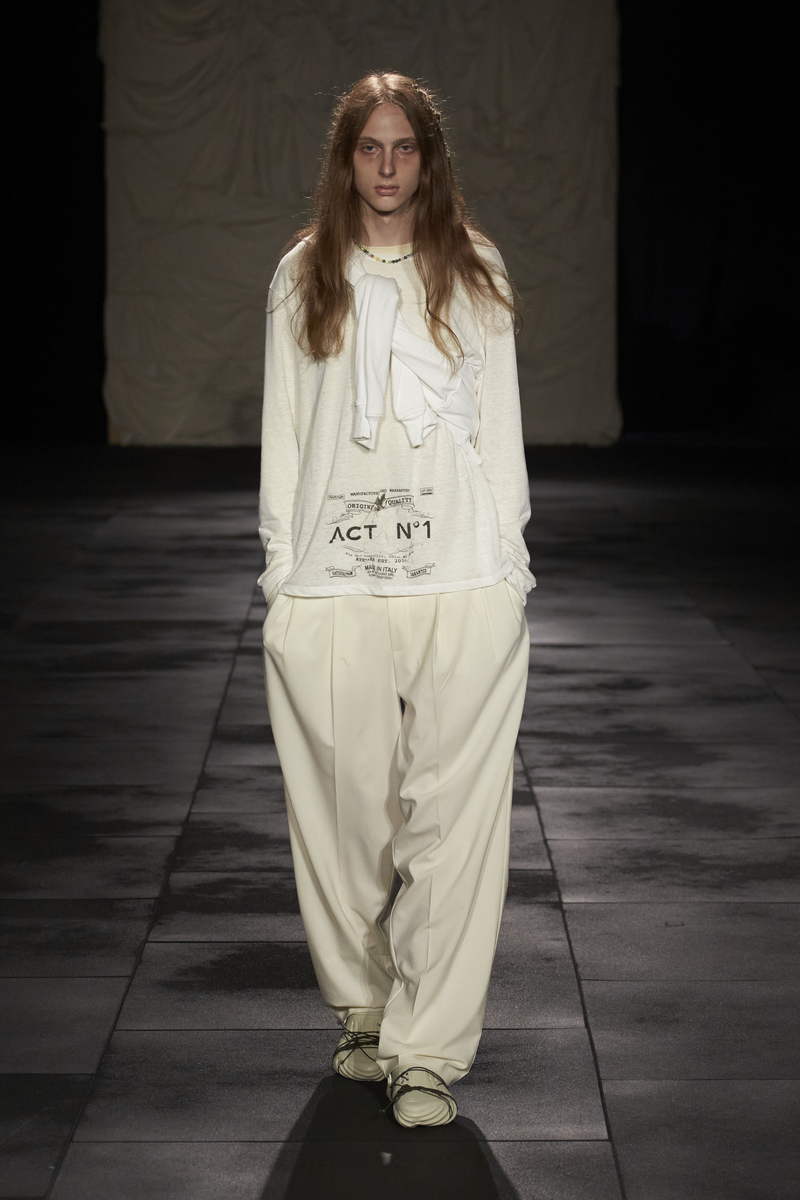 The brand's commitment to women's rights returns to a particularly heartfelt issue: child brides, forced into marriage against their will. Women's liberation is not yet a conquered right all over the world: a fashion show can communicate a lot and achieve unhoped-for results.