MASTER OF HIS OWN STATEMENT
A new generation of Versace Men are represented on the runway, fully capturing the collection's youthful openness, optimism, and energy. The sons of Versace runway icons Mark Vanderloo, Helena Christensen, Andre van Noord, Carla Bruni, Megan Douglas, and Angela Lindvall present the collection, combining brand DNA with their own fresh attitudes.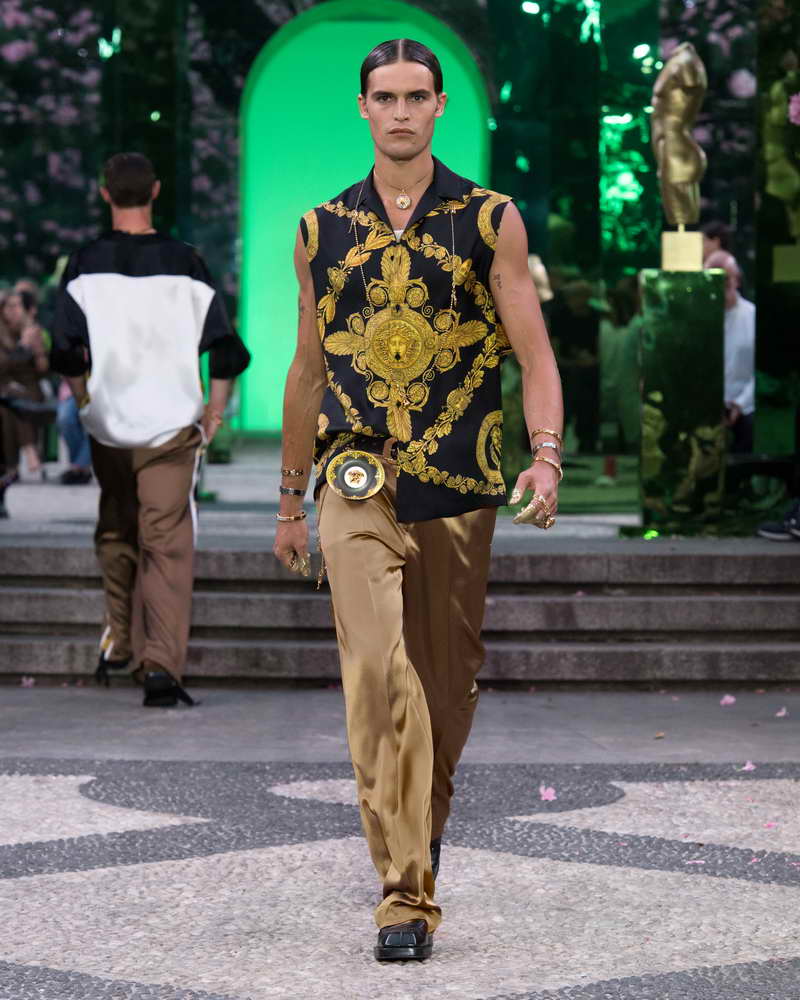 Oversized silhouettes give a sense of freedom, and body-tight tops have unmistakable Versace allure. Signature Versace diamond slashes through pants capture a feeling of purposeful disruption, while precise cut-away details across fitted tops enhance the male physique. Python print leather is
an alternative to exotic skins, and leather-look styles crafted in eco-sustainable latex affirm Versace's continued steps towards planet preservation.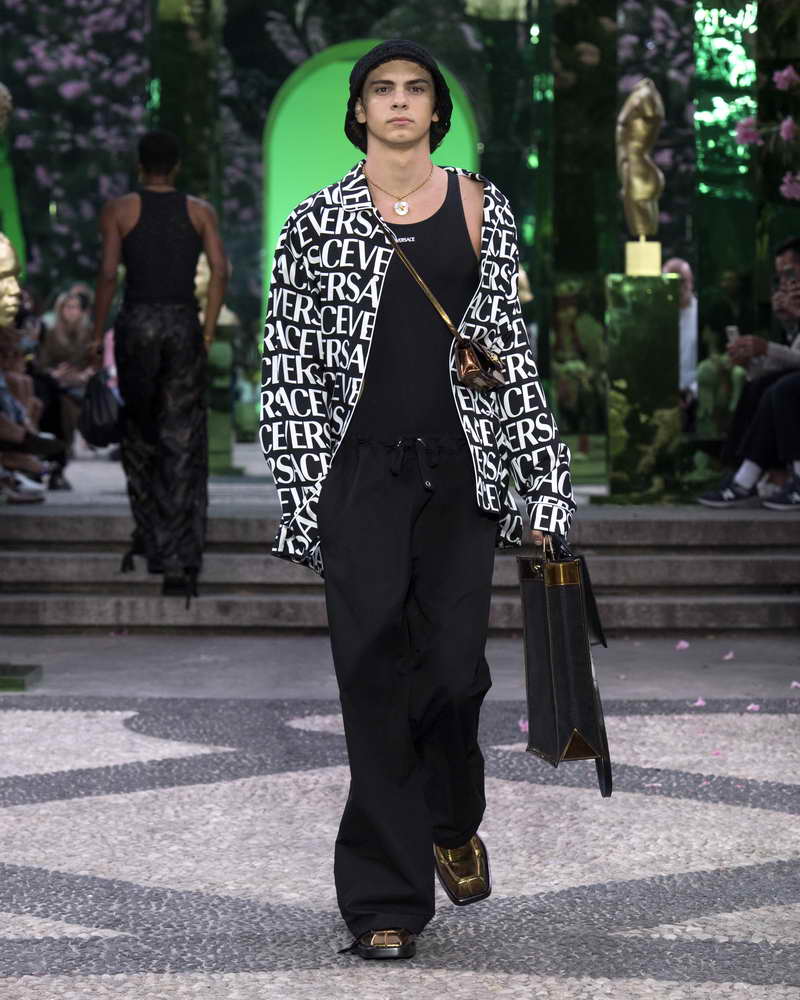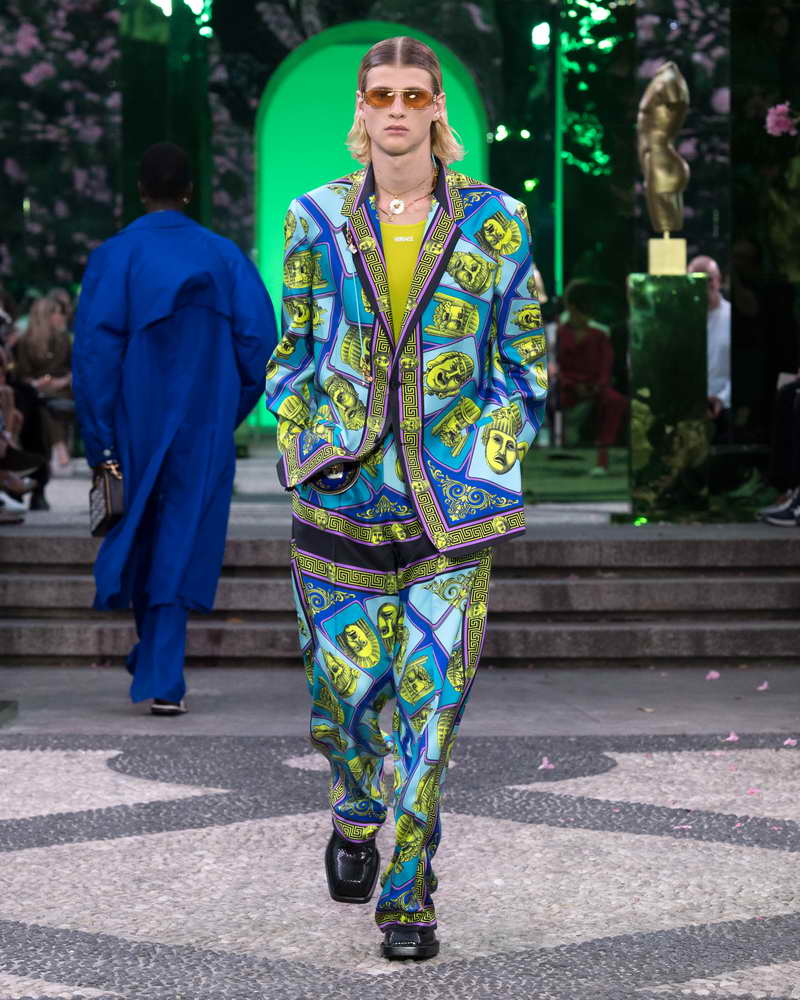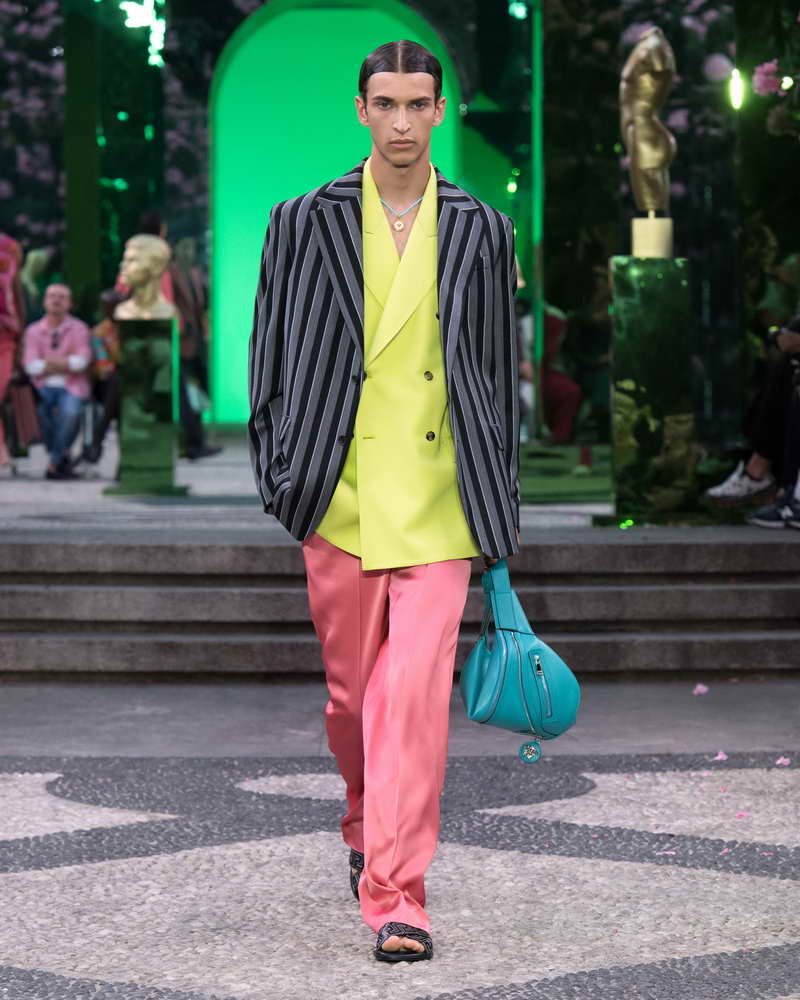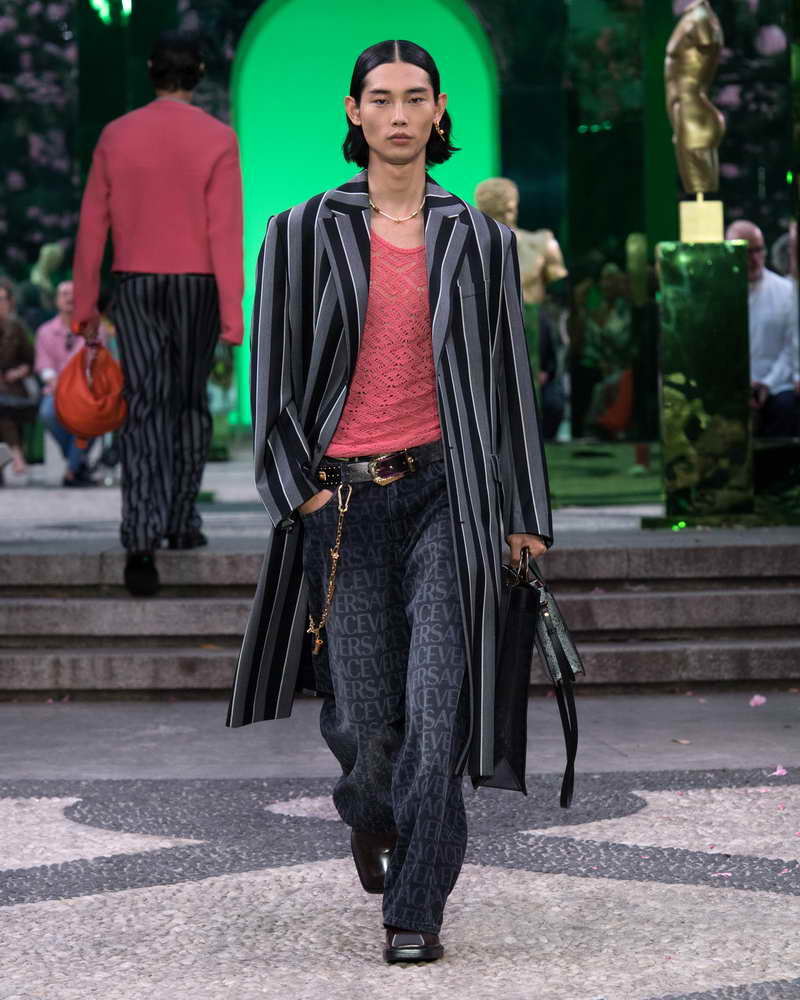 NEW ICONS
Re-energized graphic prints in pop-colors feature across shirts and t-shirts, creating new icons from Versace visual signatures. Objects from Versace Home are carried as prized possessions and a further demonstration of the Versace world. Colors across the collection are characteristically bright, with suiting in bi-color stripes and neon, metallic jackets, and orange, blue, and crisp off-white coming-together for an overall quality of freshness.
La Medusa Hobo Repeat, an archival Versace hobo bag presented in a new re-edition, features in an XL size that wraps around the shoulder. Shoes, bags, and accessories include metallic formal shoes, diamond-slashed tote bags, and printed python leather styles